The Asian and Australasian Society of Labour Economics (AASLE) was created to promote research and cooperation in Labour and Applied Economics across Asia and Australasia. The inaugural conference of the AASLE brought together from 7-9 December 2017 over 400 researchers and over 120 papers from around the world. It was hosted by the Australian National University Research School of Economics in Canberra, Australia. The event has been impressive and was a huge success.
The Global Labor Organization (GLO) had supported this initiative and also organized a special GLO session chaired by GLO Country Lead Australia, John Haisken-DeNew (Melbourne University). A large number of GLO Fellows were participating in the event and were presenting papers in various sessions.
The event was organized by Christian Dustmann, University College London; Bob Gregory, Australian National University and GLO; Xin Meng, Australian National University and GLO; John Tang, Australian National University; Matthew Gray, Australian National University.
Eminent Scholar and Visiting Professor at Melbourne University, Klaus F. Zimmermann (Co-Director of POP at UNU-MERIT & Maastricht University & President of the Global Labor Organization, GLO) was presenting two papers at this event on December 7 and 8, 2017.
Zimmermann presenting one of his AASLE papers in the National Press Club of Australia as part of the AASLE conference.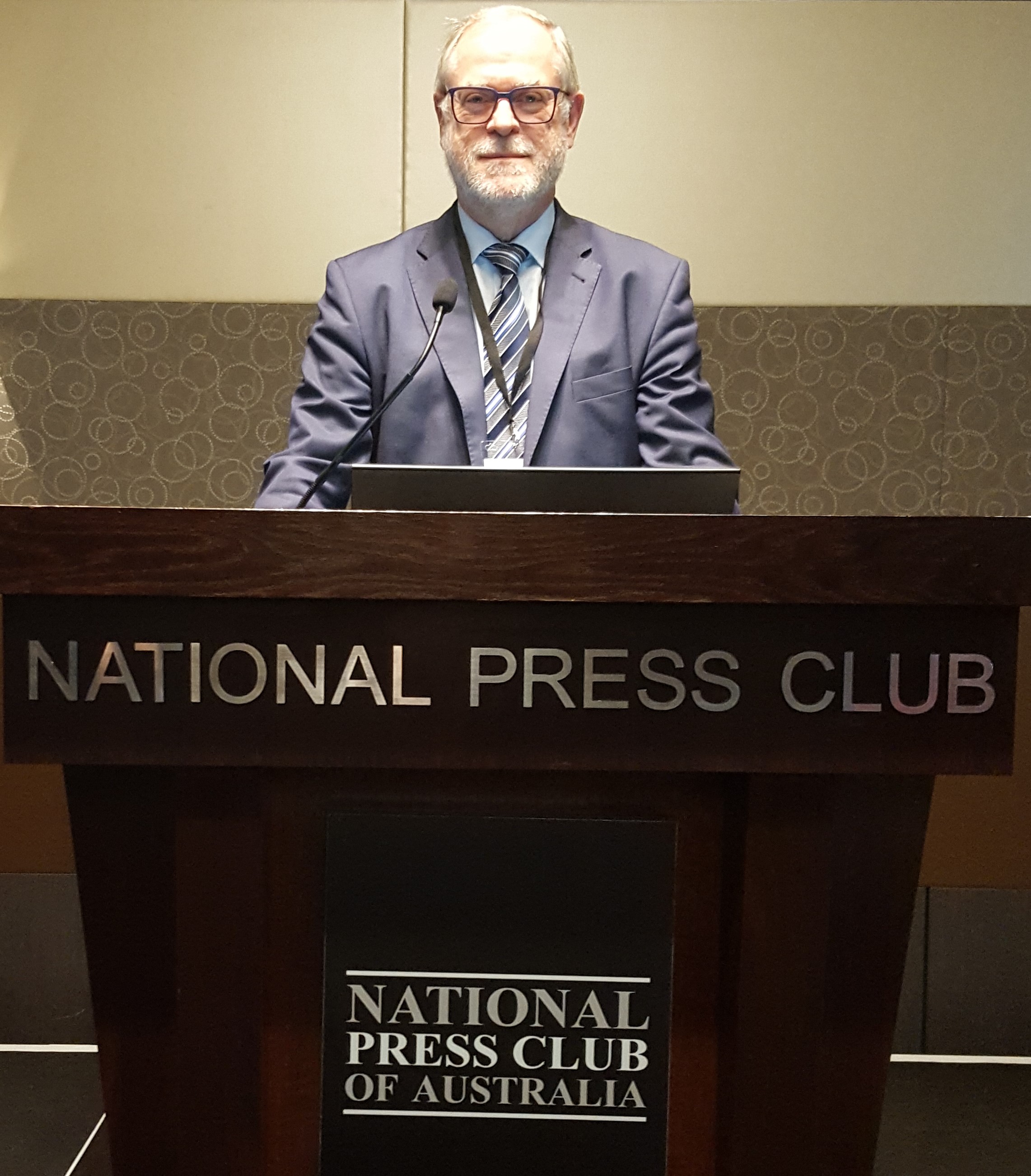 Zimmermann at the conference venue in the conference hotel Realm.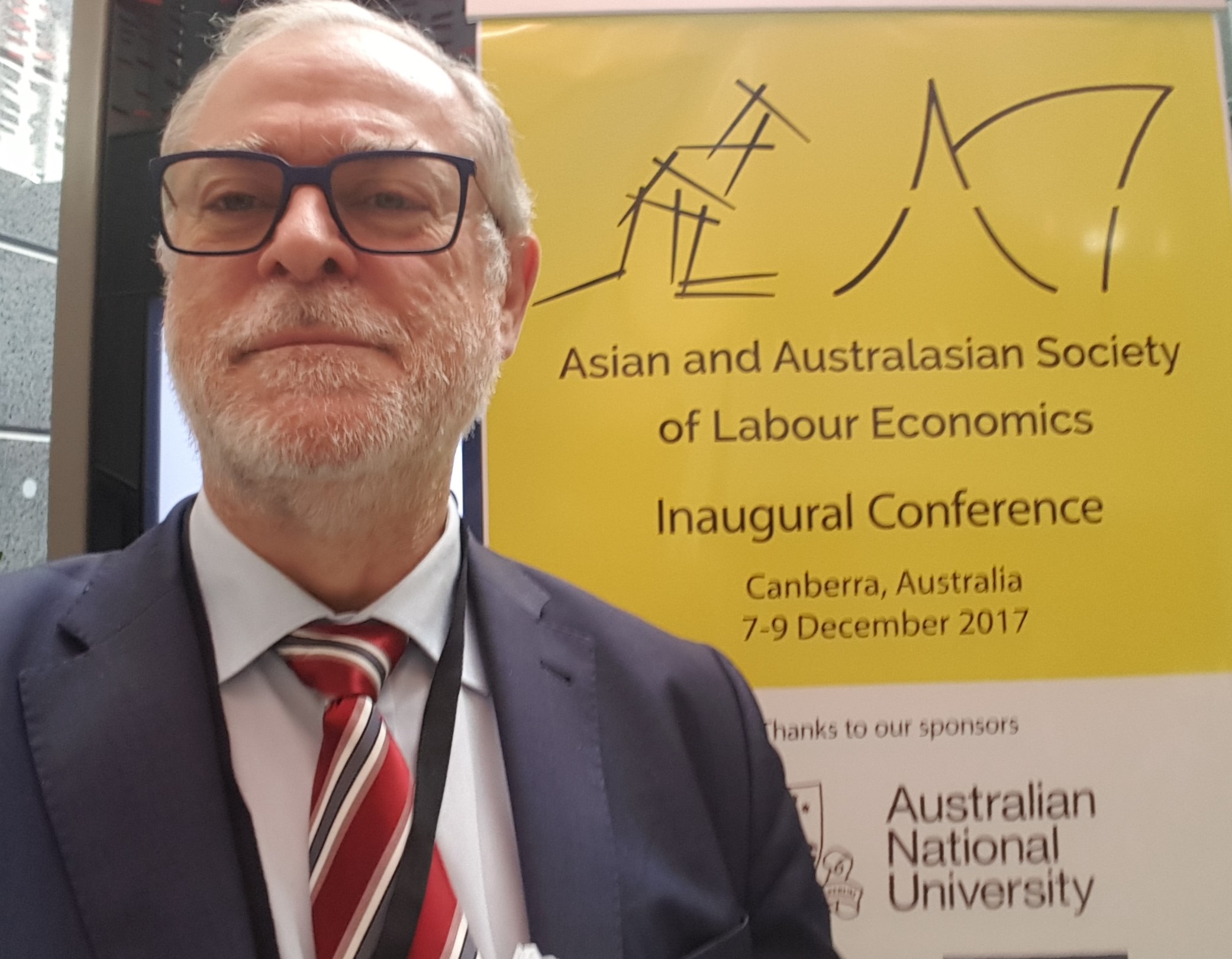 Ends;