Zimmermann discusses migration and aging issues at the ARC Center of Excellence in Population Aging Research in Sydney.
During his longer research and lecture journey through most larger Australian cities, Klaus F. Zimmermann (Co-Director of POP at UNU-MERIT & Maastricht University & President of the Global Labor Organization, GLO) has visited also the ARC Center of Excellence in Population Aging Research at the University of New South Wales in Sydney. On the invitation of GLO Fellow Alan Woodland, he provided a well-attended timely research seminar on "The Role of Status at Entry for the Labor Market Integration of Migrants" on November 23, 2017.
He also discussed research and policy issues in a reception and thereafter with many participants, including GLO Fellows John Piggott, Robert Holzmann, George Kudrna, Raja Junankar, and Mike Orszag. Some of them he met again at the conference of the Asian and Australasian Society of Labour Economics (AASLE) in Canberra in early December.
At the end of his Australia trip in the middle of December, Zimmermann returned to lovely Sydney to enjoy a few holidays at a near-by beach while also visiting museums, parks and the harbor area…..
Zimmermann after his research seminar in Sydney.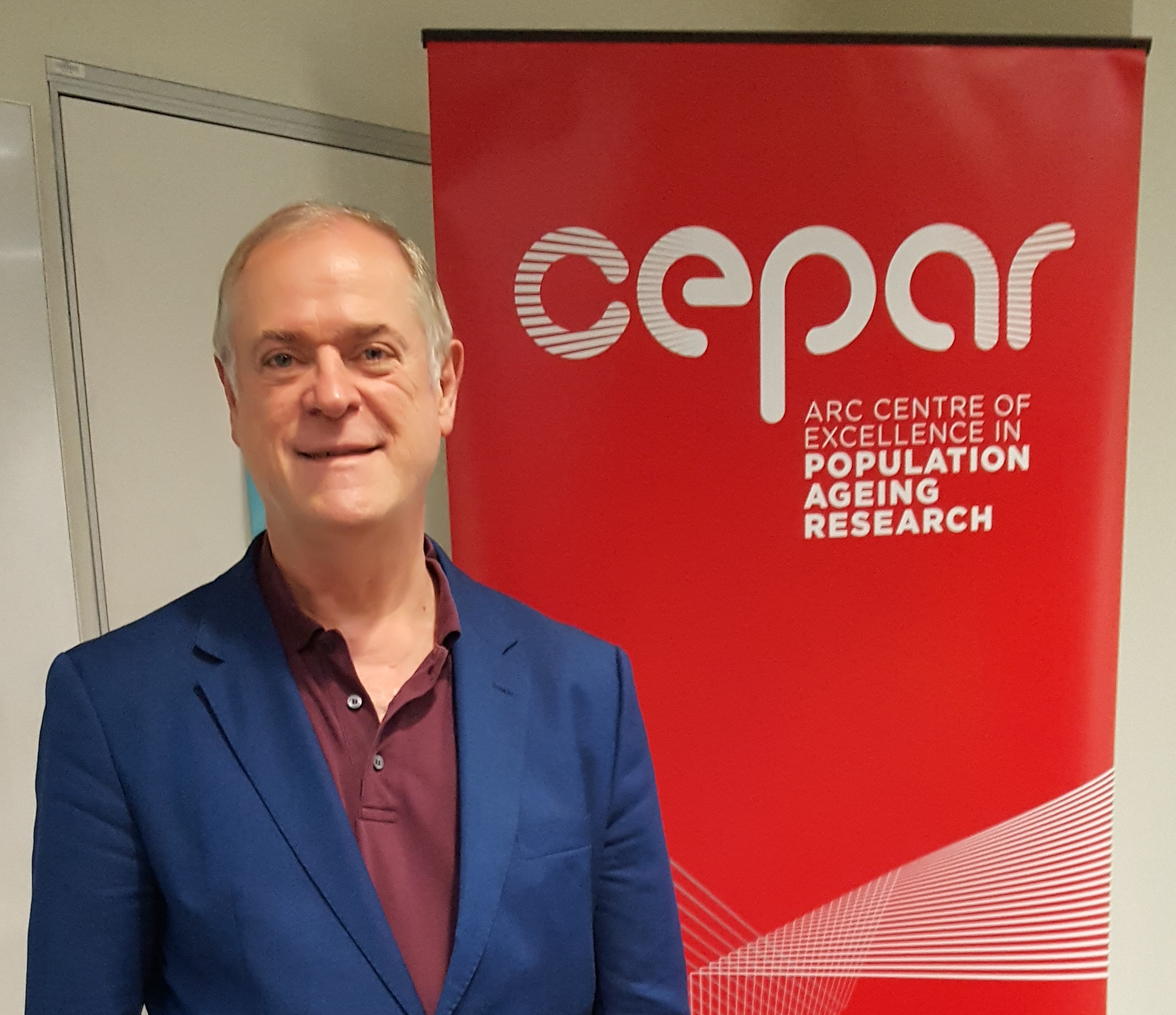 After the research seminar, see below. Zimmermann with GLO – Fellows John Piggott (left) and Alan Woodland (right). Both are at the Australian School of Business, University of New South Wales,  Australia.
Piggott and Woodland are the editors of the new state-of-the-art North Holland Handbook of the Economics of Population Aging . Zimmermann had contributed the chapter on "Migration and Demographic Shift" (with Anzelika Zaiceva) to this prominent handbook.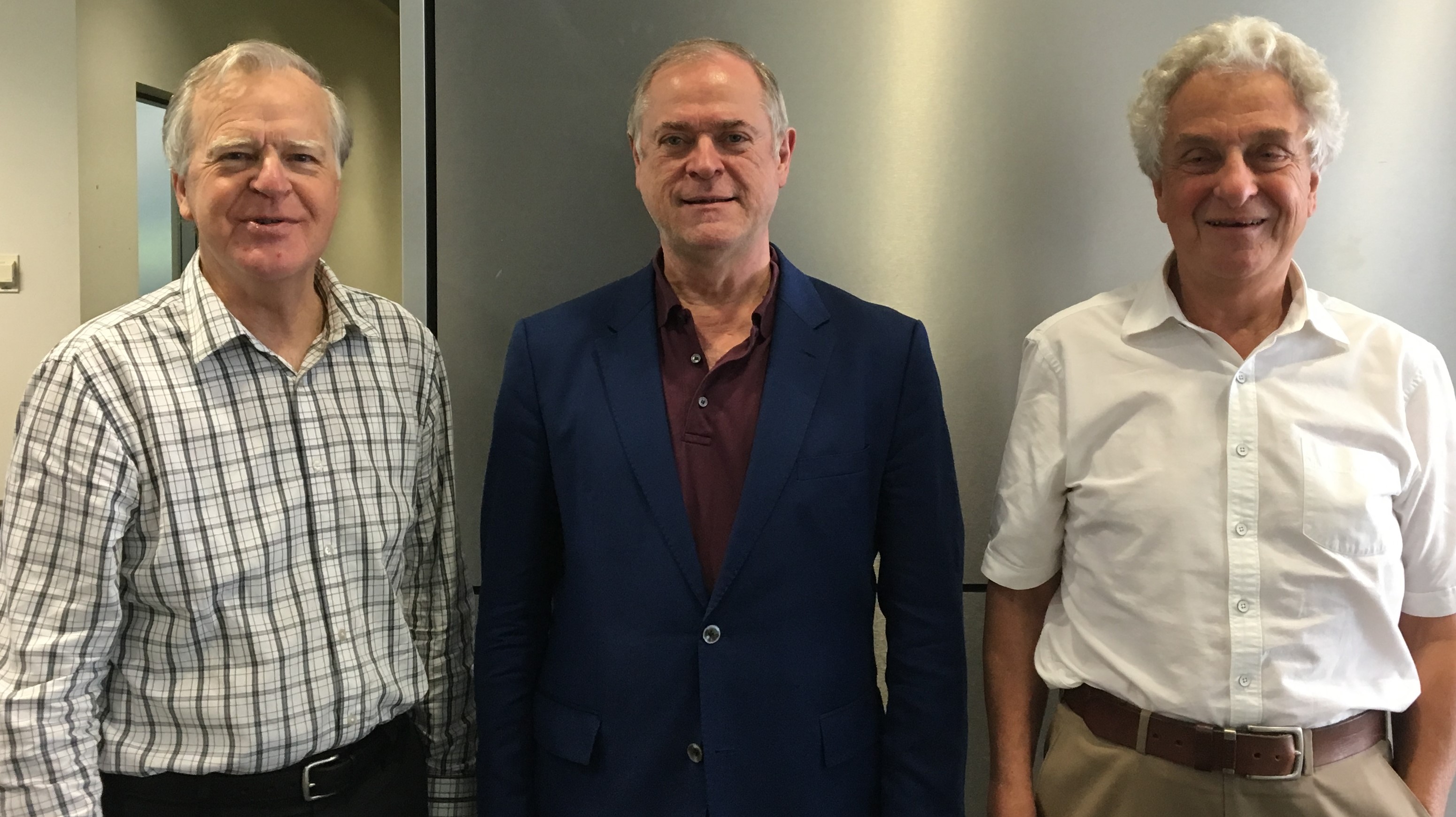 In holidays some days after….. at the beach near-by: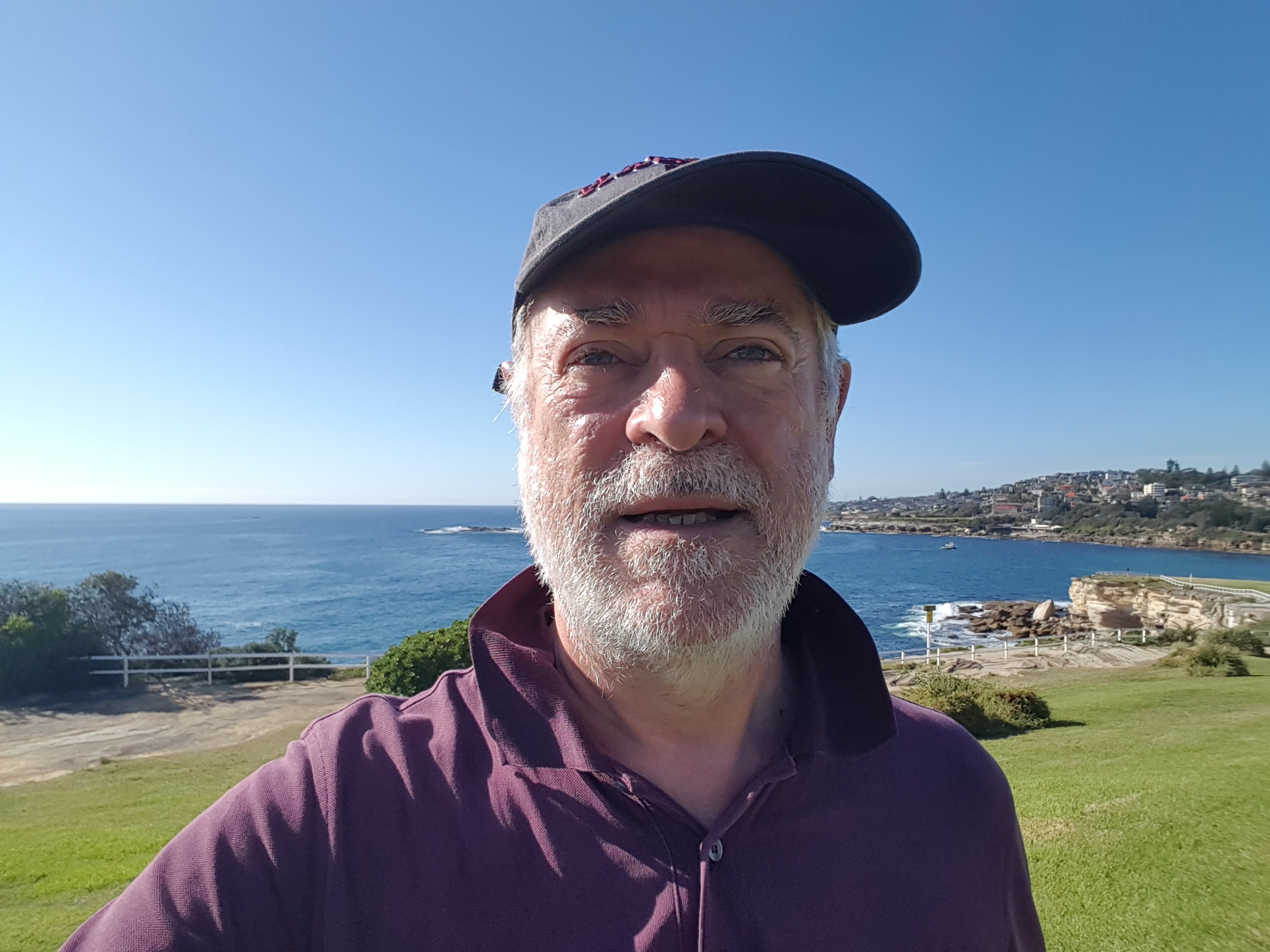 And at the Sydney Harbour Bridge: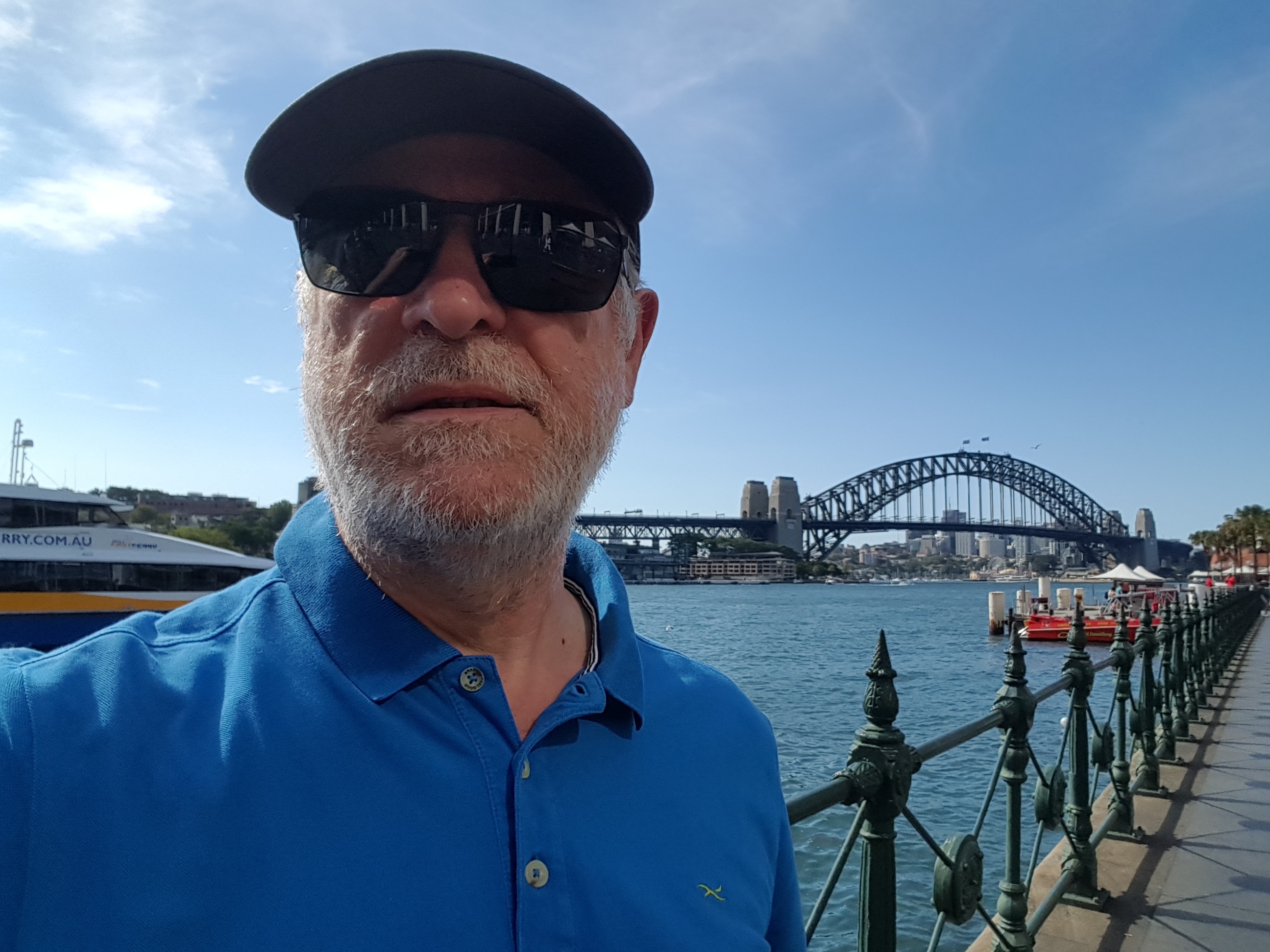 Ends;