Der Bonner Wirtschaftswissenschaftler Klaus F. Zimmermann (Prof. em. der Universität Bonn und Ko-Direktor von POP an UNU-MERIT in Maastricht und Honorarprofessor der Universität Maastricht) ist am 19. Dezember 2017 von einer zweimonatigen Forschungs- und Vortragsreise durch die Universitäten Australiens nach Bonn zurückgekehrt. Dabei arbeitete er mit einem Forschungspreis als Eminent Research Scholar an der Melbourne University und nahm im November auch eine Gastprofessur an der Macquarie University wahr. Dabei hielt er öffentliche Vorlesungen und Forschungsseminare an der University of Western Australia (Perth), der Melbourne University, der University of Wollongong, der Macquarie University (Sydney), der University of New South Wales (Sydney), der University of Adelaide, der University of Queensland (Brisbane) und der Monash University (Melbourne) und hielt Vorträge bei Konferenzen der Asian and Australasian Society of Labour Economics (AASLE) and the Australian Labour Market Research Group (ALMR) in Canberra.
Zimmermann traf überall auf volle Säle und ein interessiertes Publikum, sowohl unter Wissenschaftlern wie in der Politik. Das Interesse an der von ihm als Präsident geleiteten Global Labor Organization (GLO) in Australien nahm daraufhin sprunghaft zu.
In der Mitte seiner Reise durch Australien feierte er am 2. Dezember 2017 im privaten Kreise seinen 65. Geburtstag, bewußt ohne breites öffentliches Aufsehen. Denn der 65. Geburtstag wird häufig immer noch als Abschluß eines Arbeitslebens angesehen. Genau dieses Signal wollte er aber nicht geben. Vielmehr ist mit seiner langfristigen Präsenz in Forschung und Beratung, gerade in Deutschland, weiter zu rechnen.
Dennoch ereichten ihn viele freundliche, herzliche und anerkennende Geburtstagsgrüße und die besten Wünsche für seine zukünftige Arbeit und die Entwicklung der GLO. Diese hat er dankbar beantwortet. Ein anerkennendes Schreiben des ehemaligen Bundespräsidenten Horst Köhler an den GLO – Präsidenten (s. unten freigegeben) hat ihn besonders gefreut.
Das Schreiben des ehemaligen Bundespräsidenten Horst Köhler, den Zimmermann in seiner Amtszeit mehrfach beraten hatte: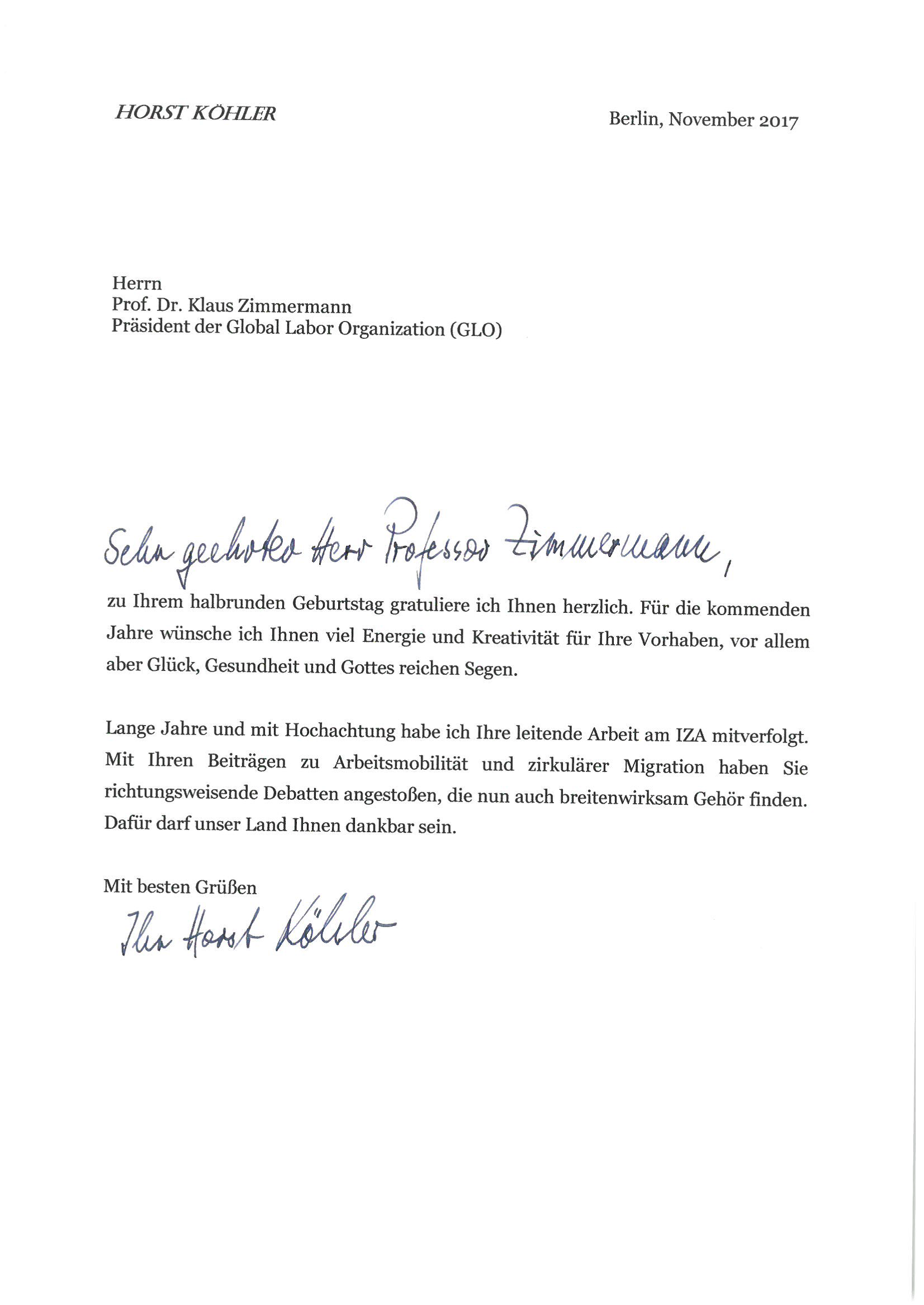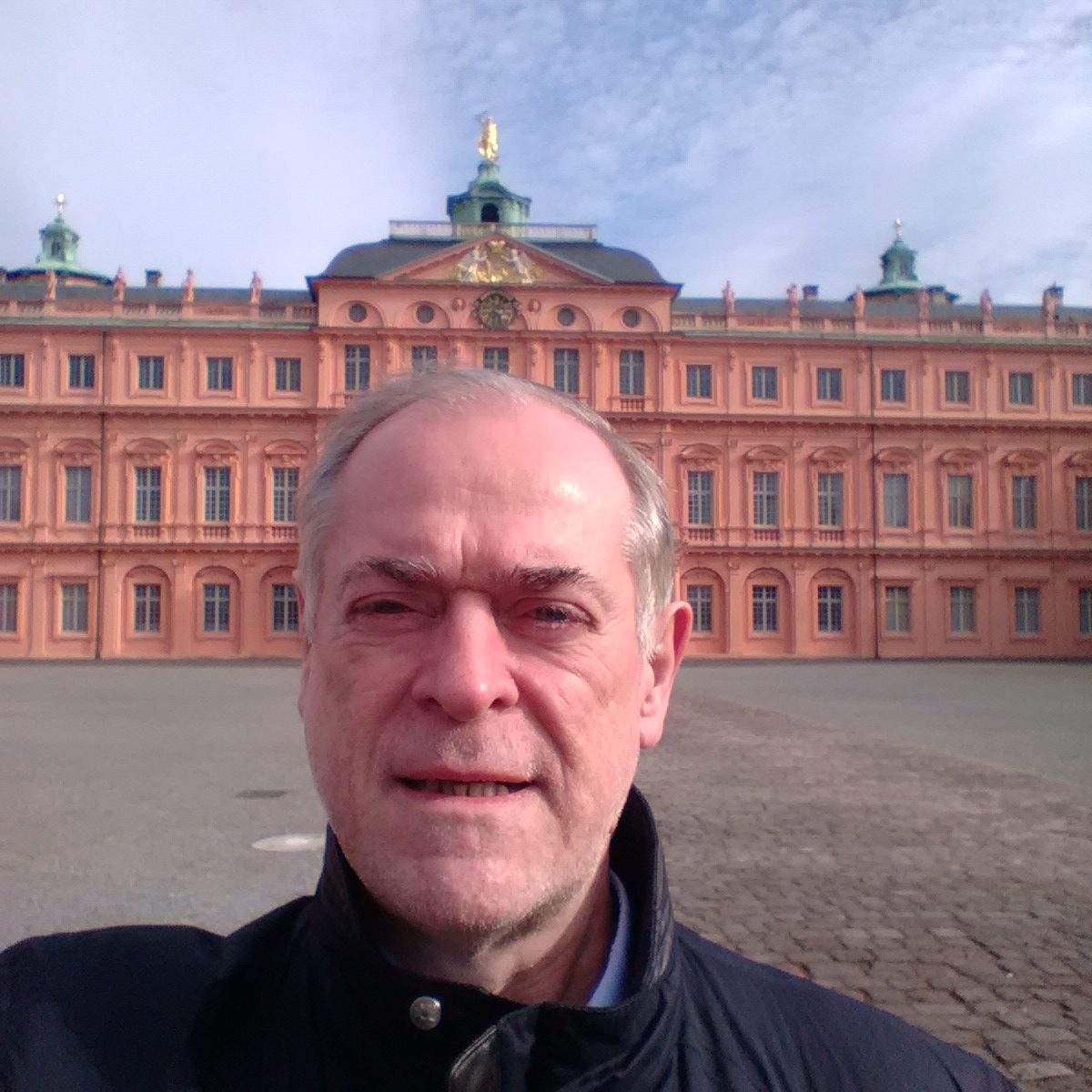 Ends;