A new GLO Discussion Paper investigates the impact of Covid-19 on working from home and the consequences in Italy: working from home tends to benefit male, older and high-paid employees, as well as those living in provinces more affected by the novel coronavirus.
The Global Labor Organization (GLO) is an independent, non-partisan and non-governmental organization that functions as an international network and virtual platform to stimulate global research, debate and collaboration.
GLO Discussion Paper No. 541, 2020
All that glitters is not gold. Effects of working from home on income inequality at the time of COVID-19 – Download PDF
by Bonacini, Luca & Gallo, Giovanni & Scicchitano, Sergio
GLO Fellow Sergio Scicchitano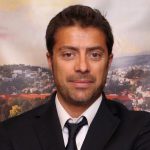 Author Abstract: The recent global COVID-19 pandemic forced most of governments in developed countries to introduce severe measures limiting people mobility freedom in order to contain the infection spread. Consequently, working from home (WFH) procedures became of great importance for a large part of employees, since they represent the only option to both continue working and keep staying home. Based on influence function regression methods, our paper explores the role of WFH attitude across labour income distribution in Italy. Results show that increasing WFH attitudes of occupations would lead to a rise of wage inequality among Italian employees. The opportunity of WFH tends to benefit male, older and high-paid employees, as well as those living in provinces more affected by the novel coronavirus.
The Journal of Population Economics welcomes submissions dealing with the demographic aspects of the Coronavirus Crisis. After fast refereeing, successful papers are published in the next available issue. An example:

Yun Qiu, Xi Chen & Wei Shi (2020): Impacts of Social and Economic Factors on the Transmission of Coronavirus Disease 2019 (COVID-19) in China, GLO Discussion Paper, No. 494.
REVISED DRAFT NOW PUBLISHED OPEN ACCESS ONLINE: Journal of Population Economics, Issue 4, 2020.
Further publication on COVID-19 of a GLO DP:
GLO Discussion Paper No. 508, 2020
Inter-country Distancing, Globalization and the Coronavirus Pandemic – Download PDF
by Zimmermann, Klaus F. & Karabulut, Gokhan & Bilgin, Mehmet Huseyin & Doker, Asli Cansin is now forthcoming OPEN ACCESS in The World Economy doi:10.1111/twec.12969 PREPUBLICATION VERSION
More from the GLO Coronavirus Cluster
GLO Discussion Papers are research and policy papers of the GLO Network which are widely circulated to encourage discussion. Provided in cooperation with EconStor, a service of the ZBW – Leibniz Information Centre for Economics, GLO Discussion Papers are among others listed in RePEc (see IDEAS, EconPapers). Complete list of all GLO DPs – downloadable for free.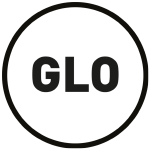 Ends;