A new GLO Discussion Paper finds that the most affected in Tunisia are craftsmen, machine operators and elementary occupations in non-agricultural activities.
The Global Labor Organization (GLO) is an independent, non-partisan and non-governmental organization that functions as an international network and virtual platform to stimulate global research, debate and collaboration.
GLO Discussion Paper No. 581, 2020
The first victims of Covid-19 in developing countries? The most vulnerable workers to the lockdown of the Tunisian economy – Download PDF
by Marouani, Mohamed Ali & Minh, Phuong Le
GLO Fellow Mohamed Ali Marouani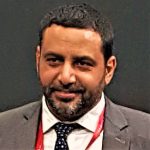 Author Abstract: While the Covid-19 pandemic had both health and economic effects in rich countries, the first wave impacted many developing countries' mainly through its economic and social consequences. The objective of this paper is to perform a first-round assessment of the potential consequences on workers using the Tunisian labor force survey. Three main factors of vulnerability are investigated, the inability to work from home, being part of a non essential industry and working for the private sector. We find that the most affected are craftsmen, machine operators and elementary occupations in non-agricultural activities. The typically vulnerable worker is a young individual with low education, a man if self-employed and a woman with a temporary contract and lower earnings if wage-earner. When we take into account self-employed workers, the managers' category becomes the most affected among high and medium skill occupations. When we look at regional effects, we unexpectedly find that the coastal regions (except the capital) are the most fragile. This is due to the fact that most of the manufacturing, tourism and international transport activities are located in coastal regions.
More from the GLO Coronavirus Cluster
GLO Discussion Papers are research and policy papers of the GLO Network which are widely circulated to encourage discussion. Provided in cooperation with EconStor, a service of the ZBW – Leibniz Information Centre for Economics, GLO Discussion Papers are among others listed in RePEc (see IDEAS, EconPapers). Complete list of all GLO DPs – downloadable for free.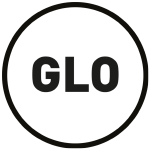 Ends;