Europe's migration policy is again under debate. GLO Fellow Victoria Vernon (State University of New York Empire State College) was interviewed in the news show 'Brussels, my love?' on Brussels, my love? The EU's migration muddle and tanks for Ukraine (updated: 04/02/2023). She outlined the benefits of immigration and argued against new borders and fences on the background of her research with GLO President Klaus F. Zimmermann.
LINK to the NEWS SHOW (her intervention on minute 16 pp.)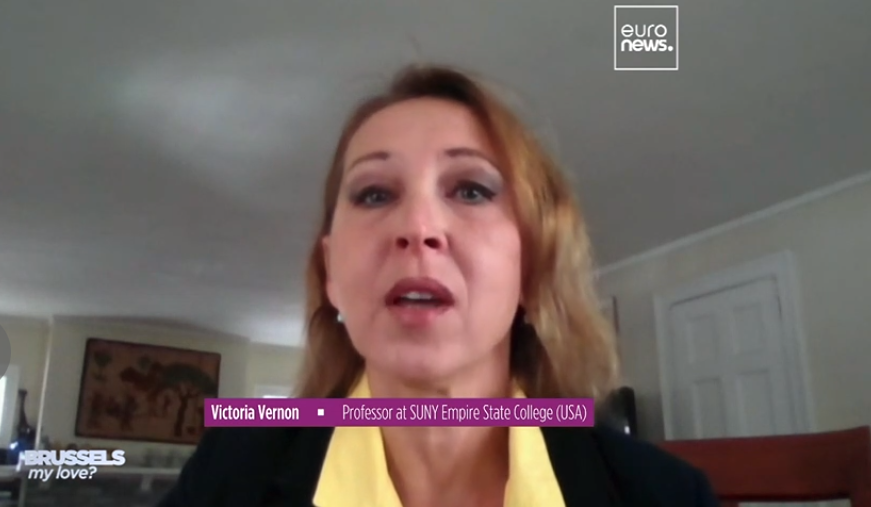 Background papers:
Why Fortress Europe won't solve the migration crisis – and what will by Victoria Vernon & Klaus F. Zimmermann in: openDemocracy, January 11, 2023.
Walls and Fences: A Journey Through History and Economics by Vernon, Victoria & Zimmermann, Klaus F. in: Kourtit, K., Newbold, B., Nijkamp, P., Partridge, M. (Eds.), The Economic Geography of Cross-Border Migration, pp. 33-54.
Ends;