In a major breakthrough, FOM – University of Applied Sciences and GLO  have decided to collaborate and have already started a few joint initiatives! FOM has joined the large number of global organizations supporting the GLO.

FOM – University of Applied Sciences, Germany's biggest private institute of higher education and engaged in the education of professionals, and the Global Labor Organization (GLO), an organization providing global networking in science, will intensify their collaboration. Activities will include joint research activities on education, inequality, conferences and societal activities on a national and global level.
A university for professionals which is providing the opportunity to obtain a state-recognized university degree without having to give up work or restrict the professional activity – this has been the objective of FOM University of Applied Sciences (Hochschule für Ökonomie and Management) since its foundation in 1993. With more than 42,500 students, FOM is Germany's biggest private institute of higher education. It has been accredited by the German Council of Science and Humanities, Germany's most important advisory body for science policy. FOM is supported by the non-profit Stiftung BildungsCentrum der Wirtschaft. Experienced speakers from the academic world and industry give on-site lectures at 29 study centers throughout Germany.
FOM – Affiliates Franz-Peter Lang (Braunschweig University and FOM), Andreas Oberheitmann (FOM German-Sino School of Business & Technology) and Manuela Zipperling (FOM Berlin) are all GLO Fellows supporting the collaboration. Franz-Peter Lang also just became a member of the GLO Advisory Board.
Zimmermann had recently visited the FOM Headquarter in Düsseldorf/Germany to discuss the joint ventures. Harald Beschorner, Chancellor of the FOM, stated: "We are looking forward to interact with such a prominent global network, which is part of our mission." And Klaus F. Zimmermann, President of the GLO, expects "a larger number of fruitful and significant joint projects in research and education. We are proud to partner with FOM, which is a strong player on the market for higher education."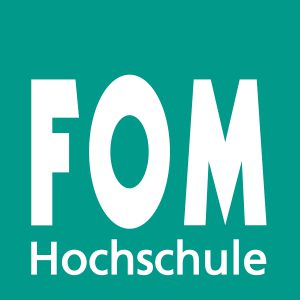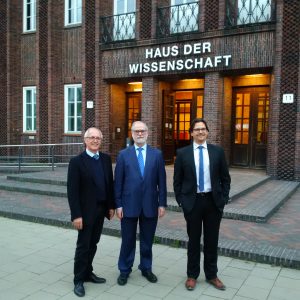 GLO Fellows Franz Peter Lang (TU Braunschweig and FOM, left) and Christian Leßmann (Director of the Institute of Economics, TU Braunschweig) after a public lecture of Zimmermann (middle) at Braunschweig University in May 2017.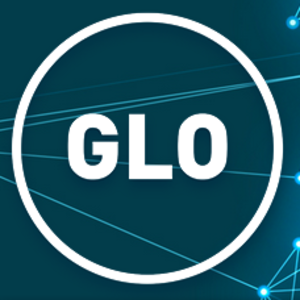 Ends;