A new GLO Discussion Paper reveals that land ownership is important for female entrepreneurial performance in Eswatini, Lesotho, and Zimbabwe.
The Global Labor Organization (GLO) is an independent, non-partisan and non-governmental organization that functions as an international network and virtual platform to stimulate global research, debate and collaboration.
GLO Discussion Paper No. 457, 2020
Enterprising women in Southern Africa: When does land ownership matter? – Download PDF
by Brixiová, Zuzana & Kangoye, Thierry & Tregenna, Fiona
GLO Fellow Zuzana Brixiova
Author Abstract: Limited access to finance is one of the major barriers for women entrepreneurs in Africa. This paper presents a model of start-ups in which firms' sales and profits depend on their productivity and access to credit. However, due to the lack of collateral assets such as land, female entrepreneurs have more constrained access to credit than do men. Testing the model on data from the World Bank Enterprise Surveys in Eswatini, Lesotho, and Zimbabwe, we find land ownership to be important for female entrepreneurial performance in terms of sales levels. This finding suggests that the small Southern African economies would benefit from removing obstacles to women's land tenure and enabling financial institutions to lend against movable collateral. While land ownership is linked with higher sales levels, it seems less critical for sales growth and innovation where access to short term loans for working capital seems to be key.
GLO Discussion Papers are research and policy papers of the GLO Network which are widely circulated to encourage discussion. Provided in cooperation with EconStor, a service of the ZBW – Leibniz Information Centre for Economics, GLO Discussion Papers are among others listed in RePEc (see IDEAS, EconPapers). Complete list of all GLO DPs – downloadable for free.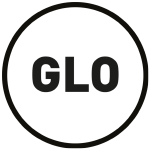 Ends;