A new GLO Discussion Paper investigates the effects of dismissals of local governments in Italy suspected of Mafia infiltration.
The Global Labor Organization (GLO) is an independent, non-partisan and non-governmental organization that functions as an international network and virtual platform to stimulate global research, debate and collaboration.
GLO Discussion Paper No. 458, 2020
Law enforcement, social control and organized crime. Evidence from local government dismissals in Italy – Download PDF
by Cingano, Federico & Tonello, Marco
GLO Fellow Marco Tonello
Author Abstract: Local governments suspected of Mafia infiltration can be dismissed in Italy through an administrative act not increasing formal deterrence but potentially signaling improved law enforcement among local communities. This paper finds that dismissals are associated to a persistent fall of petty crimes (e.g. thefts) but have no consequences on offenses more closely related to the activity of organized crime, as homicide, extortion, drug-trafficking or usury. Petty crimes are estimated to fall by around 10%, on average, a result that seems driven by the perception of enhanced deterrence (through media pressure, the signaling role of the policy, and other forms of social control) rather than induced by organized crime itself.
GLO Discussion Papers are research and policy papers of the GLO Network which are widely circulated to encourage discussion. Provided in cooperation with EconStor, a service of the ZBW – Leibniz Information Centre for Economics, GLO Discussion Papers are among others listed in RePEc (see IDEAS, EconPapers). Complete list of all GLO DPs – downloadable for free.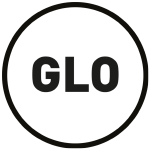 Ends;