On his current lecture tour through Europe, Klaus F. Zimmermann (Harvard University and UNU-MERIT) participated in the conference "In a world of turmoil, what is a nation for?, the 16th edition of LES RENCONTRES ECONOMIQUES D'AIX-EN-PROVENCE (July 1-3). Created in 2001 by Le Cercle des économistes, Les Rencontres Économiques d'Aix-en-Provence have become an incomparable meeting place for current economic thought from France, Europe and the world.
Zimmermann spoke on July 2 on the demographic challenges and potential responses for single countries and the world in the session on "How to Benefit from the Demographic Constraint ?"
A selection of other speakers in the three days event include Jacques Attali, Agnès Benassy-Quéré, Tito Boeri, Stéphane Carcillo, Eric Hanushek, Jennifer Hunt, Louka Katseli, Alan Krueger, Christine Lagarde, Pascal Lamy, Pedro Martins, Mario Monti, Jean Pisani-Ferry, Hélène Rey, Nouriel Roubini, Philippe Trainar, Alan Winters, Guntram Wolff and Charles Wyplosz.
More information:
Some keywords of the Zimmermann intervention
(i) Demographic constraints
– Developed countries remain in demographic stagnation or decline.
– Developing countries will move into transition to demographic stagnation.
– Developed world is aging, shrinking; in particular inEurope, Japan, but also in China.
– Substantial increase in life expectancy with long work possibilities or high pension payments.
(ii) Behavioral constraints related to demographics
– Large immobility of people. Immobility is the problem not mobility.
– Rise in diversity, but increase in the demand for homogeneity, see the changing map  of the states in Europe over the last few decades
– Demographic ignorance of society: Unwillingness to notice and accept over decades now.
– Voting: the larger and larger older part of the population outvotes the young generation (see Brexit)
(iii) Chances
– Smaller population, lower demand
– Better chances for the young (public goods, careers)
(iv) Solutions
– Establish flexibility to adjust to change (eg. making pensions portable; improve immigration rules and integration)
– Invest in education, vocational training, universities (e.g. language, culture, international)
– Strengthen mobility policy (schools, vocational training, universities, circular free labor migration)
– Working-time flexibility (increase work-week up to 42 hors; increase retirement age to 70 years)
Zimmermann at the conference venue in Aix-en-Provence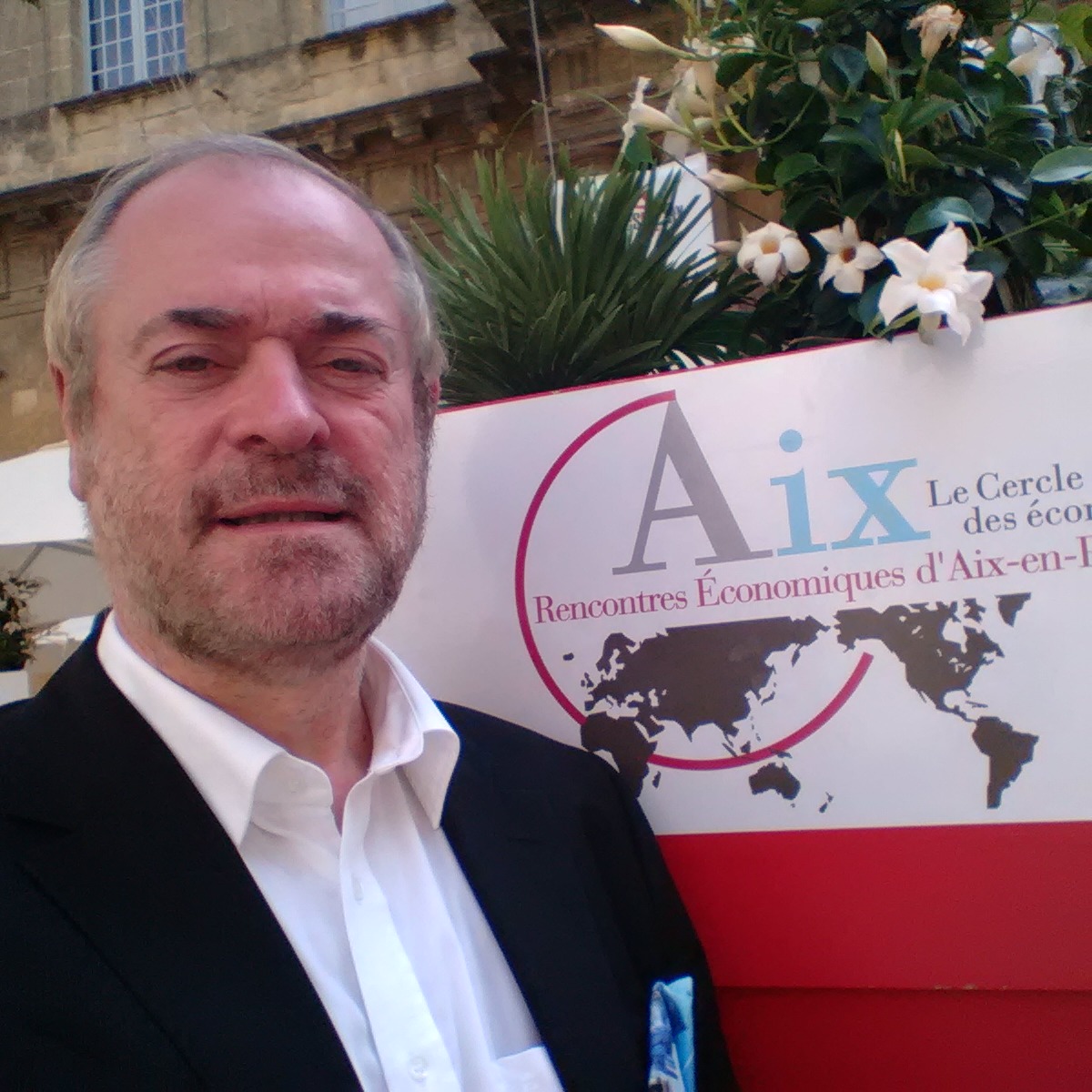 ENDS