A new GLO Discussion Paper studies the effects of product, process, and organizational innovations on firm labor productivity in Pakistan.
The Global Labor Organization (GLO) is an independent, non-partisan and non-governmental organization that functions as an international network and virtual platform to stimulate global research, debate and collaboration.
GLO Discussion Paper No. 466, 2020
Innovation Strategies and Productivity Growth in Developing Countries: Evidence from Pakistan – Download PDF
by Wadho, Waqar & Chaudhry, Azam
GLO Fellow Waqar Wadho
Author Abstract: We examine the determinants of product, process, and organizational innovation, and their impact on firm labor productivity using data from a unique innovation survey of firms in Pakistan. We find significant heterogeneity in the impact of different innovations on labor productivity: Organizational innovation has the largest effect followed by process innovation. But unlike much of the literature, we found a negative impact of product innovation suggesting a disruption effect of new products; however, this is mitigated if new products are paired with process or organizational innovations. We find a strong impact of engaging in knowledge creation on product and process innovation. We found that external knowledge networks and innovation cooperation play no significant role in firms' decision to perform R&D and its intensity, though vertical linkages with suppliers (clients) promote product (process) innovations. Foreign competition has a negative effect on product innovation and a positive effect on organizational innovation.
GLO Discussion Papers are research and policy papers of the GLO Network which are widely circulated to encourage discussion. Provided in cooperation with EconStor, a service of the ZBW – Leibniz Information Centre for Economics, GLO Discussion Papers are among others listed in RePEc (see IDEAS, EconPapers). Complete list of all GLO DPs – downloadable for free.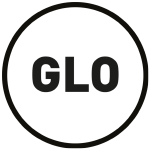 Ends;