A new GLO Discussion Paper finds for Italian data that mismatched workers are at risk of long-term unemployment.
The Global Labor Organization (GLO) is an independent, non-partisan and non-governmental organization that functions as an international network and virtual platform to stimulate global research, debate and collaboration.
GLO Discussion Paper No. 465, 2020
Educational mismatches, technological change and unemployment: evidence from secondary and tertiary educated workers – Download PDF
by Esposito, Piero & Scicchitano, Sergio
GLO Fellows Piero Esposito & Sergio Scicchitano
Author Abstract: In this article, we investigate the role of several types of educational mismatch in explaining labour market transitions of workers with secondary and higher education. We focus on transitions from employment to unemployment and on job changes, to assess whether mismatch is a temporary or a permanent phenomenon. In the first case, as suggested by matching models, mismatch will be eliminated through job-to-job transitions. In the second case, it might be permanent and caused by employment discontinuity and deskilling processes. By using information from the Italian Survey of Professions (ICP) and the Survey on Labour Participation and Unemployment (PLUS), we calculate three measures of vertical mismatch. This allows comparing the outcomes from self-reported and revealed match measures in order to assess the robustness of the results. In addition, we use a measure of horizontal mismatch and evaluated the effect of Routine Bias Technical change (RBTC) in terms of unemployment risk, through a Routine Task Index (RTI) calculated on Italian data. Results indicate that mismatched workers are at risk of long-term unemployment. More specifically, among workers with higher education, the risk is due to mismatches in the field of studies whereas for secondary educated workers, over-education is the main cause of unemployment risk. The effect of the RTI is often not significant. This adds evidence to the problem of skill gap in Italy, as educational choices are not aligned to market needs. In this respect, both demand side and supply side policies are needed to allow firms to better use this human capital.
GLO Discussion Papers are research and policy papers of the GLO Network which are widely circulated to encourage discussion. Provided in cooperation with EconStor, a service of the ZBW – Leibniz Information Centre for Economics, GLO Discussion Papers are among others listed in RePEc (see IDEAS, EconPapers). Complete list of all GLO DPs – downloadable for free.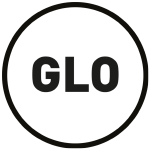 Ends;