Affirmative Action and Intersectionality in South Africa: A new GLO Discussion Paper finds supporting evidence that affirmative action has induced sizable increases of women in top management positions in South Africa.

The Global Labor Organization (GLO) is an independent, non-partisan and non-governmental organization that functions as an international network and virtual platform to stimulate global research, debate and collaboration.
GLO Discussion Paper No. 467, 2020
Affirmative Action and Intersectionality at the Top: Evidence from South Africa – Download PDF
by Klasen, Stephan & Minasyan, Anna
GLO Fellow Anna Minasyan
Author Abstract: Gender-based board quotas do not always lead to higher share of women in top management positions. We study the consequences of an affirmative action policy that stipulates gender- and race-based targets in top management positions, beyond boards. We focus on the representation of intersectional group identities, such as race and gender, at the top. We find sizable increase in the likelihood of Black women employment in top positions in the post-policy period relative to Black men, White women and White men in South Africa. We extend our analysis and estimate policy spillovers for years of schooling, earnings gaps and self-employment.
GLO Discussion Papers are research and policy papers of the GLO Network which are widely circulated to encourage discussion. Provided in cooperation with EconStor, a service of the ZBW – Leibniz Information Centre for Economics, GLO Discussion Papers are among others listed in RePEc (see IDEAS, EconPapers). Complete list of all GLO DPs – downloadable for free.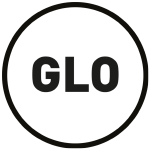 Ends;