May 28, 2020: Don DeVoretz (*May 28, 1942; + March 14, 2020), a prominent migration researcher, GLO Fellow and long-term collaborator of the GLO President, Klaus F. Zimmermann, would have been 78 today. We bemoan and remember a great scientist and friend.

Don DeVoretz obtained his doctorate in Economics from the University of Wisconsin (Madison) in 1968. He was the co-director of the Centre of Excellence for the Study of Immigration (1996-2007) and Professor of Economics at Simon Fraser University (since 1968) and Professor Emeritus (since 2010).

Don DeVoretz has held visiting positions at Duke University, University of Ibadan (Nigeria), University of the Philippines, University of Wisconsin, and the Norwegian School of Economics.
Don DeVoretz was named the Willy Brandt Professor in 2004 at IMER, Malmö University.
Don DeVoretz, a friend of the late Julian Simon, gave the first Julian Simon Lecture at IZA in 2004.
Selective Publications
Don DeVoretz, Nahikari Irastorza. Economic Theories of Citizenship Ascension. In: Ayelet Shachar, Rainer Bauböck, Irene Bloemraad, Maarten Vink (Eds.), The Oxford Handbook of Citizenship. Oxford 2017.
Don J. DeVoretz. The Economics of Immigrant Citizenship Ascension. In: Amelie Constant, Klaus F. Zimmermann, International Handbook on the Economics of Migration, Edward Elgar 2013.
Klaus F. Zimmermann, Martin Kahanec, Amelie F. Constant, Don J. DeVoretz, Liliya Gataullina, Anzelika Zaiceva. Study on the Social and Labour Market Integration of Ethnic Minorities. Report for the High Level Advisory Group on Social and Labour Market Integration of Ethnic Minorities and the European Commission, Bonn 2008, IZA Research Report No. 16.
Don J. DeVoretz. Immigration Policy: Methods of Economic Assessment. International Migration Review, 2006, 40 (2), 390-418. (Based on the Julian Simon Lecture 2004.)
Don J. DeVoretz, Samuel A. Laryea. Canadian Immigration Experience: Any Lessons for Europe? In: : K.F. Zimmermann (ed.), European Migration – What Do We Know? Oxford University Press, 2005.
Don J. DeVoretz (Ed.). Diminishing Returns: The Economics of Canada's Recent Immigration Policy. C. D. Howe Institute 1995.
Ather Akbari, Don J. DeVoretz. The Substitutability of Foreign Born Labour in Canadian Production: Circa 1980. Canadian Journal of Economics, 25(3): 604-614. 1992.
Interviews with Associates
Below are two interviews with close associates of Don DeVoretz:
GLO Fellow Ather Akbari is Professor of Economics at Saint Mary's University in Canada and Chair of the Atlantic Research Group on Economics of Immigration, Aging and Diversity. He is a former PhD student of Devoretz.
GLO Fellow Pieter Bevelander is a Professor at Malmö University and Director of the Malmö Institute for Studies of Migration, Diversity and Welfare. He is a former research partner of Devoretz.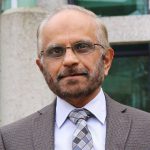 Interview with Ather Akbari
GLO: How was Don as a teacher and PhD supervisor?

Ather Akbari: I wrote my doctoral thesis, entitled "Some Economic Impacts of Immigrant Population in Canada" under Don's supervision. At that time (1980s), there was a paucity of empirical research on Canadian immigration, but interest in impact of immigration was growing in public policy circles, as well as in general public. Under Don's supervision, I really learned to communicate results of an academic research for both academic and nonacademic audience. Results of my thesis attracted a lot of attention in news media and in public policy circles and I owe it a lot to my training under Don.

GLO: What was your joint prominent paper in the Canadian Journal of Economics about?

Ather Akbari: This paper entitled "Substitutability of Immigrants in Canadian Production Circa 1980" (not a part of my thesis) was the first in Canada to assess if immigrants displaced Canadian born workers in Canadian industries. Using data from Canadian census, we estimated a translog production function and found that although there was displacement in some industrial sectors, overall there was no displacement effect.

GLO: Migration research was his focus, can you outline an example from his work?

Ather Akbari: I think Don's most important contribution to migration research are his many contributions to the economics of citizenship. He has published conceptual and empirical research in this area. He also co-edited a book on the issue with Pieter Bevelander (Malmö University) with a preface written by Irene Bloemraad (Berkley University). This volume had contributions from Europe and North America. Main focus of the book was to present evidence on the impact of citizenship status on economic performance and contributions of immigrants in the host country. Very important policy implications as rights for citizenship ascension vary much across countries.

GLO: What was his contribution to policy advice, in particular to Canadian migration policy?

Ather Akbari: In the late 1980s, the Canadian government undertook a demographic review of Canadian population. All forecasts based on the demographics of the time indicated that Canada was moving towards a population distribution which will be more heavily skewed towards the elderly. This could could cause economic and labor market challenges. Don was very passionate in recommending to the Canadian government that it should liberalize its immigration policy as one important tool to meet these challenges. He was also in favor of attracting international students and for liberalizing rules for their permanent residency. Over time, Canadian immigration policy became more liberal. He was also very much in favor of immigration policy based on evidence-based research. He promoted an increased availability of data for researchers and was among the proponents of the use of administrative data in connection with survey data (especially the Longitudinal Immigration Database, IMDB).

GLO: Don was increasingly worried about the future of migration, what do you think are the major challenges ahead?

Ather Akbari: Globalization has resulted in greater movement of goods and people around the world and has resulted in great benefits. However, many have also been hurt, economically and politically, by unequal distribution of these benefits. In the West, this has led to the current wave of nationalism which threatens free movements of goods and of people. World leaders, academic researchers and news media need to address this seriously.
Interview with Pieter Bevelander
GLO: How did you get connected with Don?

Pieter Bevelander: I met Don DeVoretz in Spring 2004. He had just taken up the Willy Brandt Guest Professorship at the Department of International Migration and Ethnic Relations at Malmö University. He felt a bit lost among all non-economists that were working there. I was myself just on a post doc visit at the Erasmus University in Rotterdam, and met him when I was on a visit. During his first weeks in Malmö he had read my dissertation on the employment integration of immigrants in Sweden and showed especially large interest into the citizenship analysis. Further that Spring, he organized in Malmö a multidisciplinary workshop on the consequences of citizenship ascension in different countries and from different disciplinary angles.

GLO: You published together the edited volume The Economics of Citizenship. How did this project evolve?

Pieter Bevelander: Since the workshop in 2004 and his time in Malmö we slowly started to have conversations on a volume on the economic effects of citizenship in different countries. Don was a Research Fellow at IZA and met often its Director in Bonn. Through this network it was possible to meet either in Bonn or on his way into Europe in Malmö. We presented our ideas and papers at conferences and started to screen possible researchers for being part of the volume. We published then the book in 2008.

GLO: How has this project affected your both careers and the profession?

Pieter Bevelander: For us both, Don and me, this volume has been very valuable.
It was followed by subsequent articles, handbook chapters, policy papers for think tanks and government institutions, all analyzing why immigrants take up the citizenship of another country and whether this leads to increased economic integration in new environment. Don, for instance, was involved in policy recommendations through the think tank Center for American Progress in 2014 about how to find a way for allowing undocumented migrants to become full citizens in the US. Today, I am an advisor for the Swedish government's investigation about changing citizenship regulations.
NOTE
***********
With Ather Akbari & Pieter Bevelander spoke Klaus F. Zimmermann, GLO President.
Klaus F. Zimmermann: Don DeVoretz has been a academic companion for most parts of my life as a migration researcher.
We met 1992 when we both participated at the famous migration workshop, Herbert Giersch organized in Vancouver for the Egon-Sohmen-Foundation. (Herbert Giersch, Ed., Economic Aspects of International Migration, Springer Berlin. Heidelberg, 1994.)
He visited me during my tenure as Professor of Economics at the University of Munich and was part of the migration network I had created at the time as Programme Director Migration for the Centre of Economic Policy Research (CEPR) in London. A CEPR conference on "European Migration – What Do We Know?", which I organized 1997 at the University of Munich mobilized the network which enabled the publication of K.F. Zimmermann (ed.), European Migration – What Do We Know? Oxford University Press, 2005.
After I created IZA, the Institute for the Study of Labor, as the Founding Director in 1998 in Bonn, Don DeVoretz and the migration network moved with me, and I appreciated his experienced support for two decades. Within this period, he was instrumental in large research projects for the Volkswagen Foundation ("The Economics and Persistence of Migrant Ethnicity", 2005 – 2008) and the European Commission ("Study on Social and Labour Market Integration of Ethnic Minorities", 2006 – 2007). He helped building up and developing the IZA migration network together with Amelie Constant and Barry Chiswick. He started the prominent IZA Julian Simon Lecture series in 2004, and was a regular visitor throughout the period.
Don DeVoretz stayed in contact with email exchange and ambitious research projects until earlier this year. We all miss his friendship, sharp thinking and helpful advice.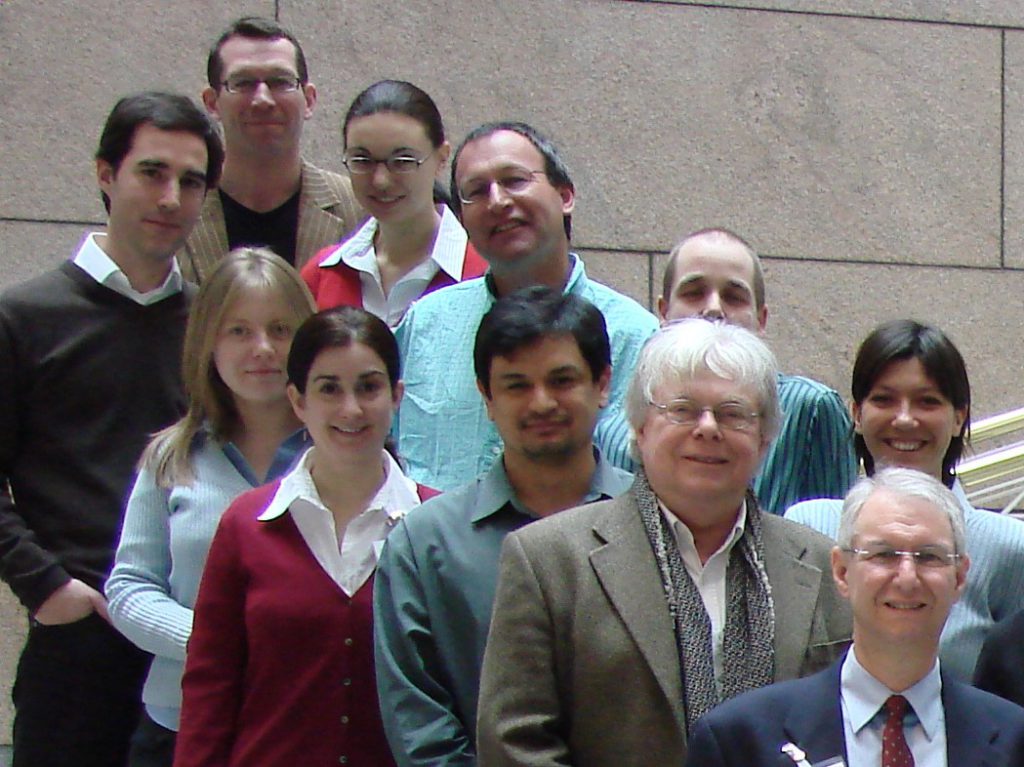 Julia & Don DeVoretz
Ends;