The GLO Virtual Young Scholars Program (GLO VirtYS) 2021/2022 has started its activity.
In the spirit of the GLO Mission, the GLO VirtYS program's goal is to contribute to the development of the future generation of researchers, who are committed to the creation of policy-relevant research, are well equipped to work in collaboration with policy makers and other stakeholders, and adhere to the highest standards of academic integrity. This goal is achieved through the process of working on a specific research paper within the duration of the program, which is 9 months, and interact with the GLO VirtYS cohort and advisors.
Under the leadership of GLO VirtYS Program Director Olena Nizalova, the participants have virtually met with GLO officials and advisors on November 10 2021 for a warm welcome and first interactions. GLO President Klaus F. Zimmermann and GLO Director Matloob Piracha made introductory remarks. Program participants presented their research plans.
The following program participants have been appointed GLO Affiliate:
Zubaria Andlib, Shweta Bahl, Karla Cordova, María Celeste Gómez, Guo Liwen and Subhasree Sarkar

This is an all-female group.
GLO VirtYS Advisors for this cohort are:

Catalina Amuedo-Dorantes, Xi Chen, Elena Meschi, Sergio Scicchitano, Eva Sierminska, and Maria Enrica Virgillito
Snapshot from the first meeting: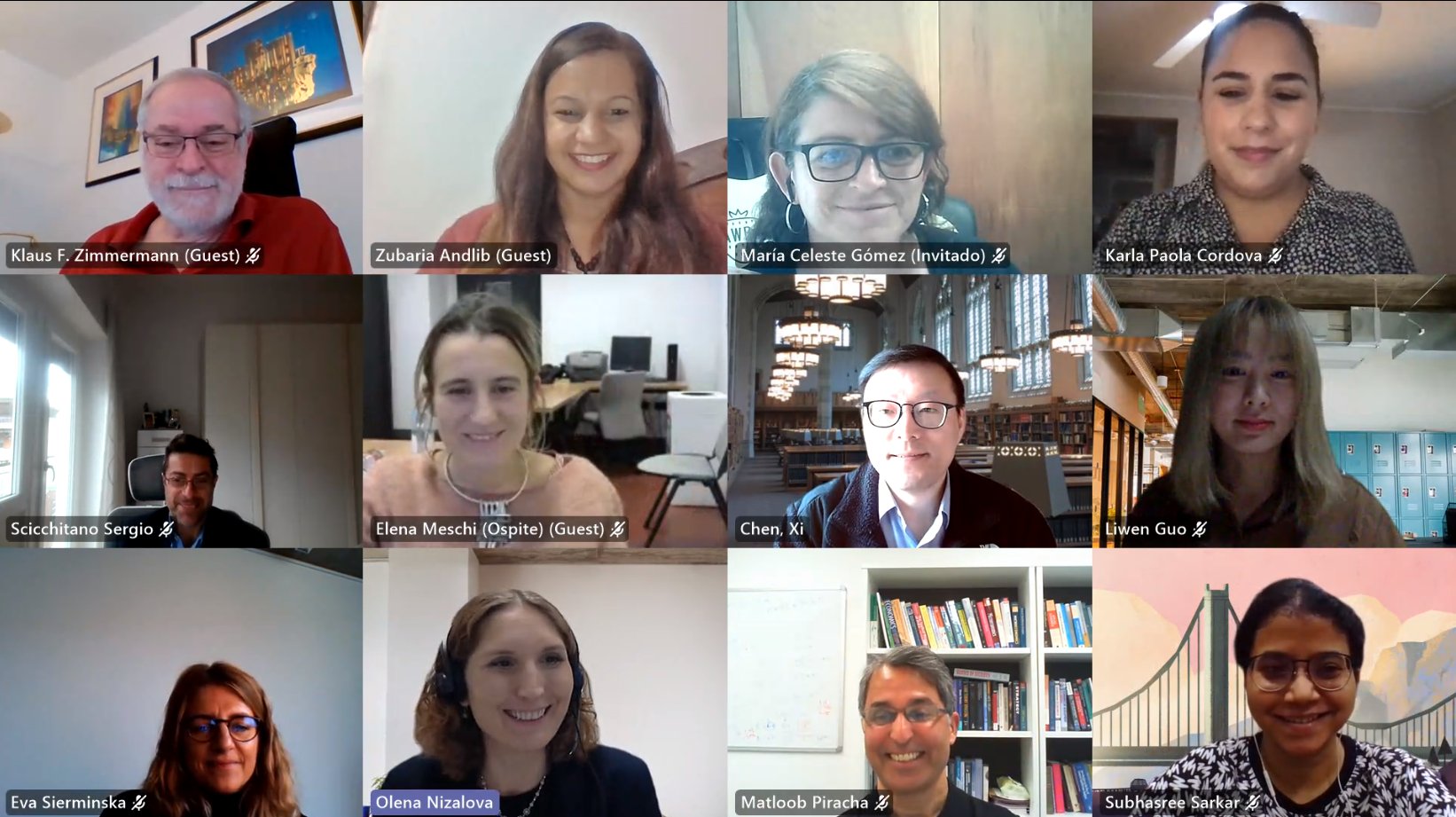 Ends;