A new GLO Discussion Paper shows that restrictions on mobility and requirements to wear protective gear in public in response to the coronavirus crisis increases dissatisfaction and that the state-imposed emergency increases feelings of anxiety.
The Global Labor Organization (GLO) is an independent, non-partisan and non-governmental organization that functions as an international network and virtual platform to stimulate global research, debate and collaboration.
GLO Discussion Paper No. 544, 2020
Life Dissatisfaction and Anxiety in COVID-19 pandemic – Download PDF
by de Pedraza, Pablo & Guzi, Martin & Tijdens, Kea
GLO Fellows Pablo de Pedraza, Martin Guzi & Kea Tijdens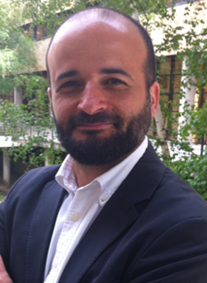 Author Abstract: The rising numbers of COVID-19 cases and deaths, prolonged lockdowns, substantial restrictions on public life and an economic downturn negatively affect personal well-being. In this paper, we explore COVID- 19-related determinants of life dissatisfaction and feelings of anxiety using data collected from March 23 to April 30 2020 in 25 advanced and developing countries from four continents. We find that persons with better general health, with a paid job, living with a partner, daily exercising and those avoiding loneliness report less dissatisfaction and less anxiety. The presence of children and a pet in the household has no effect. Women report anxiety feelings more often than men. Older people report lower dissatisfaction and anxiety, remarkable given that the older population is among the most vulnerable in the current pandemic. Jobrelated changes due to COVID-19 such as income reduction and increase or decrease of workload are associated with more dissatisfaction and more anxiety. In reaction to the pandemic governments have adopted a range of measures. We show that restrictions on mobility and requirements to wear protective gear in public increase dissatisfaction and that the state-imposed emergency increase feelings of anxiety. We find that a growing number of confirmed COVID-19 cases increases dissatisfaction and anxiety but that this effect levels off with a higher number of cases. Our findings support targeted government policies to preserve economic security, and increase stability of employment.
The Journal of Population Economics welcomes submissions dealing with the demographic aspects of the Coronavirus Crisis. After fast refereeing, successful papers are published in the next available issue. An example:

Yun Qiu, Xi Chen & Wei Shi (2020): Impacts of Social and Economic Factors on the Transmission of Coronavirus Disease 2019 (COVID-19) in China, GLO Discussion Paper, No. 494.
REVISED DRAFT NOW PUBLISHED OPEN ACCESS ONLINE: Journal of Population Economics, Issue 4, 2020.
Further publication on COVID-19 of a GLO DP:
GLO Discussion Paper No. 508, 2020
Inter-country Distancing, Globalization and the Coronavirus Pandemic – Download PDF
by Zimmermann, Klaus F. & Karabulut, Gokhan & Bilgin, Mehmet Huseyin & Doker, Asli Cansin is now forthcoming OPEN ACCESS in The World Economy doi:10.1111/twec.12969 PREPUBLICATION VERSION
More from the GLO Coronavirus Cluster
GLO Discussion Papers are research and policy papers of the GLO Network which are widely circulated to encourage discussion. Provided in cooperation with EconStor, a service of the ZBW – Leibniz Information Centre for Economics, GLO Discussion Papers are among others listed in RePEc (see IDEAS, EconPapers). Complete list of all GLO DPs – downloadable for free.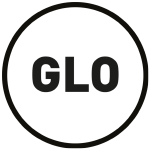 Ends;