Still too early for a final judgment; but Sweden is an important alternative to the mainstream approach of total lockdown. Only this way we can learn how to best approach such pandemics to save lives in the future. Final answers only after we are "out of the fog".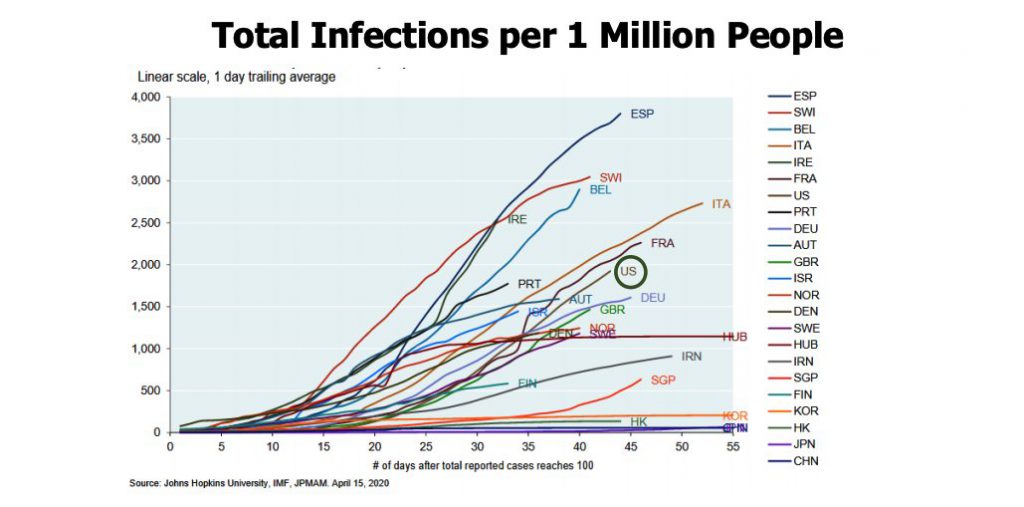 DEU: Germany; SWE: Sweden; GBR: UK; NOR: Norway; Source see below.

But Sweden currently has a much higher fatality ratio than Germany or other Nordic countries.
See for the diversity of academic views:
Source of figure: Twitter on April 20, 2020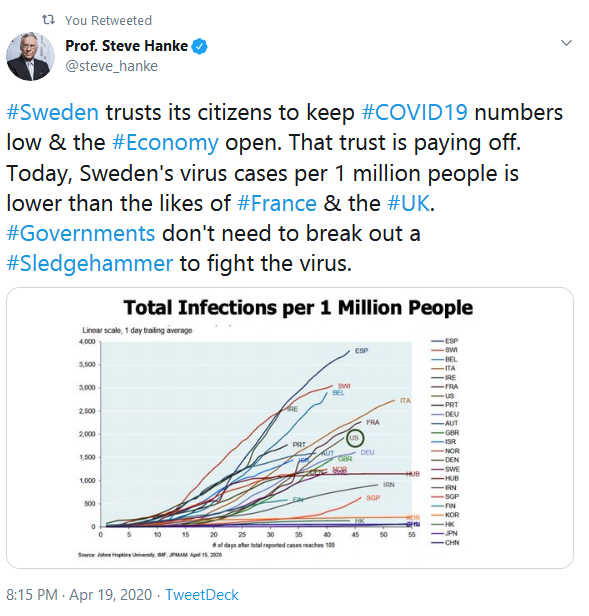 Ends;