Klaus F. Zimmermann is the President of the Global Labor Organization (GLO) and has taken office in October at Renmin University of China, where he is also an Honorary Professor. This Sunday, he will give a keynote speech on "Recent Labor Market Research on China".
GLO is publishing an influential Discussion Paper series. While Chinese scholars are 4% of all GLO Fellows and Affiliates, the share of papers who have covered issues of the Chinese labor market is 5.5%. Below they are listed with direct link to the freely downloadable papers. It is the objective of various activities of GLO this year in China, see the China program page, to increase the number of GLO members and the number of the Discussion Papers covering China significantly.
| | |
| --- | --- |
| Klaus F. Zimmermann | Gate of Renmin University of China |
The two top GLO authors among GLO Discussion Paper authors are Xi Chen from Yale University, who is also the GLO Cluster Lead on "Environment and Human Capital", and Zhong Zhao of Renmin University of China.They have contributed both equal numbers of papers. They stand together for nearly 60% of all research.
Michele Bruni, EU Resident Expert and Team Leader, EU-China SPRP and based in Beijing has worked on the demographic situation of China. His GLO Discussion Paper No. 222 on China (see link below) is summarized as:
"China still lags behind Europe along the path of the demographic transition and therefore is still much younger. However, due to the speed with which the fertility rate dropped and life expectancy increased, China's ageing process will proceed at a very fast rate and around the middle of the century the population of China is projected to be as old as that of France and the UK and older than that of the USA. The paper tries to evaluate the labor market and welfare implications of this process, also by an economic indicator of dependency and socioeconomic burden."
| | | |
| --- | --- | --- |
| Xi Chen | Zhong Zhao | Michele Bruni |
| | | |
DP #; Title, Authors
242 Unintended Consequences of China's New Labor Contract Law on Unemployment and Welfare Loss of the Workers – Download PDF
by Akee, Randall & Zhao, Liqiu & Zhao, Zhong
238 Returns to higher education subjects and tiers in China – Evidence from the China Family Panel Studies – Download PDF
by Kang, Lili & Peng, Fei & Zhu, Yu
222 Ageing, the socioeconomic burden, labour market and migration. The Chinese case in an international perspective – Download PDF
by Bruni, Michele
204 The Power of the Government: China's Family Planning Leading. Group and the Fertility Decline since 1970 – Download PDF
by Chen, Yi & Huang, Yingfei
177 Technological catching-up, sales dynamics and employment growth: evidence from China's manufacturing firms – Download PDF
by Dosi, Giovanni & Yu, Xiaodan
159 Do Skewed Sex Ratios Among Children Promote Parental Smoking? Longitudinal Evidence from Rural China – Download PDF
by Chen, Xi
130 Do Migrant Students Affect Local Students' Academic Achievements in Urban China? – Download PDF
by Wang, Haining & Cheng, Zhiming & Smyth, Russell
127 What Drives Spatial Clusters of Entrepreneurship in China? Evidence from Economic Census Data – Download PDF
by Zheng, Liang & Zhao, Zhong
120 Where Are Migrants from? Inter- vs. Intra-Provincial Rural-Urban Migration in China – Download PDF
by Su, Yaqin & Tesfazion, Petros & Zhao, Zhong
80 The Heterogeneous Impact of Pension Income on Elderly Living Arrangements: Evidence from China's New Rural Pension Scheme – Download PDF
by Cheng, Lingguo & Liu, Hong & Zhang, Ye & Zhao, Zhong
56 Happiness in the Air: How Does a Dirty Sky Affect Mental Health and Subjective Well-being? – Download PDF
by Zhang, Xin & Zhang, Xiaobo & Chen, Xi
53 The Impact of Social Pensions on Intergenerational Relationships: Comparative Evidence from China – Download the PDF
by Chen, Xi & Eggleston, Karen & Ang, Sun
37 On the exposure of the BRIC countries to global economic shocks  – Download PDF
by Belke, Ansgar & Dreger, Christian & Dubova, Irina
32 Smog in Our Brains: Gender Differences in the Impact of Exposure to Air Pollution on Cognitive Performance  – Download PDF
by Chen, Xi & Zhang, Xiaobo & Zhang, Xin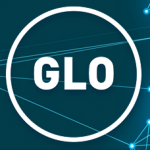 Ends;