A new GLO Discussion Paper finds that the return rate to the labor market is between 50% and two thirds; survivors face lower work abilities and discrimination.
The Global Labor Organization (GLO) is an independent, non-partisan and non-governmental organization that functions as an international network and virtual platform to stimulate global research, debate and collaboration.
GLO Discussion Paper No. 436, 2019
Labour Market Outcomes for Cancer Survivors: A Review of the Reviews – Download PDF
by Sharipova, Adelina & Baert, Stijn
GLO Fellow Stijn Baert
Author Abstract: Objectives: To synthesise the existing reviews conducted on the labour market outcomes of cancer survivors by focusing on (i) the convergences and divergences on the overall work-related outcomes, (ii) the moderating factors studied to date, and (iii) an identification of areas where more research is needed in the future. Methods: A systematic review of the existing reviews on labour market outcomes for cancer survivors was performed. Bibliographic search for eligible studies published before January 2019 involved the following three core concepts: (i) cancer survivors, (ii) work, and (iii) review. The quality of the included reviews was assessed based on the Johns Hopkins Hospital Evidence Level and Quality Guide. Following this, a narrative synthesis of the findings was completed. Results: In total, 35 articles met the inclusion criteria. The average return to work (RTW) rate varied between 54% and 66%. The self-reported work ability was consistently lower following cancer. This review also found strong converging evidence of self-reported discrimination after cancer. The effects on work performance showed several inconsistencies, possibly due to the use of different definitions of work performance. Most moderating factors for successful work outcomes showed converging evidence, except for age, marital status, cancer type, and country. We provide several possible explanations and linkages for these divergencies. Conclusions: Further investigation of causal relationships by (i) using matched control groups and by (ii) gathering longitudinal data, and the use of more standardised definitions of the outcome variables are the two main future research recommendations. Furthermore, no studies have succeeded in measuring the work outcomes objectively. We provide specific recommendations from an interdisciplinary context to solve this.
GLO Discussion Papers are research and policy papers of the GLO Network which are widely circulated to encourage discussion. Provided in cooperation with EconStor, a service of the ZBW – Leibniz Information Centre for Economics, GLO Discussion Papers are among others listed in RePEc (see IDEAS, EconPapers). Complete list of all GLO DPs – downloadable for free.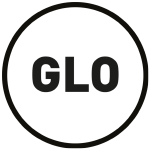 Ends;