Does globalization increases or decreases the size of government ("compensation" versus "efficiency" hypothesis)? The debate is re-visited with innovative bureaucracy and globalization indicators using panel data for the unexplored period 2000-2016. Robust evidence suggests that global competition reduces public employment.
Gözgör, Giray & Bilgin, Mehmet Huseyin & Zimmermann, Klaus F.
GLO Fellows & GLO President
Public Employment Decline in Developing Countries in the 21st Century: The Role of Globalization
Pre-publication Version. (With complete Online Appendix.)
Published: Economics Letters, preliminary version available with Elsevier ONLINE
Published version online, Economics Letters 184 (2019).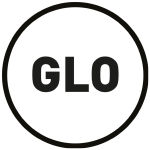 Ends;