On the invitation of Professor and Dean Shuaizhang Feng, Head of the Institute for Economic and Social Research (IESR), the President of the Global Labor Organization (GLO), Klaus F. Zimmermann (UNU-MERIT, Maastricht), was visiting Jinan University in Guangzhou, China, from March 11 to March 20. In only two years, Professor Feng was building up an amazing research center with a large number of excellent young scholars.
On March 12, Zimmermann gave a "career talk" for a larger number of young scholars and started his discussions which various individuals. He spoke about his own career background, the challenge of publishing in academic journals, the involvements in academic networks and the media responsibilities of scientists. Zimmermann has been Program Director of CEPR, Founding Director of IZA and President of DIW Berlin. He has created the IZA Journals and was involved in various other journals, e.g. he was one of the Managing Editors of Economic Policy. He still is the Editor-in-Chief of the Journal of Population Economics and directs GLO as its President.
Zimmermann spoke about the Journal of Population Economics, see also the latest Report of the Editor-in-Chief. (The 2017 Editor-in-Chief Report can be accessed here.) The current final acceptance rate of this leading field journal is below 8%. The 2018 Kuznets Prize winners for the best journal article in 2017 are Chunbei Wang & Le Wang, see for further information. Chunbei Wang and Le Wang, now both at the University of Oklahoma, got their Bachelor Degree in 2001 from Jinan University. See a report on the prize ceremony and an interview with author Le Wang on the message of the article.
Related research articles of Zimmermann:
Advising Policymakers Through the Media, Journal of Economic Education, 35 (2004), 395-405.
Publications: German Economic Research Institutes on Track, Scientometrics, 80 (2009), 233-254. (With R. Ketzler)
Trends in Economic Research: An International Perspective, Kyklos, 63 (2010), 479-494. (With A. Cardoso and P. Guimarães.)
Comparing the Early Research Performance of PhD Graduates in Labor Economics in Europe and the USA, Scientometrics, 84 (2010), 621-637. (With A. Cardoso and P. Guimarães.)
A Citation-Analysis of Economic Research Institutes, Scientometrics, 95 (2013), 1095-1112. (With R. Ketzler.)
Three Decades of Publishing Research in Population Economics. Journal of Population Economics. 30 (2017), 11-27. (With A. J. G. Brown.)
Zimmermann at the entry gate of Jinan University, main campus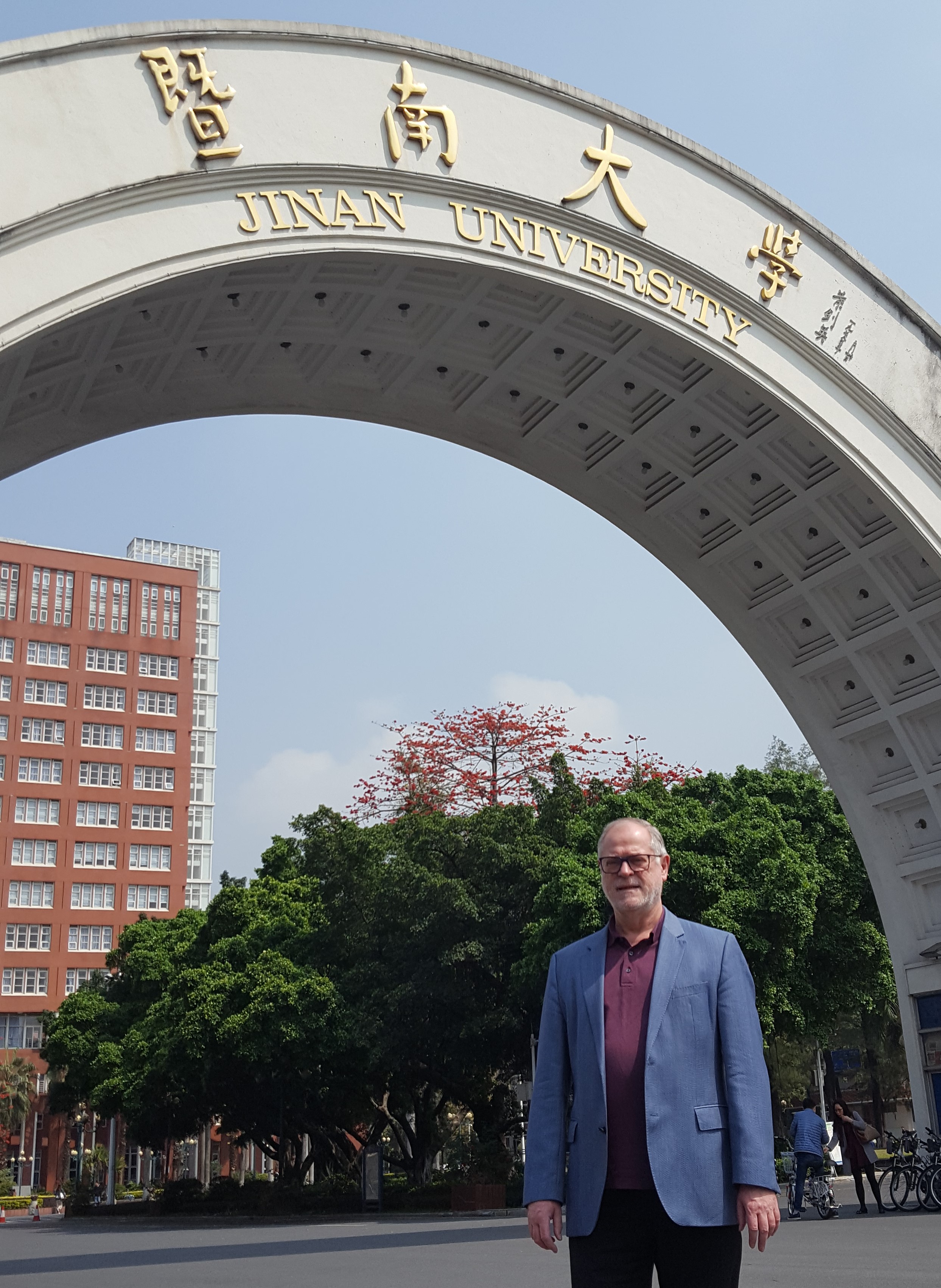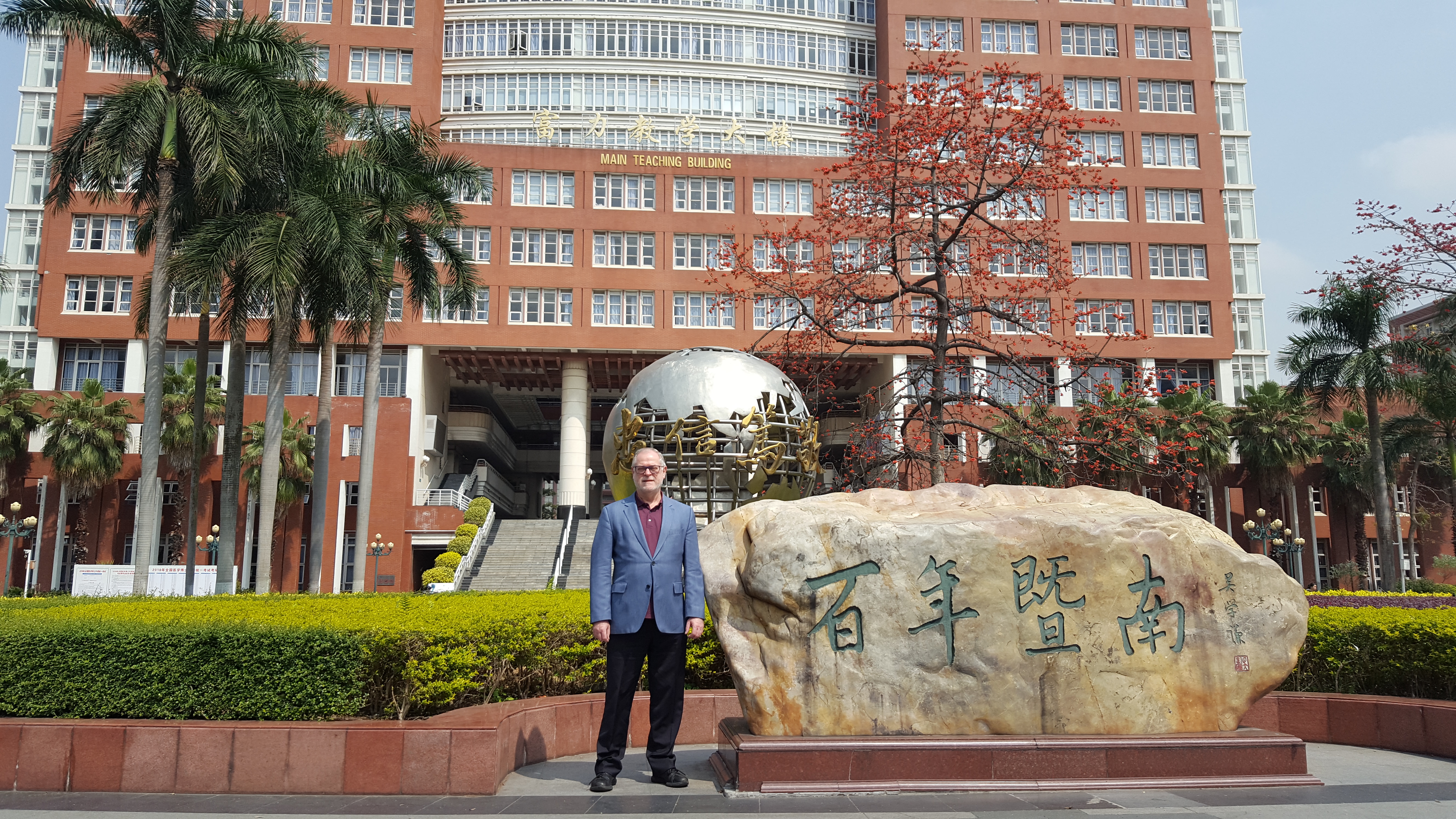 Ends;