A new GLO Discussion Paper finds only a very small or insignificant impact of changes in the real minimum wage on unemployment entries and exits in Greece.
GLO Discussion Paper No. 937, 2021
Unemployment transitions and the role of minimum wage: from pre-crisis to crisis and recovery – Download PDF
by Andriopoulou, Eirini & Karakitsios, Alexandros
GLO Fellows Eirini Andriopoulou & Alexandros Karakitsios
Author Abstract: During the last decade, unemployment in Greece climbed up to 28%, almost quadrupling due to the economic crisis that hit Greece. In the present paper, we examine the determinants of the unemployment dynamics and the impact of the minimum wage on the probability of making a transition into and out of unemployment. We use micro-level data from the Greek Labour Force Survey for the period 2004-2019 and control for several demographic factors, macro-economic conditions, regional differences and changes in statutory minimum wage. The results suggest that individual-level characteristics play an important role in making a transition into or out of unemployment. Changes in the real minimum wage are estimated to have either a statistically insignificant or a very small impact on unemployment entries and exits. Further, the impact of economy's growth rate follows the theoretical predictions as higher growth rates increase unemployment outflows and decrease inflows, while the regional differences are also important. Our findings persist even when we split the sample in three periods (pre-crisis, crisis, recovery). The results have important policy implications. Given that the disemployment effect of the minimum wage seems to be very limited in the Greek labour market, while the socioeconomic characteristics and regional characteristics play an important role, improving the skills of individuals through the educational system and reskilling or up-skilling programs, while targeting specific regions, may facilitate labour market mobility.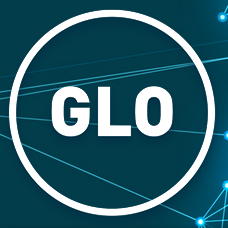 GLO Discussion Papers are research and policy papers of the GLO Network which are widely circulated to encourage discussion. Provided in cooperation with EconStor, a service of the ZBW – Leibniz Information Centre for Economics, GLO Discussion Papers are among others listed in RePEc (see IDEAS, EconPapers). Complete list of all GLO DPs – downloadable for free.
The Global Labor Organization (GLO) is an independent, non-partisan and non-governmental organization that functions as an international network and virtual platform to stimulate global research, debate and collaboration.
Ends;