A majority of 230 votes in the British Parliament has rejected the Brexit deal of Theresa May with the EU late evening of Tuesday (January 15, 2019). This has been called by BBC as "the largest defeat for a sitting government in history".
While some now expect a hard Brexit without a transition phase others push for a second referendum to reverse the Brexit vote. Jonathan Portes is a long-term analyst of the Brexit vote, and has warned early about its dangers. He has published many research articles and policy briefs on the matter. His early insights matter so much about this challenge for the long-term well being of Europe.
Jonathan Portes is Professor of Economics and Public Policy, Senior Fellow, UK in a Changing Europe, King's College, London, and Fellow of the Global Labor Organization (GLO).
The Interview
KFZ: Are you surprised about the large rejection of the Brexit deal?
Jonathan Portes: Yes. Few expected quite such a heavy defeat – more than half of Conservative backbenchers rejected it as did almost the entire Parliamentary Labour Party. But the key is that while there was a huge majority against the deal, there is no majority for any particular alternative. Most Conservatives who voted against did so because they prefer No Deal, or think the EU27 will agree under the threat of No Deal to remove the so-called backstop. But most Labour MPs voted against because they want a permanent customs union, Single Market membership, or to remain in the EU.
KFZ: What do you expect to happen now, general elections, a new referendum, a cold Brexit, or else?
Jonathan Portes: Nobody knows. The vote clearly increases the probability of No Deal – it also increases the probability of a second referendum. The key is whether the majority in Parliament that rejects No Deal will be able to decide on a single way forward, whether that's Single Market membership/the "Norway option" or a second referendum. And that will depend on whether enough Conservative MPs are prepared to defy the strong views of their own membership and the obstinacy of Theresa May, who so far has proved entirely unwilling to seek a cross-party compromise.
KFZ: What are the consequences for Europe?
Jonathan Portes: The EU27 can do little except wait for the UK to sort itself out. There is little point in making minor changes to the deal on the table when the UK is so divided. We simply are not currently in a position to negotiate in a credible way. The sensible thing for the EU to do is to continue to prepare for No Deal, while being prepared to response positively when the UK – perhaps under a different Prime Minister or government – actually demonstrates that there is a Parliamentary majority for a specific way forward, particularly if it involves extending Article 50 to allow a second referendum, a general election, or some other process.
Jonathan Portes

Klaus F. Zimmermann
Note: KFZ here is Klaus F. Zimmermann, UNU-MERIT, Maastricht University and President of the Global Labor Organization (GLO).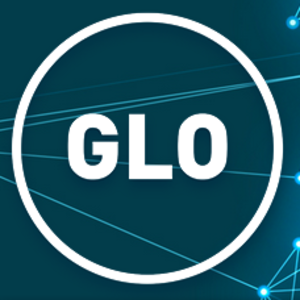 Ends;