A new GLO Discussion Paper attempts to identify and discuss the on-the-job resilience strategies of mismatched workers in Egypt.
The Global Labor Organization (GLO) is an independent, non-partisan and non-governmental organization that functions as an international network and virtual platform to stimulate global research, debate and collaboration.
GLO Discussion Paper No. 477, 2020
Resilience Strategies for Mismatched Workers: Microeconomic Evidence from Egypt – Download PDF
by Syed Zwick, Hélène
GLO Fellow Hélène Syed Zwick
Author Abstract: Purpose – The purpose of this paper is to identify and discuss the on-the-job resilience strategies of mismatched workers. We empirically focus on Egyptian workers. Design/Methodology/Approach – This study relies on a primary micro-data collection based on design and implementation of a self-administered questionnaire survey and on the conduction of a series of semi-structured interviews. Findings – The results are fourfold: first, the combination of over-qualification and under-skilling is the most frequent in our sample; second, resilience strategies adopted by over-skilled workers mainly depend on mobility and entry to entrepreneurship; third, under-skilled workers do not enter entrepreneurship, but tend to rely on informal on-the-job learning and training opportunities. Fourth, religion and spirituality play a transversal role to cope with adversity for all of our interviewed workers. Originality/value – This study is unique as it draws our attention on factors of resilience for mismatched workers in a developing country, Egypt.
GLO Discussion Papers are research and policy papers of the GLO Network which are widely circulated to encourage discussion. Provided in cooperation with EconStor, a service of the ZBW – Leibniz Information Centre for Economics, GLO Discussion Papers are among others listed in RePEc (see IDEAS, EconPapers). Complete list of all GLO DPs – downloadable for free.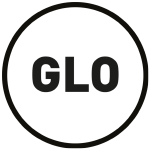 Ends;