Friends of the Global Labor Organization (GLO) and the Journal of Population Economics participating at the ASSA 2019 Atlanta conference of the American economists attended the Reception of the Institute for Economic and Social Research (IESR) of Jinan University on Friday January 4, 2019. They came on the invitation of Dean Shuaizhang Feng, Head of the Institute for Economic and Social Research (IESR), who is also a GLO Fellow.
In front of a large crowd of ASSA participants including many GLO Fellows and Editorial Board Members of the Journal of Population Economics, Klaus F. Zimmermann, GLO President and Editor-in-Chief of the Journal of Population Economics announced some changes in the editorial staff of the Journal. As of January 2019, Madeline Zavodny moved from the position of Associate Editor to Managing Editor joining Michaella Vanore in this role.
Last summer, Oded Galor had already changed roles from Associate Editor to Editor. The two free positions of Associate Editors are now filled: Zimmermann, indicating more changes to come soon, announced that Shuaizhang Feng and Kompal Sinha of Macquarie University have taken these seats. All are GLO Fellows. He warmly welcomed all in the team.
Madeline Zavodny is a Professor of Economics at the University of North Florida. Her research concentrates on economic issues related to immigration and the economic and demographic effects of immigration policies. She is a member of the editorial board of the International Migration Review and has served as co-editor of the Southern Economic Journal and a board member of the American Economic Association's Committee on the Status of Women in the Economics Profession. She received a Ph.D. in economics from the Massachusetts Institute of Technology and a B.A. in economics from Claremont McKenna College. She has frequently published in journals like the American Economic Review, Demography, Journal of Labor Economics, Health Economics, Journal of Health Economics, International Migration Review and the Journal of Development Economics. See her personal website for further information.

Madeline Zavodny


Shuaizhang Feng

Kompal Sinha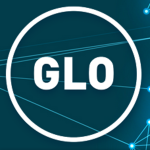 Ends;