Klaus F. Zimmermann is the George Soros Chair Professor at the School of Public Policy of the Central European University (CEU) offering a student class on Global Labor Economics. He is also the President of the Global Labor Organization (GLO), the Section Chair for Economics, Business and Management of the Academia Europaea, the European Academy of Science and Professor Emeritus of Bonn University.
On May 8, 2019, Zimmermann gave a speech (George Soros Lecture) at CEU on "Global Labor Economics: Challenges and Benefits", summarizing major aspects from his class. He explained why global labor economics can contribute forcefully to the wealth of nations. Connecting his work to Adam Smith, he suggested that global labor mobility is the ultimate consequence of the division of work which is the driving force behind economic development and global wellbeing. While most research on global labor economics documents that migration is beneficial for economic efficiency and the basis of wellbeing of the people, he thinks that it is necessary to develop a common multi-ethnic social and cultural identity to make this broadly effective in societies.
Martin Kahanec, Professor and Head of the School of Public Policy, was introducing Zimmermann to a larger group of interested participants, and chaired the discussion after the talk. Kahanec and Zimmermann had published various books and articles together dealing with global labor economics, in particular on the consequences of EU enlargement and migration.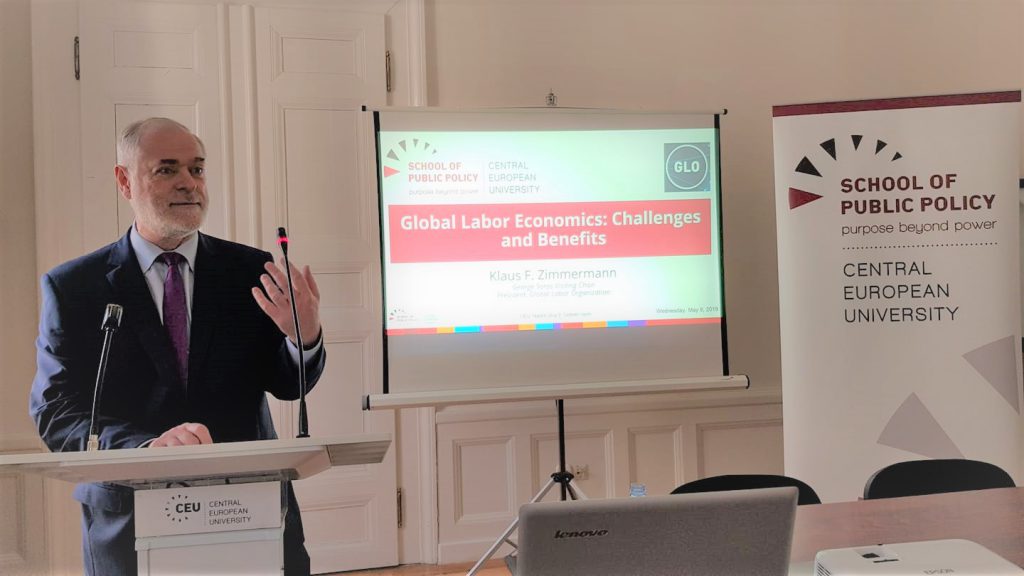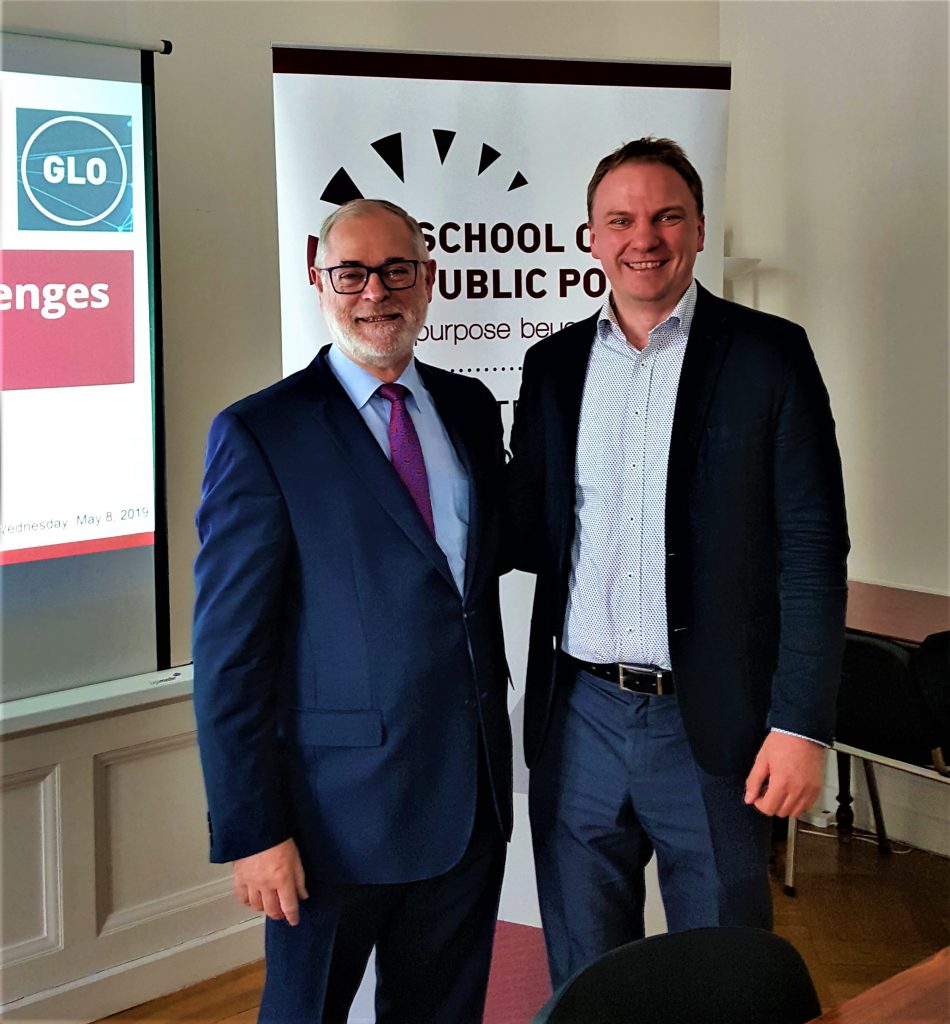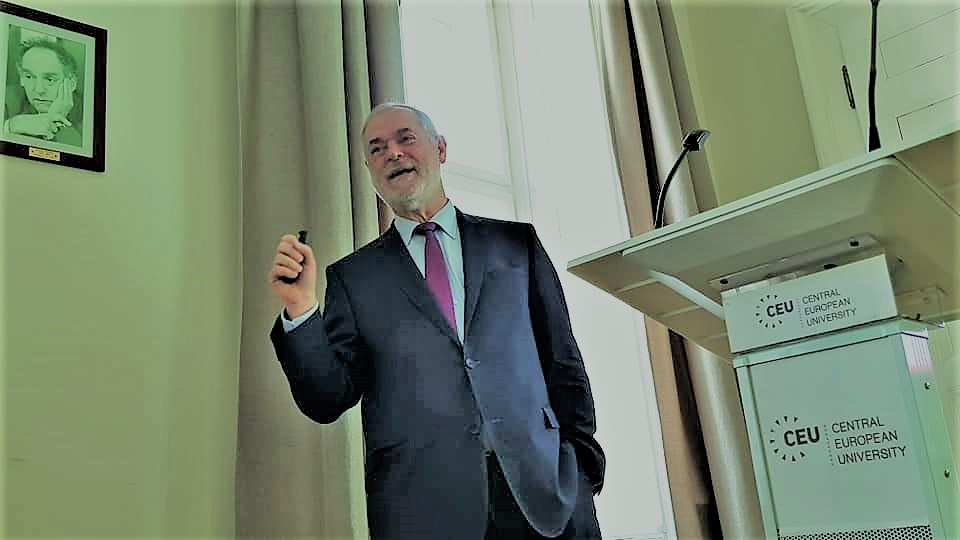 Ends;