Youth Transitions to the labor market and society: A Global Interdisciplinary Policy Research Conference discussed the challenges in Geneva/Switzerland on February 20-21, 2020 under the leadership of GLO Policy Director Azita Berar. A number of GLO Fellows were participating, including Mohamed Ali Marouani, Ruttiya Bhulaor, Francesco Pastore and GLO President Klaus F. Zimmermann.
The initiative correspondence to the GLO Research Cluster on School-to-Work-Transitions lead by Francesco Pastore, which had recently organized and published two 2019 special issues in the International Journal of Manpower (details).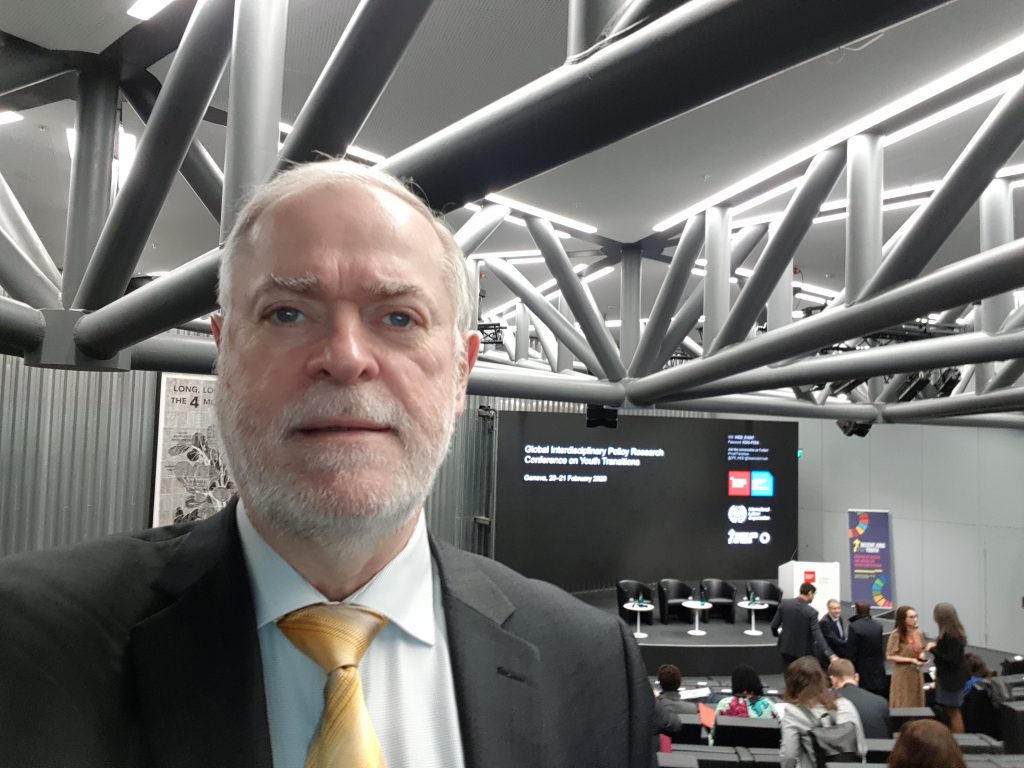 GLO was supporting the Global Interdisciplinary Policy Research Conference on Youth Transitions, which was organized at the Center for Finance and Development of the Graduate Institute of International and Development Studies. The event brought together researchers from academia across disciplines with policy practitioners across public and private stakeholders, to review the state of policy research and debate on youth transitions.
Multiple dimensions of youth transitions were discussed: the crises in school to work transition and future of work prospects for young people; youth transitions in situations of conflict and peace-building; and youth participation in civic and political spheres. Detailed program of the event.
The Conference also launched the Global Network of Policy Research on Youth Transitions that will promote and partner for expanded policy and research interface on priority issues. For partnerships and contributions to the debate and to the Global Network, please contact GLO Policy Director Azita Berar.
Some selective pictures from the first conference day below.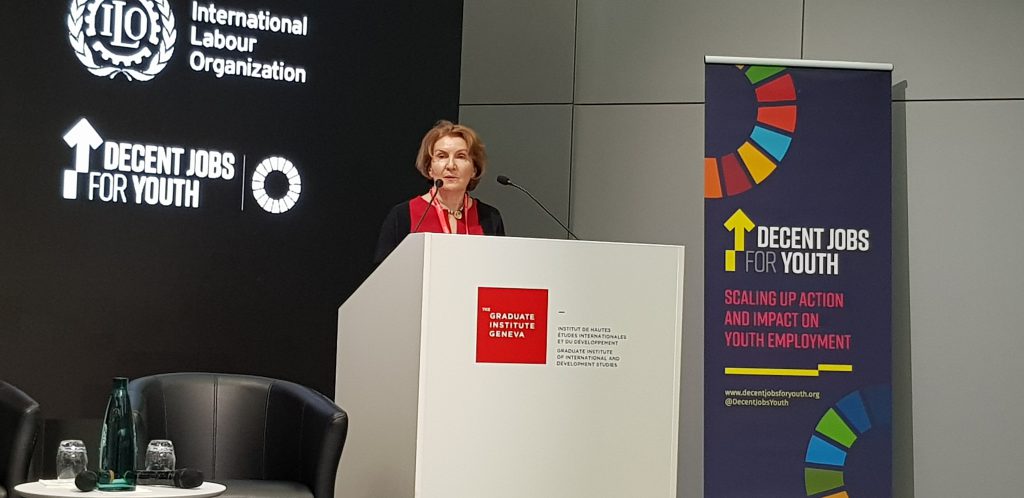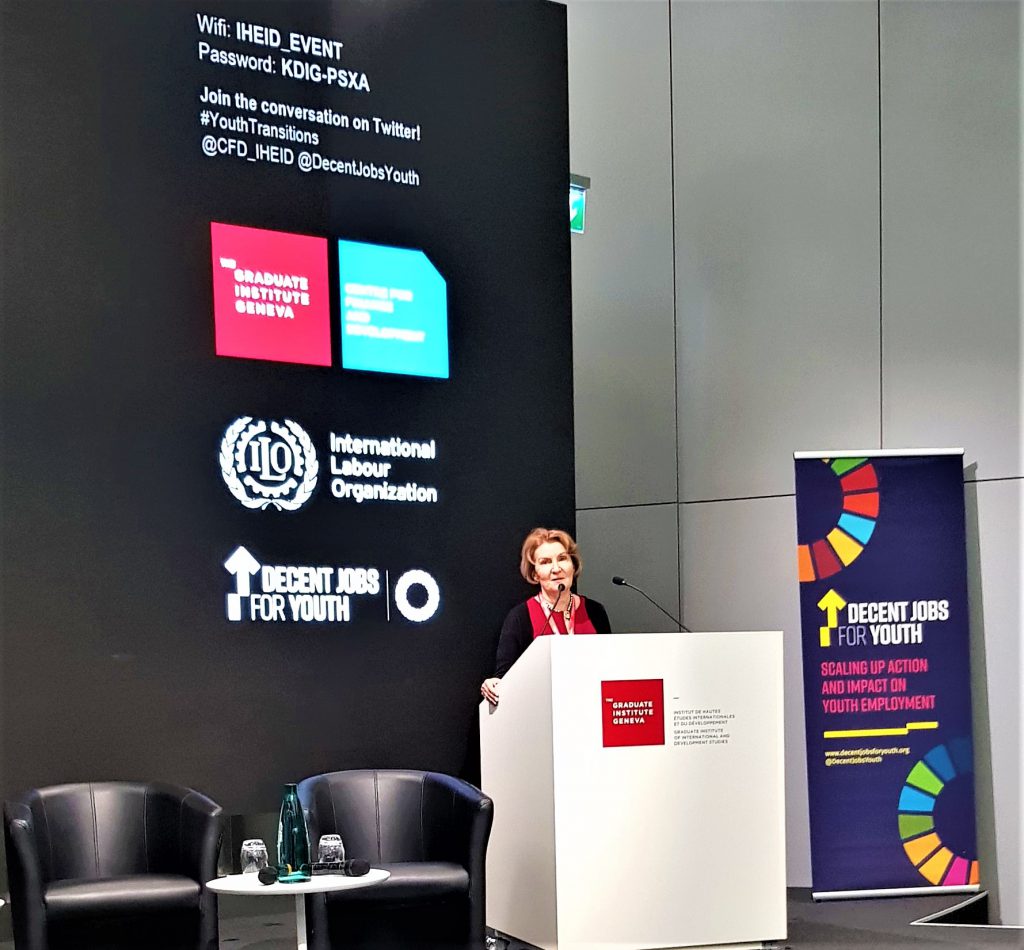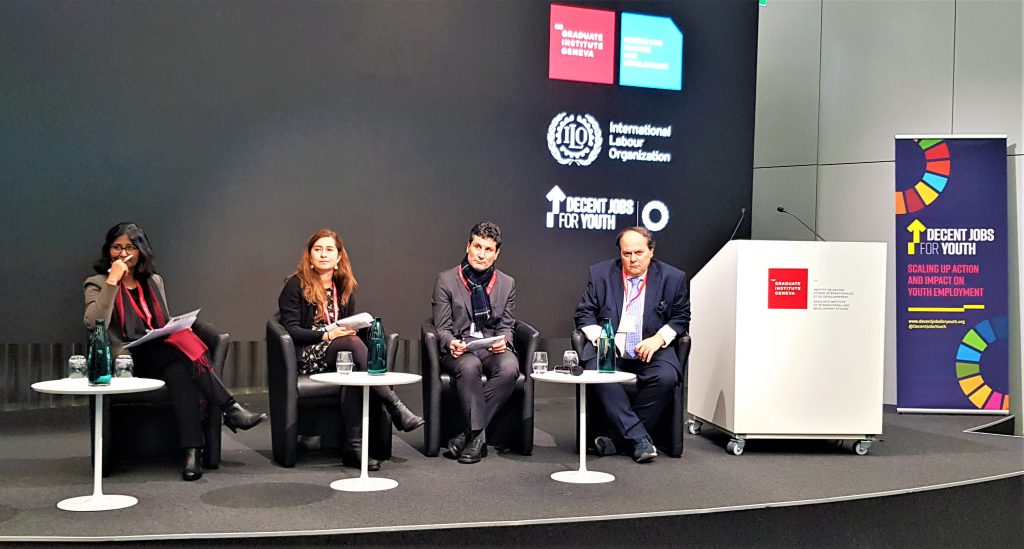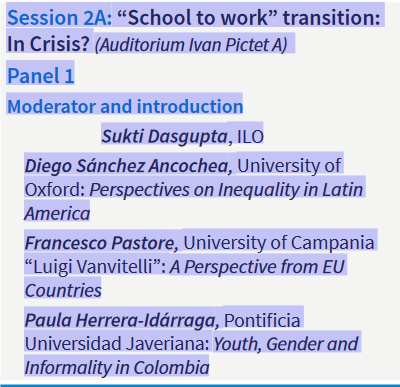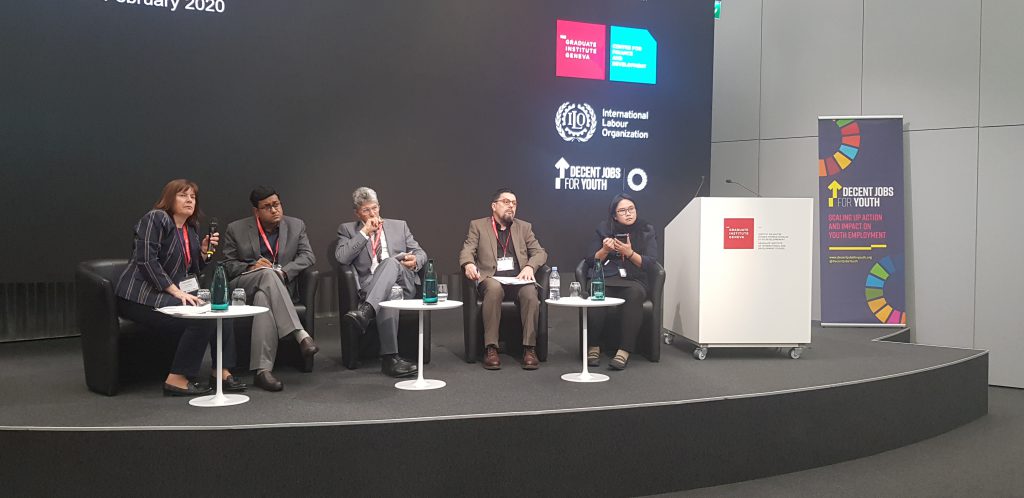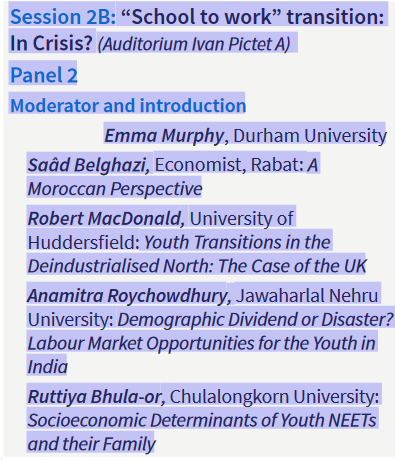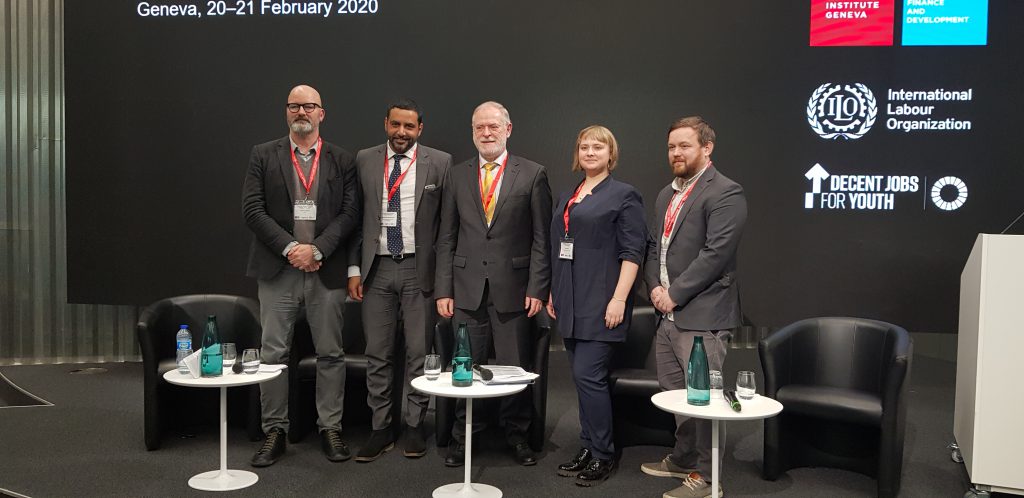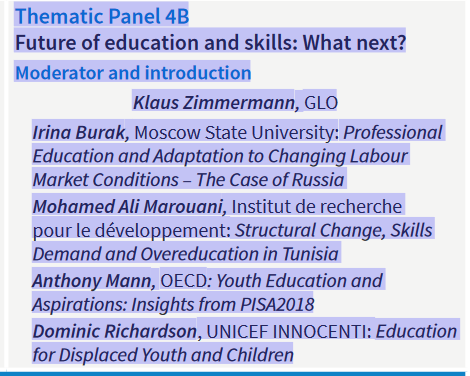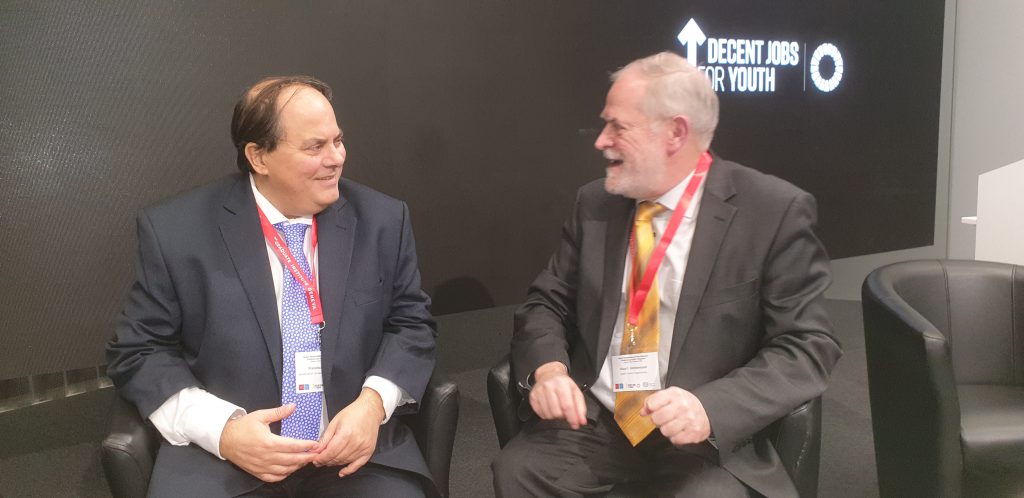 Ends;