In traditional couple formation males seem to attach more value to attractiveness and women seem to focus on earnings potentials. A new GLO Discussion Paper finds in an online dating field experiment that job status or job prestige does not play a role for initial contact interest for both sexes.
The Global Labor Organization (GLO) is an independent, non-partisan and non-governmental organization that functions as an international network and virtual platform to stimulate global research, debate and collaboration.
GLO Discussion Paper No. 422, 2019
Job Prestige and Mobile Dating Success: A Field Experiment – Download PDF
by Neyt, Brecht & Baert, Stijn & Vynckier, Jana
GLO Fellow Stijn Baert
Author Abstract: Research exploiting data on classic (offline) couple formation has confirmed predictions from evolutionary psychology in a sense that males attach more value to attractiveness and women attach more value to earnings potential. We examine whether these human partner preferences survive in a context of fewer search and social frictions. We do this by means of a field experiment on the mobile dating app Tinder, which takes a central place in contemporary couple formation. Thirty-two fictitious Tinder profiles that randomly differ in job status and job prestige are evaluated by 4,800 other, real users. We find that both males and females do not use job status or job prestige as a determinant of whom to show initial interest in on Tinder. However, we do see evidence that, after this initial phase, males less frequently begin a conversation with females when those females are unemployed but also then do not care about the particular job prestige of employed females.
GLO Discussion Papers are research and policy papers of the GLO Network which are widely circulated to encourage discussion. Provided in cooperation with EconStor, a service of the ZBW – Leibniz Information Centre for Economics, GLO Discussion Papers are among others listed in RePEc (see IDEAS, EconPapers). Complete list of all GLO DPs – downloadable for free.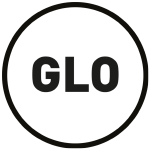 Ends;