Klaus F. Zimmermann, Co-Directors of POP at UNU-MERIT, Maastricht University and President of the Global Labor Organization (GLO), participated on June 26 – 28, 2018 at the UNU-MERIT Internal Conference 2018 and discussed with colleagues recent research activities.
In this large event, GLO – Fellow Wim Naudé, Maastricht University, and GLO Cluster Lead "Occupations and Development" presented his paper "Start-Up Accelerators as Tool to Facilitate Adaptation to Climate Change in Developing Countries: A Critical Assessment".
Zimmermann presented two papers:
Migration Policy as Development and Innovation Policy (with Alessio J. G. Brown and Marco Vivarelli)
Evaluating Intergenerational Persistence of Economic Preferences: A Large Scale Experiment with Families in Bangladesh (with Shyamal Chowdhury and Matthias Sutter)
and acted as a discussant of
Racky Balde (UNU-MERIT): The Effects of a Tougher Regulation of the Informal Sector: Evidence from South Africa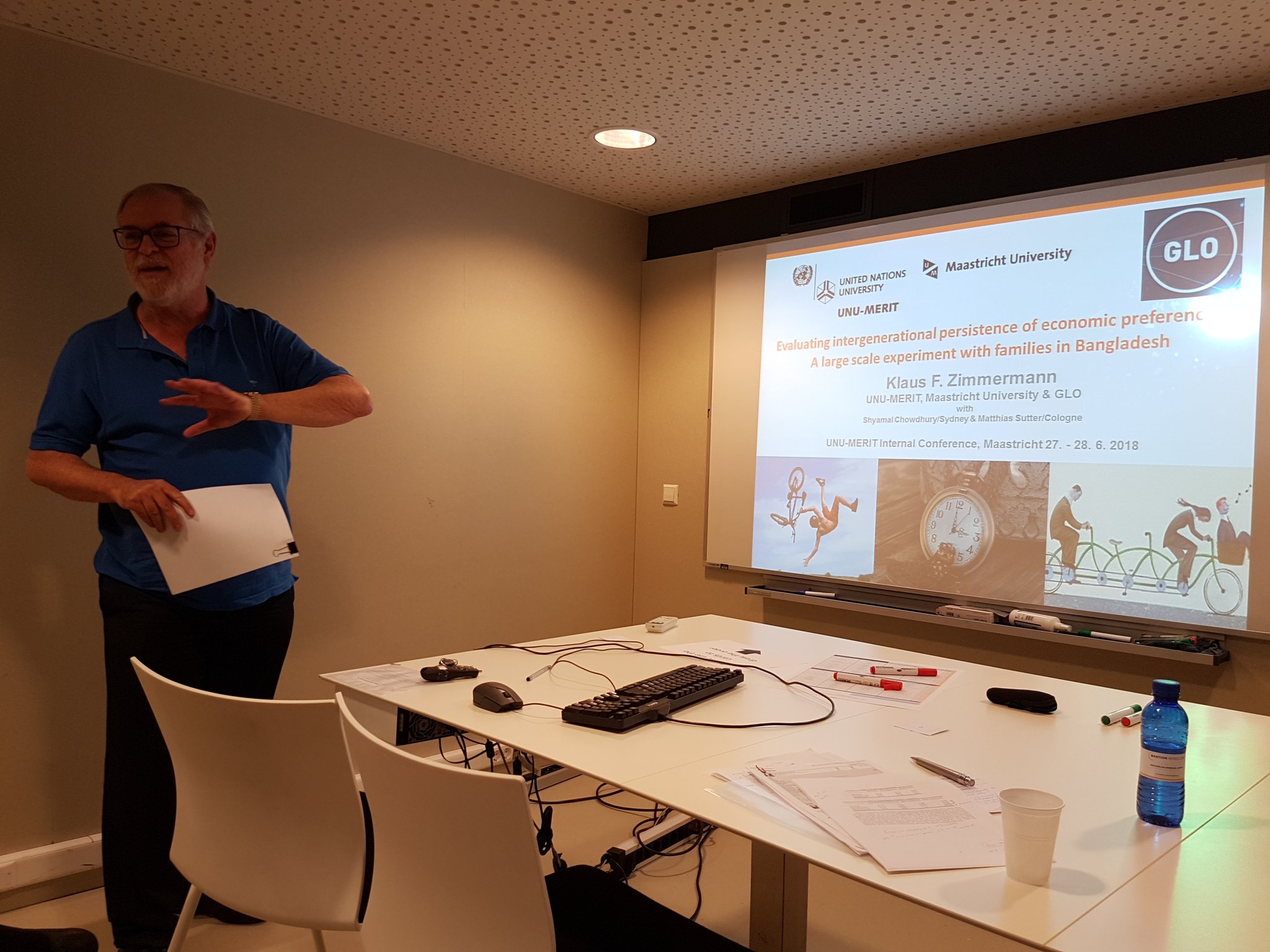 Zimmermann presenting paper on economic preference formation.
(Picture courtesy of GLO Fellow Franziska Gassmann, UNU-MERIT.)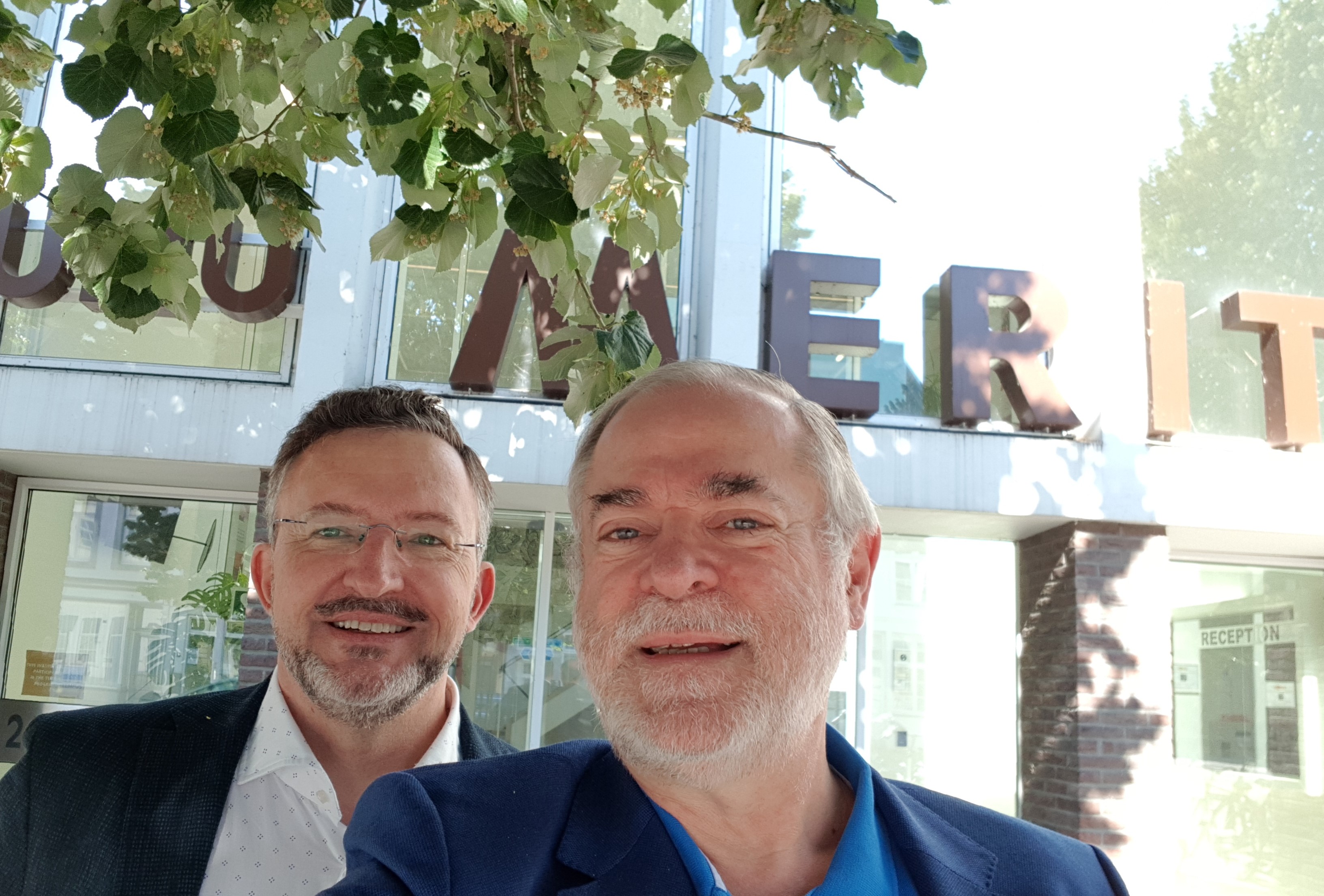 Naudé and Zimmermann after a discussion of research & GLO issues in front of UNU-MERIT.
Klaus F. Zimmermann also met and spoke with GLO Fellow Alessio J. G. Brown, Co-Director of POP at UNU-MERIT and Maastricht University.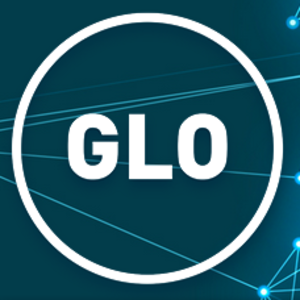 Ends;