On his pre-Christmas conference and lecture tour through Asia, the President of the Global Labor Organization (GLO), Klaus F. Zimmermann (UNU-MERIT & Maastricht University), reached South Korea on December 11 using Korean Airlines from Xiamen to Seoul. He spoke on December 12 in a research seminar at Sogang University Seoul about "Arsenic Contamination of Drinking Water in Bangladesh". He was warmly welcomed by Almas Heshmati, who is a Professor of that university, a GLO Fellow and GLO Research Cluster Lead. Both scientists discussed various research and policy initiatives for Africa in 2019 and beyond.
Sogang University is one of the three top leading research universities of South Korea and was established in 1960 by the Society of Jesus to provide education based on Catholic beliefs in the Jesuit Tradition. It provides excellent working conditions. Sogang University seeks academic excellence to provide students with intellectual skills and creativity that are necessary for the fast-changing world. Sogang University has shown outstanding achievements in the fields of education, research and industry-university cooperation for over 55 years, and has played a significant role in policy advice.
Zimmermann at the gate of Sogang University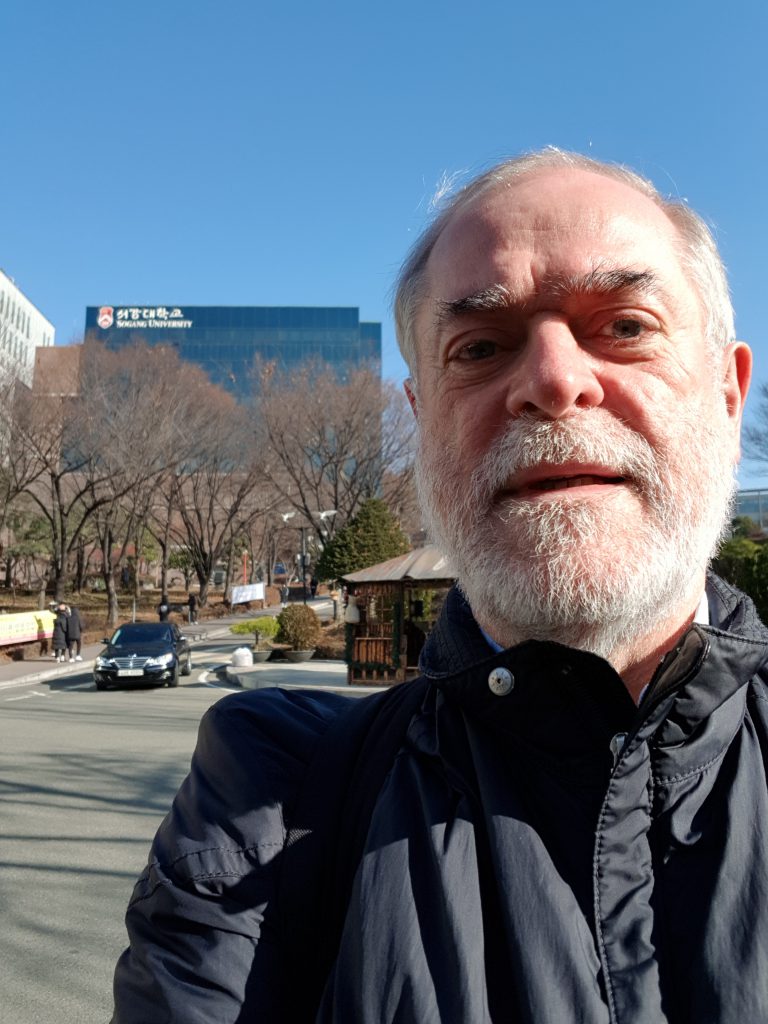 During the talk using powerpoint.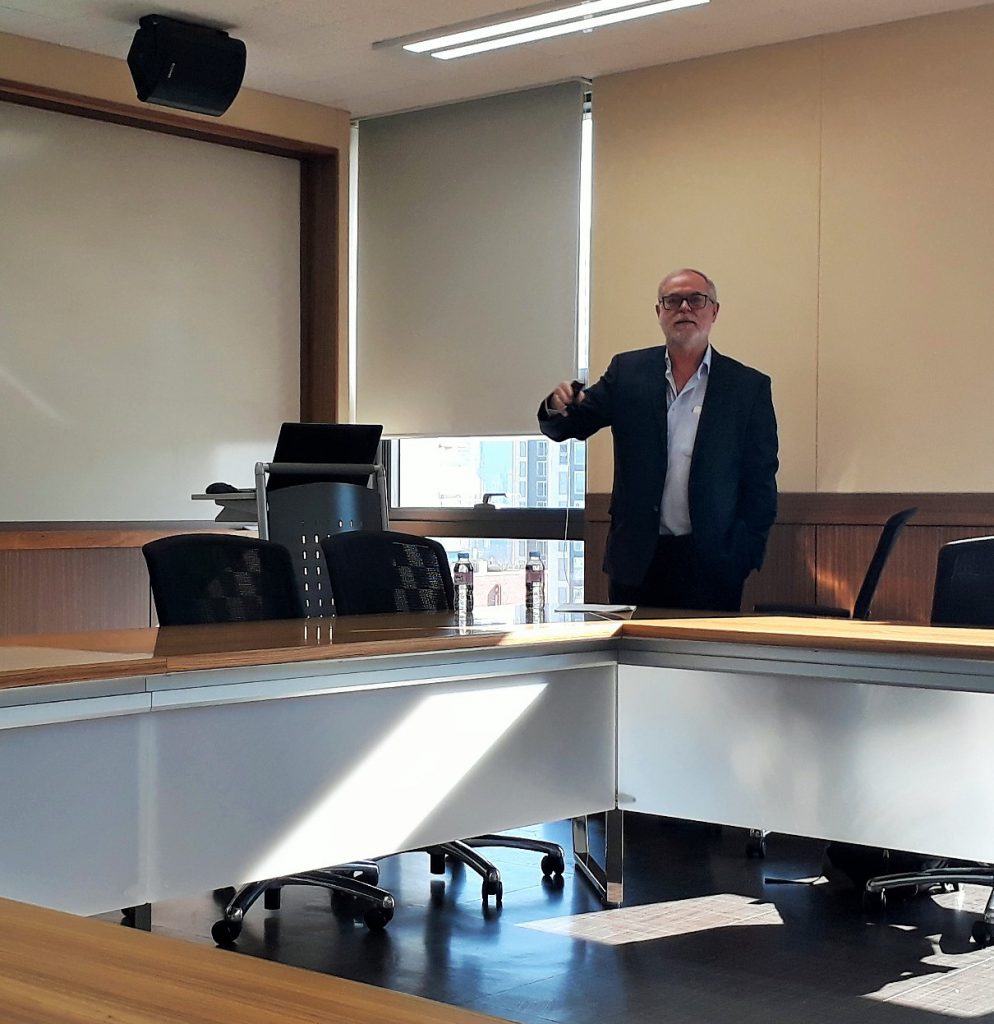 Work done.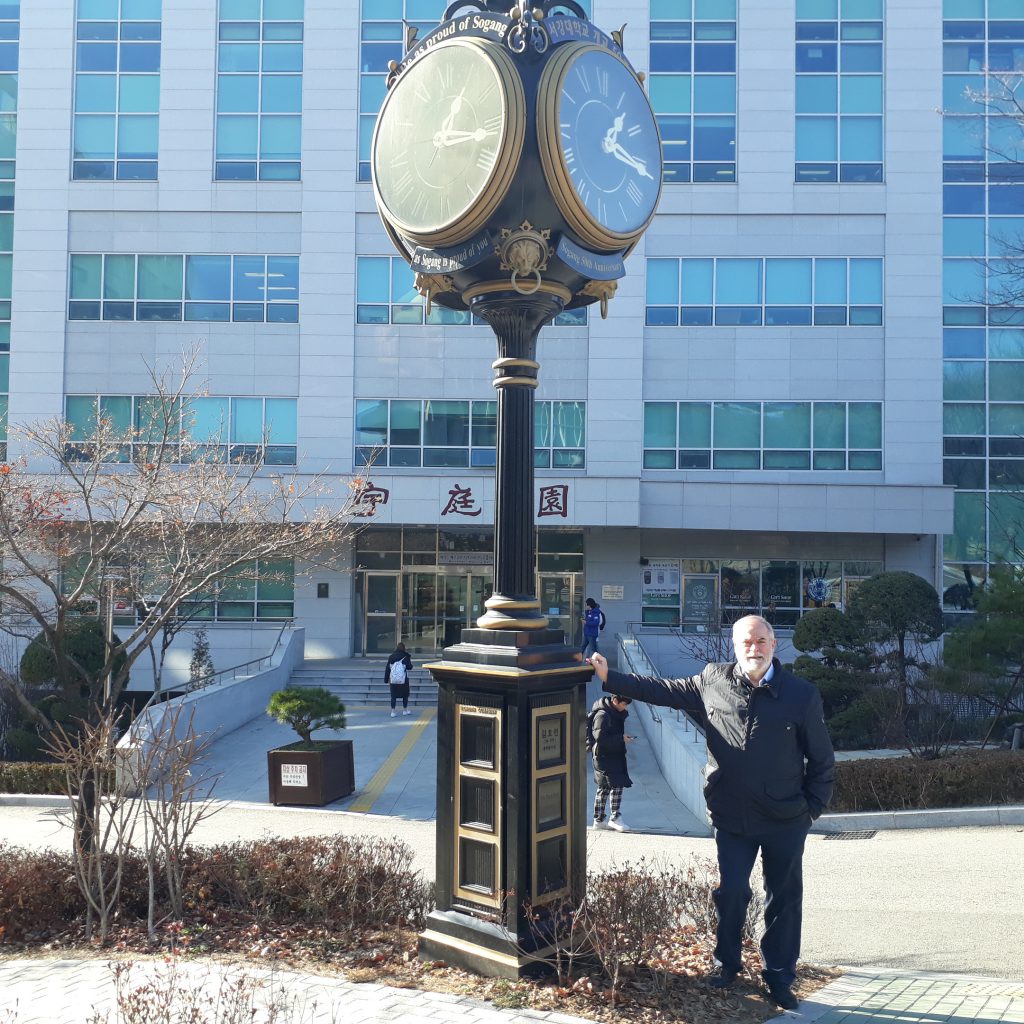 Fun in the coffee shop.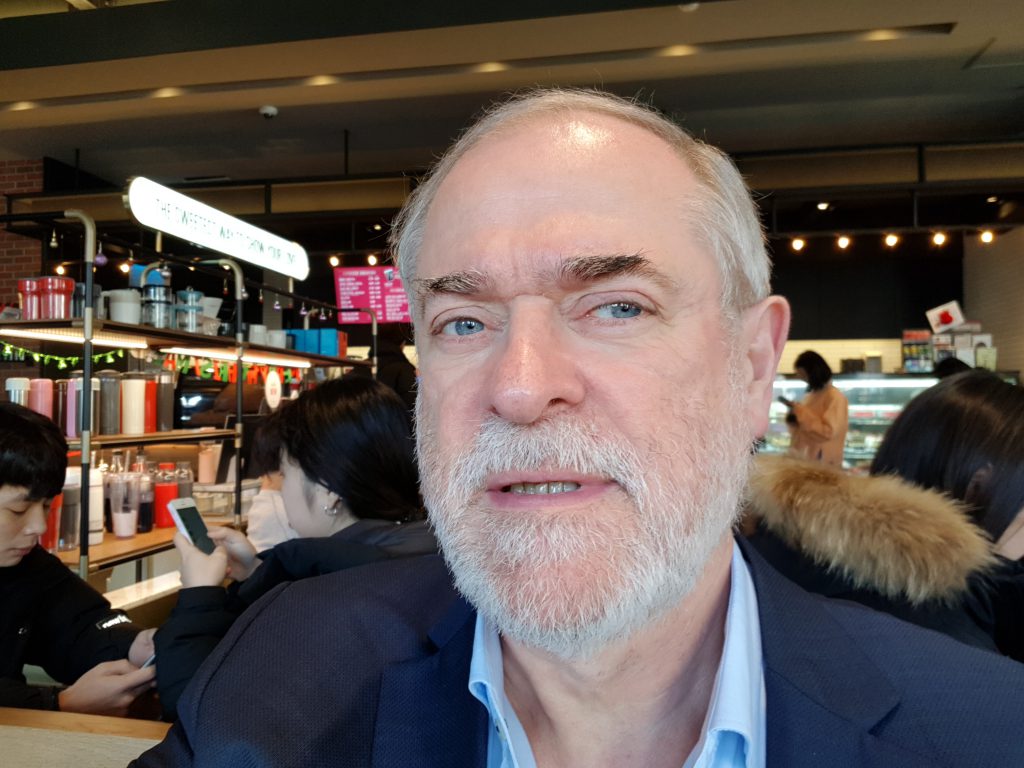 On December 13-15, Zimmermann will stay in Seoul, South Korea and will have a Paper presentation at the Asian and Australasian Society of Labour Economics (AASLE) 2018 Conference.
Zimmermann will move on December 16 to Mumbai, India, for another conference. At the 60th Annual Conference of the Indian Society of Labour Economics (ISLE), he will present a research paper on 19 December about "Economic preferences across generations: Identifying family clusters from a large- scale experiment" and give the Invited Valedictory Address to the congress on 21 December.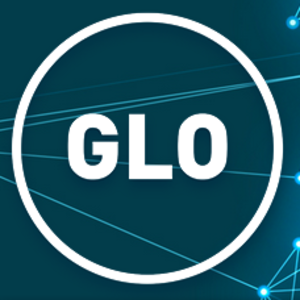 Ends;