A discussion meeting on                                                                                         
The crisis of refugee mobility and its implications for European identity and relationships
took place on Friday June 9 in Rome as part of the  2017 Italian Geography Congress at the Scuola di Lettere Filosofia Lingue dell' Università Roma Tre –  a panel organized by Maria Paradiso (University of Sannio and Chair, IGU COMB Commisssion Medditerranean Basin).
Klaus F. Zimmermann, Princeton University and UNU-MERIT, Maastricht University, who is also the President of the Global Labor Organization (GLO), was one of the distinguished panelists. Maria Paradiso, who is also a GLO Fellow, had chaired the panel the entire Friday morning in two sessions. Other panel participants have been Antoine Bailly (University of Geneva and GLO Fellow), Corrado Bonifazi (Italian National Council of Research), Thomas Lacroix (University of Poitiers), Parvati Nair (UNU-GCM), Paolo Naso (University La Sapienza, Rome) and Norbert Pap (University of Pecs). Bailly, Paradiso and Zimmermann are also members of the Academia Europaea, the European Academy of Sciences.
Zimmermann had drawn in his contributions on his recent work on the issue. He argued that the current European migration challenge is not a crisis cause by the refugees, but by other long-term political developments. But it would be important for the European identity and the political institutions, if European solutions could be found. An early labor market integration of refugees would improve the societal acceptance of refugees, strengthen the long-term position of the migrants in the host country or serve as development aid if migrants once return back to their country of origin.
Zimmermann, Klaus F., Refugee and Migrant Labor Market Integration: Europe in Need of a New Policy Agenda. Mimeo. Presented at the EUI Conference on the Integration of Migrants and Refugees, 29-30 September 2016 in Florence. Published in: Bauböck, R. and Tripkovic, M.,  The Integration of Migrants and Refugees.  An EUI Forum on Migration, Citizenship and Demography, European University Institute, Robert Schuman Centre for Advanced Studies, Florence 2017, pp. 88 – 100.
Another background paper is
Zimmermann, Klaus F., Migration for Development: From Challenges to Opportunities, GLO Discussion Paper No. 70.
See also Zimmermann's website or his CV for further references.
In the lecturing room during the geography congress, GLO President Zimmermann at the Scuola di Lettere Filosofia Lingue dell' Università Roma Tre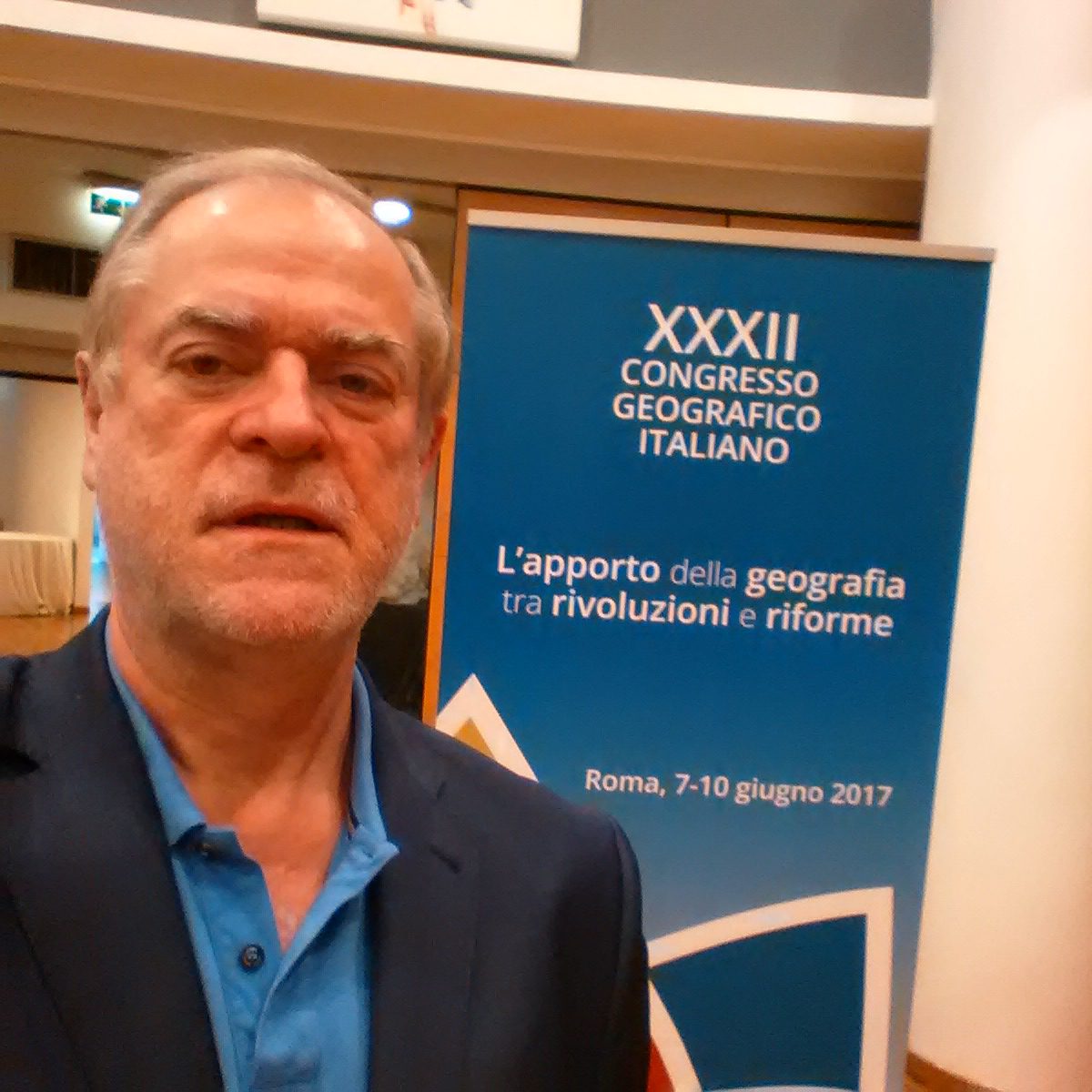 Ends;