Klaus F. Zimmermann speaks on Thursday, May 11, 2017 at Bonn University in a lecture series "Evaluation and Evidence Based Policy Making in Germany" about
Labor Migration and the Role of Evaluation
The event takes place between 18.00 – 20.00 in the Main Building, Lecture Hall III.
Zimmermann will address the differences between public opinions about migration and scientific evidence. References to research output can be found on his website.
Klaus F. Zimmermann is affiliated with Princeton University, UNU-MERIT, Maastricht University, and ZEF at Bonn University, among others. He is also President of the Global Labor Organization (GLO).
The lecture series "Evaluation and Evidence Based Policy Making in Germany" is organized by the Coordination Unit "Sustainable Development in International Cooperation" of the University of Bonn and the German Institute for Development Evaluation (Deutsches Evaluierungsinstitut der Entwicklungszusammenarbeit; DEval). In the lecture series, evaluation experts analyze and discuss the methods and role of evaluation in the context of German public policy. While the topics discussed are wide-ranging, the common thread that runs through the series is how complex issues of public policy can be assessed in a methodologically rigorous manner whilst assuring successful stakeholder management and yielding useful and timely results.
Klaus F. Zimmermann in front of Bonn University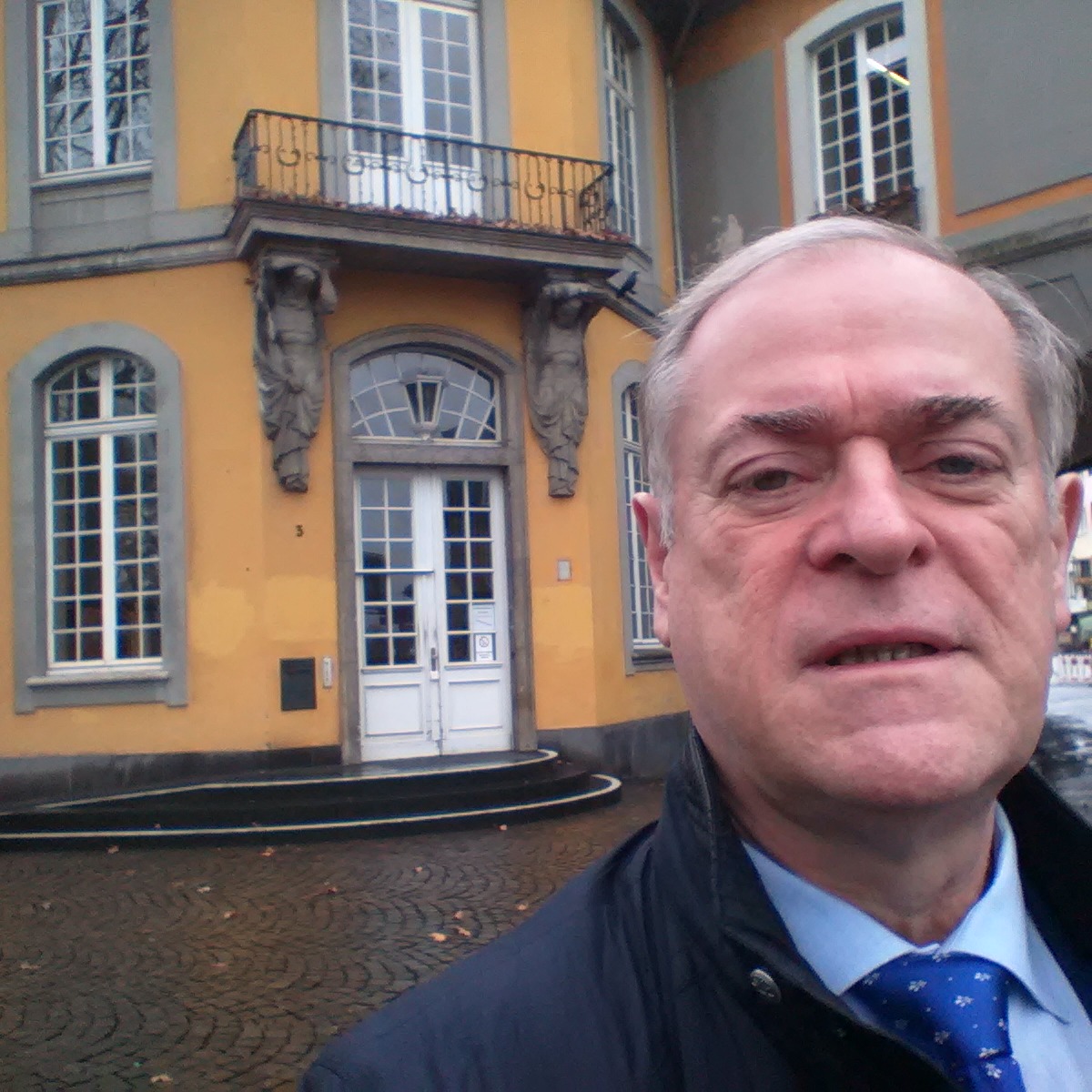 Ends;