A new GLO Discussion Paper finds that the stay-at-home order led to a large decrease in traffic accidents as a large decrease in mobility in Louisiana. Further, the composition of accidents has changed.
The Global Labor Organization (GLO) is an independent, non-partisan and non-governmental organization that functions as an international network and virtual platform to stimulate global research, debate and collaboration.
GLO Discussion Paper No. 616, 2020
The Effect of COVID-19 Lockdown on Mobility and Traffic Accidents: Evidence from Louisiana – Download PDF
by Barnes, Stephen R. & Beland, Louis-Philippe & Huh, Jason & Kim, Dongwoo
GLO Fellow Louis-Philippe Beland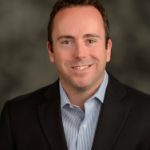 Author Abstract: We use a regression discontinuity design to study the effect of the COVID-19 lockdown on mobility and traffic accidents. Based on data from Google Community Mobility reports and Uniform Traffic Crash Report from the Louisiana Department of Transportation and Development (LaDOTD), we find that the stay-at-home order led to a large decrease in traffic accidents (-47 percent). In particular, we find a large decrease in accidents involving injury (-46 percent), distracted drivers (-43 percent), and ambulances (-41 percent). We also find evidence of a change in the composition of accidents, with more incidents involving individuals aged 25 to 64, male, and nonwhite drivers. Interestingly, we find no impact on ambulance response time, despite lower traffic. Finally, we document a large decrease in mobility in Louisiana. Our results have important policy implications for traffic management policies.
More from the GLO Coronavirus Cluster
GLO Discussion Papers are research and policy papers of the GLO Network which are widely circulated to encourage discussion. Provided in cooperation with EconStor, a service of the ZBW – Leibniz Information Centre for Economics, GLO Discussion Papers are among others listed in RePEc (see IDEAS, EconPapers). Complete list of all GLO DPs – downloadable for free.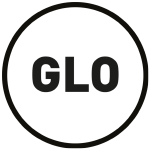 Ends;