The world is at the beginning of a new phase of global challenges. Posting from St Petersburg in the morning after President Putin's recent national speech, I would like to share with you an interview with GLO Fellow Nauro Campos on Comparative Economics published also on the GLO (Global Labor Organization) blog.
Nauro Campos, Professor of Economics at Brunel University London and Research Professor at ETH-Zürich, has recently been appointed Editor of the prominent research journal Comparative Economic Studies. Prof. Campos works with a new Editorial Board. I have asked him about his perspectives for this challenging new role.
KFZ: Soviet studies, transition economics, new global challenges: What is Comparative Economics today?
Nauro Campos: Comparative economics is today in the cusp of becoming, once again, a really vibrant and exciting research area. Think of institutions 20 years ago, or economic history 10 years ago, and that gives you an idea where comparative economics is today. The Comparative Economic Studies journal (CES) tries to reflect that. It welcomes both submissions that are obviously comparative and case studies of single countries or of regions. It is looking for papers that investigate how economic systems respond to economic structural changes and crises, whether these are brought about by globalization, demographics, institutions, technology, politics, and/or the environment. CES is an economics journal, but is one that openly welcomes contributions from political scientists, historians and sociologists, to name a few selected disciplines.  In order to accommodate these aspirations, the new Editorial team has broadened the journal's regional focus and has changed its mission and objectives accordingly.
KFZ: Did you change the regional focus of Comparative Economic Studies?
Nauro Campos: Yes. CES is a journal of the Association of Comparative Economic Studies which when it started out, in the Cold War years of the 1960s to 1980s, was mostly concerned with what one may call "issues of the Soviet economy." After the fall of the Berlin Wall, CES became a crucial outlet for work on the transition away from central planning. It focused on the Central European and the Former Soviet Union countries.  While working hard to maintain this prominent position, the regional focus and scope of CES has now been further enlarged to encompass other areas as well. There is a lot of interest in comparative economics today in European Union as a whole and the journal is very attentive to that. Moreover, the scope has been even further broadened to include studies about Asian, Latin American, and African experiences.
KFZ: How will you combine research articles with the mission to connect Comparative Economic Studies to important policy debates?
Nauro Campos: As I said, the new editorial team has made some substantial changes in the mission of the journal as well as on its more specific goals. The overall idea is to move the journal, slowly but surely, towards it becoming an outlet in the mould of the Journal of Economic Perspectives. Think of it as a JEP-style comparative economics outlet; that is what the journal wants to be in the medium-term. We want to publish papers that offer original political economy analysis from a comparative perspective. Papers that are a truly accessible source for state-of-the-art comparative economics thinking. Articles that genuinely encourage cross-fertilization of ideas from various disciplines and that are the forefront of the debate of the directions for future research in comparative studies. But we also want papers that provide materials and insights that become useful and relevant for teaching, for the public policy debate and for the media. This change makes CES quite unique, so we will not be competing with other journals but mostly complementing their work, and the link to policy and to policy debates should become quite natural and hopefully quite strong.
KFZ: Thank you very much and good luck with your new venture!
Professor Nauro Campos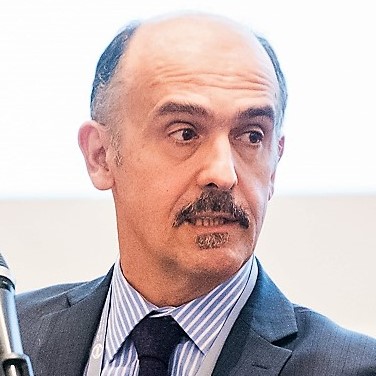 Bio note:  Nauro Campos is Professor of Economics at Brunel University London and Research Professor at ETH-Zürich. Previously he taught at the Universities Paris 1 Sorbonne, Newcastle, CERGE-EI and Warwick. He was a Fulbright Fellow at Johns Hopkins and Robert McNamara Fellow. He received his Ph.D. from the University of Southern California (Los Angeles) in 1997, where he was lucky enough to learn about institutions from Jeff Nugent and Jim Robinson and (more than) happy to be Dick Easterlin's RA for three years.
Note: KFZ is Klaus F. Zimmermann, UNU-MERIT, Maastricht University and President of the Global Labor Organization.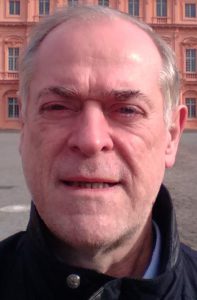 Ends;