A new GLO Discussion Paper finds that climate shocks may disrupt long-standing gender roles.
GLO Discussion Paper No. 950, 2021
Climate Shocks, Migration, and Labor Markets: A Gender Analysis from West Africa – Download PDF
by Elmallakh, Nelly & Wodon, Quentin
GLO Fellow Nelly El-Mallakh
Author Abstract: This paper investigates the effects of shocks, predominantly climate shocks, on labor market outcomes in the West African Economic and Monetary Union (WAEMU). We focus on migration ows within the WAEMU countries to disentangle the differential effects of shocks on migrants and non-migrants. Our analysis combines survey data from Ivory Coast|as the main migrant receiving country|and from all the other 7 migrant sending countries of the WAEMU. Using an OLS fixed effects model, our results show that migration in the WAEMU is associated with a decline in female labor participation, as it is primarily motivated by marriage. However, we find an increase in female labor force participation and a narrowing of the gender gap in migrant households that are negatively affected by shocks. Our findings relate to the literature on the impact of shocks on the labor division between women and men and show that shocks may disrupt long-standing gender roles. The results are robust to accounting for the double selection into shocks and migration using a Propensity Score Matching technique that allows for a within comparison between treated and untreated units.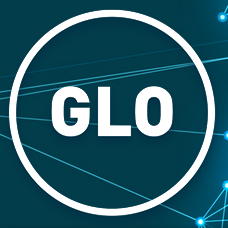 GLO Discussion Papers are research and policy papers of the GLO Network which are widely circulated to encourage discussion. Provided in cooperation with EconStor, a service of the ZBW – Leibniz Information Centre for Economics, GLO Discussion Papers are among others listed in RePEc (see IDEAS, EconPapers). Complete list of all GLO DPs – downloadable for free.
The Global Labor Organization (GLO) is an independent, non-partisan and non-governmental organization that functions as an international network and virtual platform to stimulate global research, debate and collaboration.
Ends;