The joint FOM-GLO-KAS Conference about "Climate Change and Human Responses"  scheduled  for 31 October – 2 November 2018 in Hong Kong has begun on Wednesday, 31 October 2018. The event is co-organized by the Global Labor Organization (GLO), FOM University of Applied Sciences and Konrad Adenauer Foundation (KAS). It will continue November 1-2. REPORT SECOND DAY; REPORT THIRD DAY.
Climate change is one of the biggest challenges of the 21st Century. It will have severe consequences for societies and economies and affect global production chains, output, labor markets and well-being. Rising sea levels, floods and droughts, changing agricultural patterns will lead to unforeseeable consequences on human well-being, public health, labor performance and productivity. The innovative conference deals with the under-researched human consequences of climate change and brings together researchers, business, the policy community and civil society in a city which will be heavily affected by climate change, Hong Kong.
Organizers are Peter Hefele (KAS RECAP, Hongkong), Andreas Oberheitmann (FOM, RWI and GLO) and Klaus F. Zimmermann (UNU-MERIT, Maastricht University and GLO). Participants are renowned researchers, politicians and entrepreneurs from Hong Kong, Asia, Europe and the US.
The conference opened on Wednesday with a keynote speech by GLO President Klaus F. Zimmermann on "Climate Change: The Global Labor Challenge".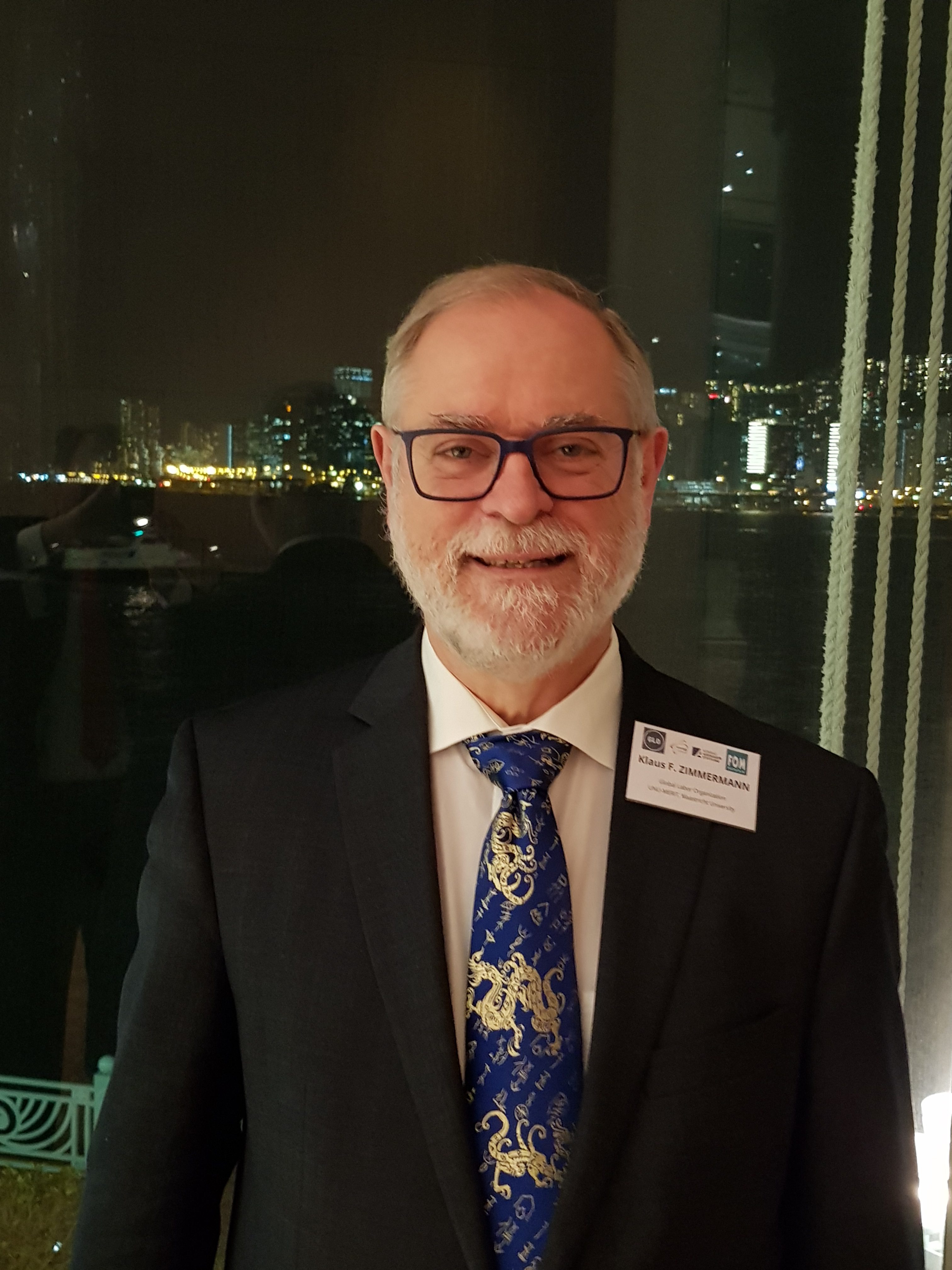 For the program, see below. See for more pictures of the day.

GLO has recently provided a number of Discussion Papers on the topic, see below a listing and the links.
THE PROGRAM: "Climate Change and Human Responses" 
WEDNESDAY, 31ST OCTOBER 2018
Venue: Meeting Room Whampoa 1&2, 1/F, Hotel Harbour Grand Kowloon, Hung Hom,
Hong Kong
16:00 Registration
16:15 Welcoming Remarks
– Peter HEFELE, KAS RECAP, Hong Kong
– Andreas OBERHEITMANN, FOM Hochschule, RWI and GLO
16:45 Keynote Speech
Klaus F. ZIMMERMANN, UNU-MERIT, Maastricht University and GLO
Climate Change: The Global Labor Challenge
17:15 Q&A
18:00 End of Discussion
19:00 Dinner
Keynote Speech: Ir Albert LAI, CEO of Carbon Care Asia, Hong Kong
Climate Change: Challenges and Opportunities for Hong Kong´s Innovation System
Venue: Grand Salon, Hotel Harbour Grand Kowloon
THURSDAY, 1ST NOVEMBER 2018
9:00 Session 1: Impact of Climate Change on Regions and Industry Sectors
Chair: ZHANG Yifan, The Chinese University of Hong Kong and GLO
– Manfred FISCHEDICK, Wuppertal Institute for Climate, Energy and Environment
Climate Change and (Basic) Industry: Options and Related Chances and Challenges
for a Green Transformation
– Andreas OBERHEITMANN, FOM, RWI and GLO
Challenges of Climate Change for Coastal Regions and Cities: the Case of China
10:30 Coffee break
11:00 Session 2: Impacts of Climate Change on Global Labor Force and Labour
Markets
Chair: GUO Chaoran, The Chinese University of Hong Kong and GLO
– FENG Shuaizhang, Jinan University and GLO (with CUI Xiaomeng, Jinan University)
Climate Variability, Agricultural Productivity and Migration
(video presentation)
– CHEN Xi, Yale University and GLO
Climate and Environmental Challenges to Health Capital
– Christopher PARSONS, The University of Western Australia and GLO
Climate Change and Migration, Exit, Voice and Loyalty: A Solution to the Immobility Paradox
13:00 Lunch
Venue: Restaurant Waterfront Bar & Terrace, G/F, Harbour Grand Kowloon
14.00 Session 3: Climate Change: Historical Lessons
Chair: Manfred FISCHEDICK, Wuppertal Institute for Climate, Energy and Environment
– Almas HESHMATI, Jönköping International Business School, Sogang University
and GLO, Sweden/South Korea
What Can We Learn from Environmental Disasters for the Climate Change Challenges?
– PEI Qing, Education University of Hong Kong, Hong Kong
Mandate of Heaven – Climate change, migration and geopolitical cycles in imperial
China
15:30 Coffee Break
15:45 Session 4: Climate Change: How to React?
Chair: Anbumozhi VENKATACHALAM, Economic Research Institute for ASEAN and East
Asia (ERIA)
– Astghik MAVISAKALYAN, Curtin University and GLO
Gender and Climate Change: Do Female Parliamentarians Make a Difference?
Eileen GALLAGHER, BSR (Business for Social Responsibility), Hong Kong
How Business Can Manage Climate Risk in Southeast Asia
17:00 Coffee Break
17:20 KAS–CUHK Students Forum
(in cooperation with the Faculty of Law/Chinese University of Hong Kong (CUHK)
"Climate Change and Human Responses"
Chair: Peter HEFELE, KAS RECAP, Hong Kong / Anjle GUPTA, CUHK, Hong Kong
Welcoming Remarks:
– Anatole BOUTE, Chinese University of Hong Kong (CUHK)
Statements (each 5–10 mins)
– LL.M-Master Course Student, CUHK
Discussion
18:00 Wrap-up and Concluding Remarks
– Andreas OBERHEITMANN
– Peter HEFELE
18:30 Meet at Lobby and Transfer to Restaurant
19:00 Dinner
FRIDAY, 2ND NOVEMBER 2018
8:30 Breakfast Discussion (in cooperation with the German Chamber of Commerce)
Climate Change and Human Responses: How to prepare for Change?
Venue: German Chamber of Commerce, 3601, Tower One, Lippo Centre,
89 Queensway, Admiralty, Hong Kong
Chair: Andreas OBERHEITMANN, FOM, RWI and GLO
Welcoming Remarks
– Wolfgang EHMANN, German Chamber of Commerce
– Klaus F. ZIMMERMANN, UNU-MERIT, Maastricht University and GLO
Keynote Speeches (10 min each)
– Manfred FISCHEDICK, Wuppertal Institute for Climate, Energy and Environment
– Eric CHONG, President and CEO of Siemens Ltd. Hong Kong; Member of the
Board of Directors of Business Environment Council (BEC), Hong Kong
Q&A
10:00 End of Event
RECENT GLO Discussion Papers on the issue (freely downloadable):
DP 266 Smog, Cognition and Real-World Decision Making – Download PDF
by Chen, Xi
DP 221 Gender and climate change: Do female parliamentarians make a difference? – Download PDF
by Mavisakalyan, Astghik & Tarverdi, Yashar
DP 86 Do Environmental Regulations Effect FDI decisions? The Pollution Haven Hypothesis Revisited – Download PDF
by Yoon, Haeyeon & Heshmati, Almas
DP 78 Managing the Impact of Climate Change on Migration: Evidence from Mexico – Download PDF
by Chort, Isabelle & de la Rupelle, Maëlys
DP 56 Happiness in the Air: How Does a Dirty Sky Affect Mental Health and Subjective Well-being? – Download PDF
by Zhang, Xin & Zhang, Xiaobo & Chen, Xi
DP 32 Smog in Our Brains: Gender Differences in the Impact of Exposure to Air Pollution on Cognitive Performance  – Download PDF
by Chen, Xi & Zhang, Xiaobo & Zhang, Xin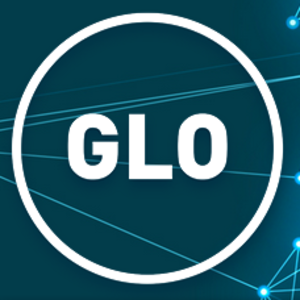 Ends;