18th anniversary. See also.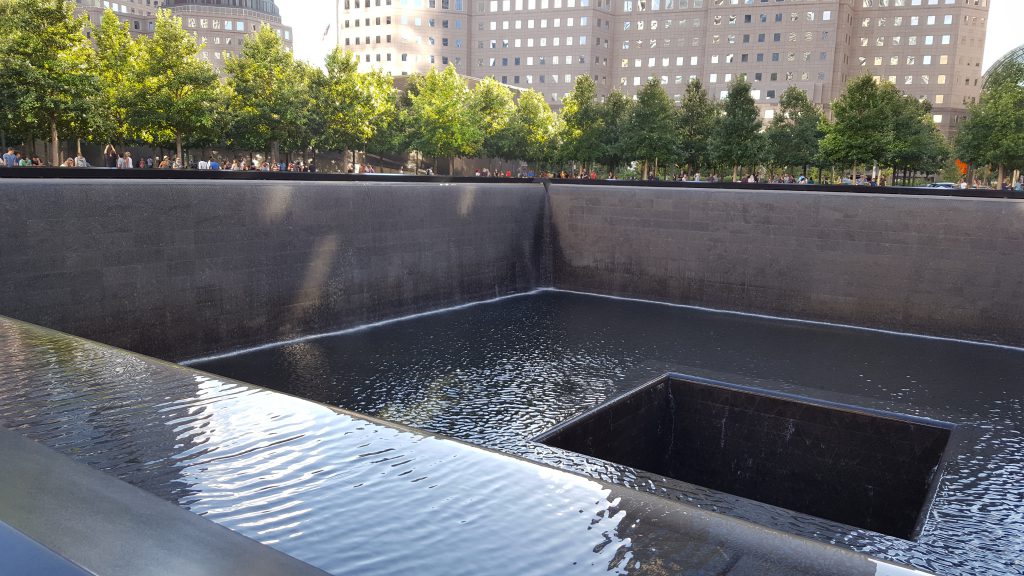 The chart shows the number of World Trade Center-related FDNY deaths by year.
See statista.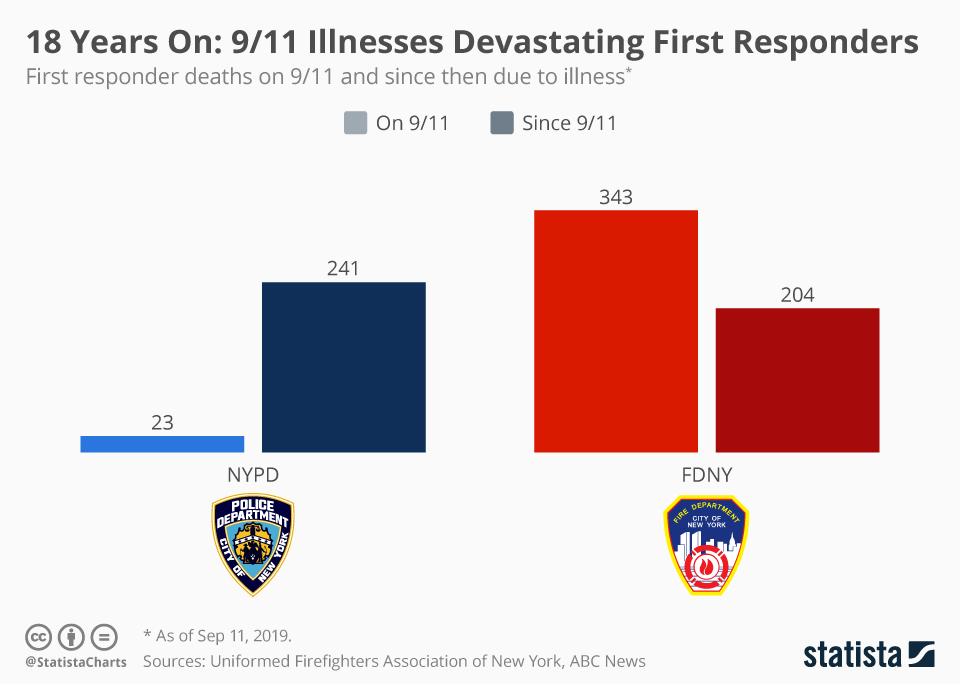 "July finally saw the long and drawn out battle to compensate 9/11's ill first responders come to an end. President Trump signed a permanent extension of the Victim Compensation Fund into law which effectively authorizes billions of dollars to cover surviving first responders for the rest of their lives. A grim new statistic reported by ABC News highlights just how important it was to get that legislation passed. Officials recently stated that 241 NYPD officers died in the 18 years since 9/11 – 10 times more than the 23 killed during the attacks.
Firefighters are also experiencing devastation and in July, officials in New York reported that the 200th FDNY member had passed away due to a World Trade Center-related illness. 343 firefighters died during the attacks and 204 more have now succumbed to illness according to the Uniformed Firefighters Association of New York. Cancer and respiratory diseases have caused the most deaths over the past 18 years but new research suggests that first responders also have higher rates of cardiovascular disease. Published in the medical journal JAMA Network Open, it found that the first firefighters on the scene were 44 percent more likely to develop cardiovascular disease than those who arrived a day later."
See for references statista.
Ends;