A new GLO Discussion Paper shows that the 2019 Austrian social assistance reform while cutting substantially social assistance benefits for migrants and families with children had only a small effect on total labor supply.
The Global Labor Organization (GLO) is an independent, non-partisan and non-governmental organization that functions as an international network and virtual platform to stimulate global research, debate and collaboration.
GLO Discussion Paper No. 578, 2020
Trapped in inactivity? The Austrian social assistance reform in 2019 and its impact on labour supply – Download PDF
by Christl, Michael & De Poli, Silvia
GLO Fellow Michael Christl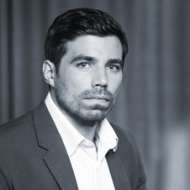 Author Abstract: Financial incentives affect the labour supply decisions of households, but typically the impact of such incentives varies significantly across household types. While there is a substantial literature on the labour supply effects of tax reforms and in-work benefits, the impact of changes in social assistance benefits has received less attention. This paper analyses the impact of the Austrian reform proposal 'Neue Sozialhilfe' ("New Social Assistance"), which was introduced in 2019 and substantially cut social assistance benefits for migrants and families with children. We show that the labor supply effects of these changes in social assistance differ substantially across household types. While women exhibit higher labor supply elasticities in our estimates, the overall effects of the reform are especially strong for men and migrants. Couples with children and migrants, i.e. the groups which were hit the hardest by the reform's social assistance reductions, show the strongest labor supply reactions to the 'New Social Assistance'. Furthermore, we show that overall the reform has a positive, but small, effect on the intensive margin of labor supply.
GLO Discussion Papers are research and policy papers of the GLO Network which are widely circulated to encourage discussion. Provided in cooperation with EconStor, a service of the ZBW – Leibniz Information Centre for Economics, GLO Discussion Papers are among others listed in RePEc (see IDEAS, EconPapers). Complete list of all GLO DPs – downloadable for free.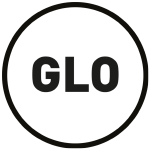 Ends;