A new GLO Discussion Paper suggests that the overwhelming majority of the surveyed employees believe that teleworking and digital conferencing will continue after the coronacrisis.
The Global Labor Organization (GLO) is an independent, non-partisan and non-governmental organization that functions as an international network and virtual platform to stimulate global research, debate and collaboration.
GLO Discussion Paper No. 532, 2020
The COVID-19 crisis and telework: A research survey on experiences, expectations and hopes – Download PDF
by Baert, Stijn & Lippens, Louis & Moens, Eline & Sterkens, Philippe & Weytjens, Johannes
GLO Fellow Stijn Baert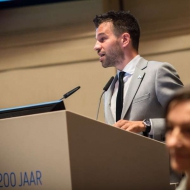 Author Abstract: While a considerable number of employees across the globe are being forced to work from home due to the COVID-19 crisis, it is a guessing game as to how they are experiencing this current surge in telework. Therefore, we examined employee perceptions of telework on various life and career aspects, distinguishing between typical and extended telework during the COVID-19 crisis. To this end, we conducted a state-of-the-art web survey among Flemish employees. Notwithstanding this exceptional time of sudden, obligatory and high-intensity telework, our respondents mainly attribute positive characteristics to teleworking, such as increased efficiency and a lower risk of burnout. The results also suggest that the overwhelming majority of the surveyed employees believe that teleworking (85%) and digital conferencing (81%) are here to stay. In contrast, some fear that telework diminishes their promotion opportunities and weakens ties with their colleagues and employer.
The Journal of Population Economics welcomes submissions dealing with the demographic aspects of the Coronavirus Crisis. After fast refereeing, successful papers are published in the next available issue. An example:

Yun Qiu, Xi Chen & Wei Shi (2020): Impacts of Social and Economic Factors on the Transmission of Coronavirus Disease 2019 (COVID-19) in China, GLO Discussion Paper, No. 494.
REVISED DRAFT NOW PUBLISHED OPEN ACCESS ONLINE: Journal of Population Economics, Issue 4, 2020.
Further publication on COVID-19 of a GLO DP:
GLO Discussion Paper No. 508, 2020
Inter-country Distancing, Globalization and the Coronavirus Pandemic – Download PDF
by Zimmermann, Klaus F. & Karabulut, Gokhan & Bilgin, Mehmet Huseyin & Doker, Asli Cansin is now forthcoming in The World Economy doi:10.1111/twec.12969 PREPUBLICATION VERSION
More from the GLO Coronavirus Cluster
GLO Discussion Papers are research and policy papers of the GLO Network which are widely circulated to encourage discussion. Provided in cooperation with EconStor, a service of the ZBW – Leibniz Information Centre for Economics, GLO Discussion Papers are among others listed in RePEc (see IDEAS, EconPapers). Complete list of all GLO DPs – downloadable for free.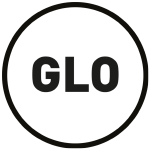 Ends;