A new GLO Discussion Paper studies the effects of an increase in the compulsory school leaving age on teenage fertility of Roma women in Hungary. Schooling decreases fertility, but not in summer and Christmas breaks suggesting incapacitation and not the education channel is dominant.
The Global Labor Organization (GLO) is an independent, non-partisan and non-governmental organization that functions as an international network and virtual platform to stimulate global research, debate and collaboration.
GLO Discussion Paper No. 474, 2020
Books or babies? The incapacitation effect of schooling on minority women – Download PDF
by Adamecz-Völgyi, Anna & Scharle, Ágota
GLO Fellow Anna Adamecz-Völgyi
Author Abstract: This paper examines the effects of an increase in the compulsory school leaving age on the teenage fertility of Roma women, a disadvantaged ethnic minority in Hungary. We use a regression discontinuity design identification strategy and show that the reform decreased the probability of teenage motherhood among Roma women by 13.4-26.0% and delayed motherhood by two years. We separate the incapacitation and human capital effects of education on fertility by exploiting a database that covers live births, miscarriages, abortions and still births, and contains information on the time of conception precise to the week. We find that longer schooling decreases the probability of getting pregnant during the school year but not during summer and Christmas breaks, which suggests that the estimated effects are generated mostly through the incapacitation channel.
GLO Discussion Papers are research and policy papers of the GLO Network which are widely circulated to encourage discussion. Provided in cooperation with EconStor, a service of the ZBW – Leibniz Information Centre for Economics, GLO Discussion Papers are among others listed in RePEc (see IDEAS, EconPapers). Complete list of all GLO DPs – downloadable for free.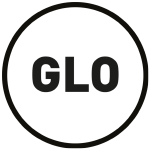 Ends;