A new GLO Discussion Paper studies the consequences of forsaken schooling resulting from opportunities abroad taken by emigrants from Tajikistan.
The Global Labor Organization (GLO) is an independent, non-partisan and non-governmental organization that functions as an international network and virtual platform to stimulate global research, debate and collaboration.
GLO Discussion Paper No. 641, 2020
Schooling Forsaken: Education and Migration – Download PDF
by Abdulloev, Ilhom & Epstein, Gil S. & Gang, Ira N.
GLO Fellows Gil S. Epstein & Ira Gang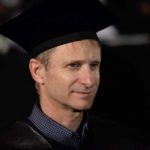 Author Abstract: We examine the phenomenon of forsaken schooling resulting from opportunities abroad. The brain-drain/gain literature takes as its starting point the migration of educated/professional labor from poor origin countries to richer host countries. While high-skilled emigration is troubling, even more so is that many international migrants accept low-skilled positions in host countries. Their willingness to do so arises from very large host-home earnings differentials. At home this can lead to reduced educational investment as people forgo schooling because of opportunities to migrate to high paying low-skilled jobs. This suggests possible time-inconsistencies between short-run economic gains from migration and negative long-term effects from missing human-capital investment. We analyze data from Tajikistan, where approximately one-third of the labor force works outside of the country. Our empirical results establish circumstances under forsaken schooling occurs, leaving trade-offs that policymakers' need consider.
GLO Discussion Papers are research and policy papers of the GLO Network which are widely circulated to encourage discussion. Provided in cooperation with EconStor, a service of the ZBW – Leibniz Information Centre for Economics, GLO Discussion Papers are among others listed in RePEc (see IDEAS, EconPapers). Complete list of all GLO DPs – downloadable for free.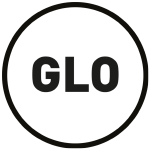 Ends;