The GLO Virtual Seminar is a monthly internal GLO research event chaired by GLO Director Matloob Piracha and hosted by the GLO partner institution University of Kent. The results are available on the GLO website and the GLO News section, where also the video of the presentation is posted. All GLO related videos are also available in the GLO YouTube channel. (To subscribe go there.)
Open to GLO members and invited guests, the next seminar is:
March 5, 2021 (Friday); 1-2 pm London/UK time:
Marco Vivarelli (Università Cattolica del Sacro Cuore and GLO) on:
"May AI revolution be labour-friendly? Some micro evidence from the supply side"
Invitations with online links will be mailed in time.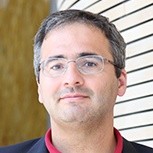 The last seminar was given on February 5, 2021, London/UK at 1-2 pm, by Pedro Martins, Queen Mary University of London and GLO on Employer collusion and employee training. Below find a report and the video of the seminar.
Report
Employer Collusion and Employee Training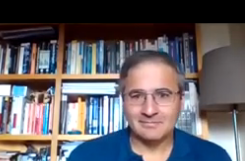 GLO Virtual Seminar on February 5, 2021

Pedro Martins, Queen Mary University of London and GLO

Video of Seminar. Presentation slides.
Based on joint work with Jonathan P. Thomas, University of Edinburgh.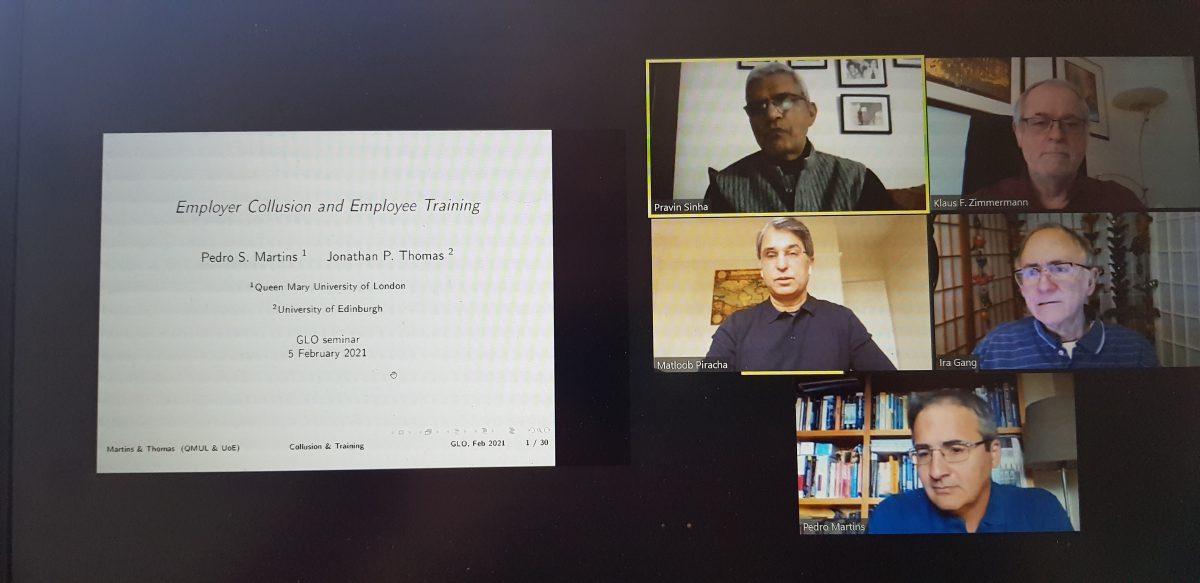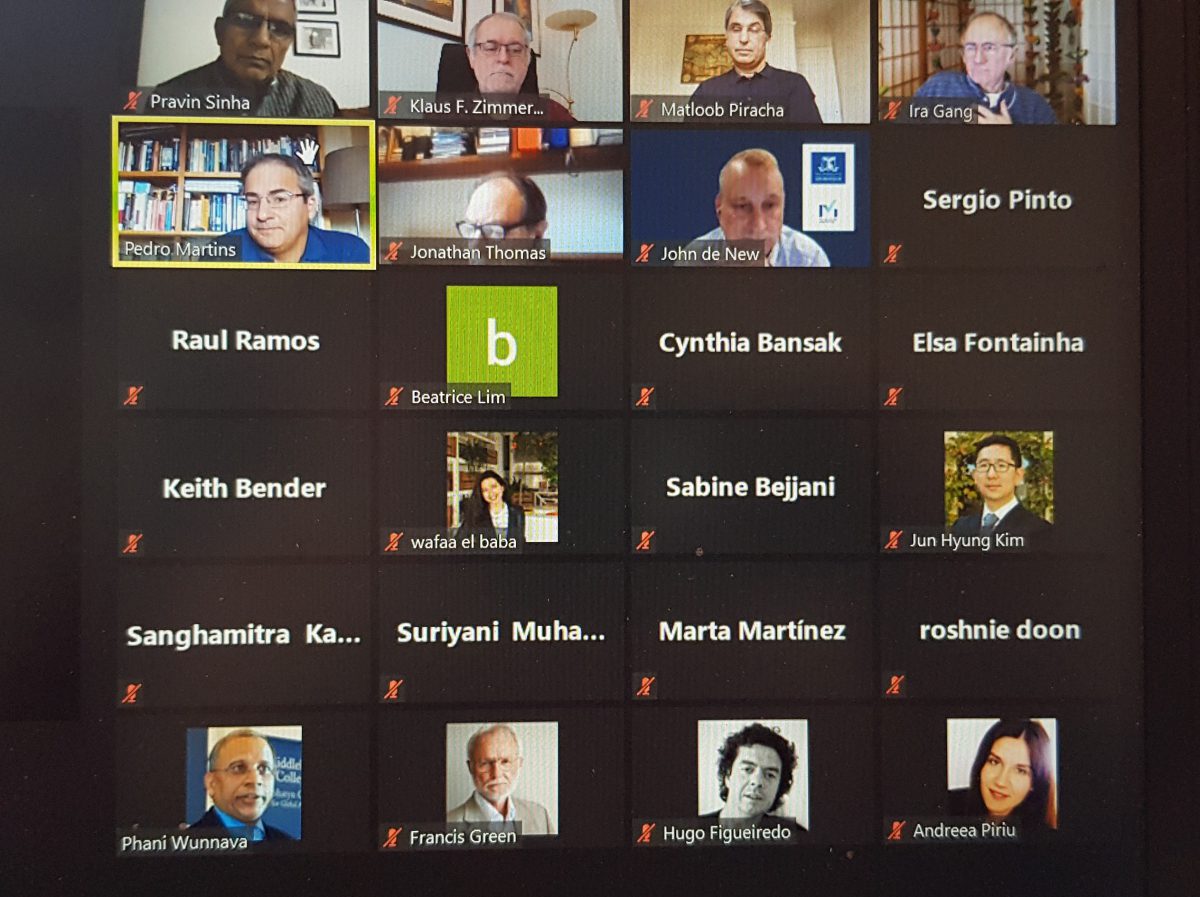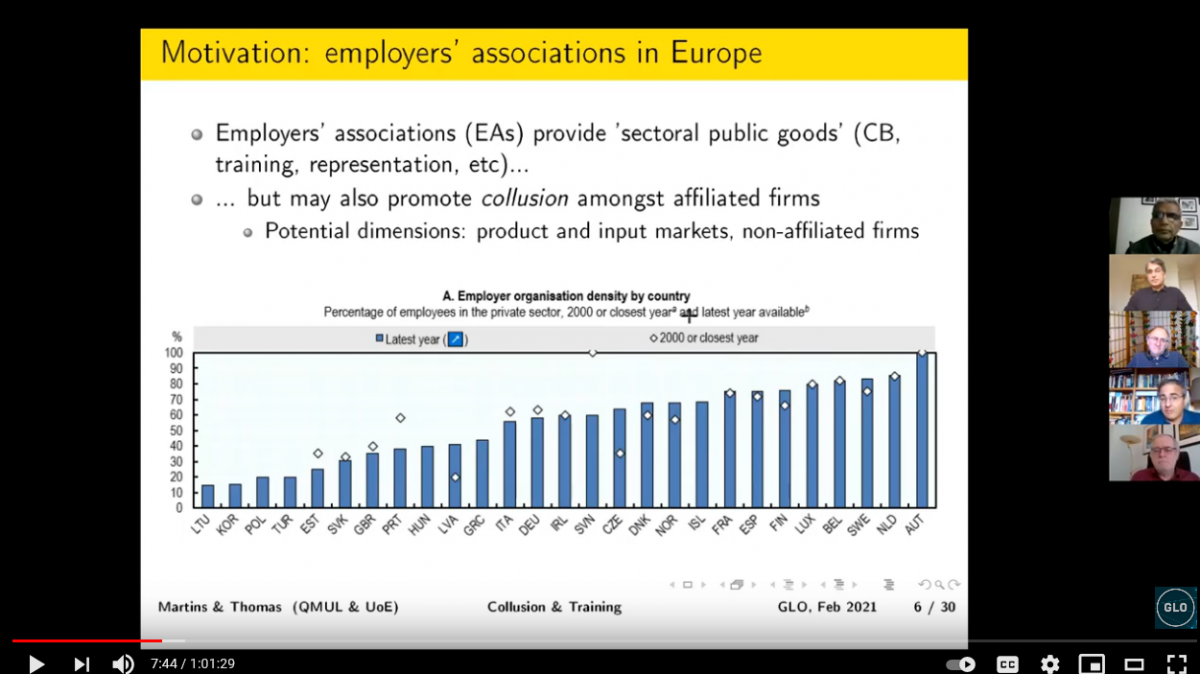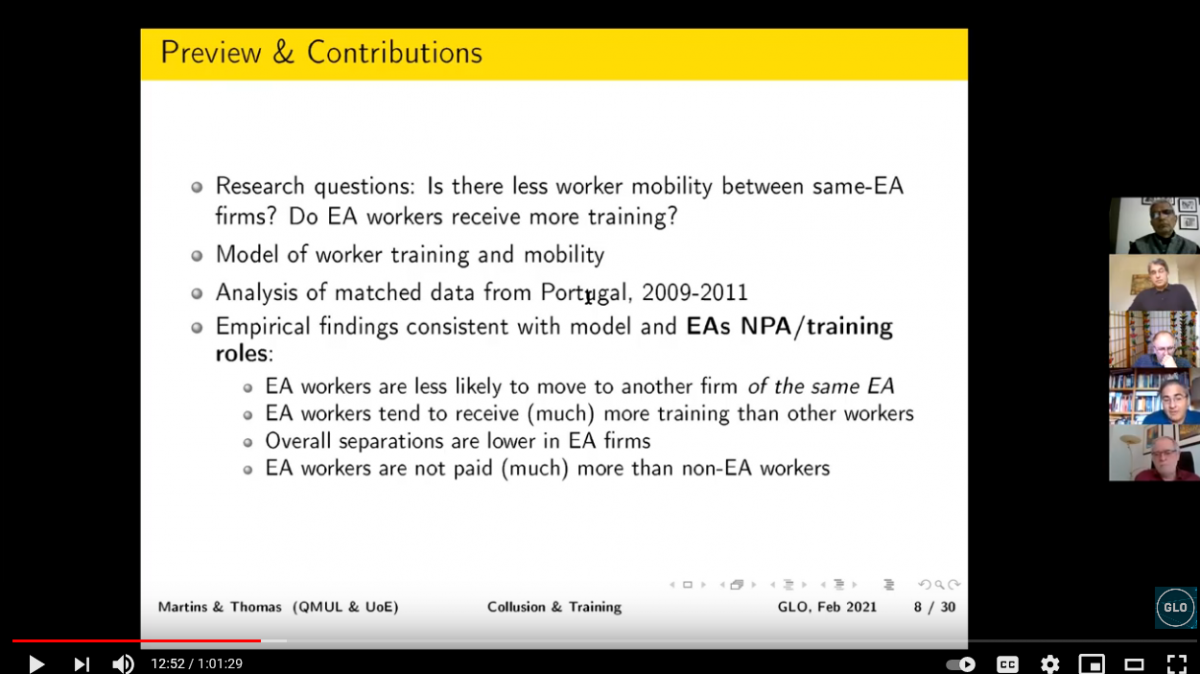 Ends;