Move of the Journal Website
The website of the Journal of Population Economics has moved. Effectively from April 1, 2016 the Journal is now supported by POP – Center for Population, Development and Labour Economics at UNU – MERIT, Maastricht. Klaus F. Zimmermann is Editor-in-Chief; the Editors are Alessandro Cigno, Erdal Tekin and Junsen Zhang. Further details.
Note that the Springer Website of the Journal is further the place to submit papers and to examine the journal content. 
New Managing Editor
Alessio Brown follows Milena Nikolova as Managing Editor. He also takes the role of the Managing Editor of the Springer Book Series in Population Economics affiliated with the Journal.
The Editorial Board has expressed its huge gratitude for the energetic support Milena Nikolova had provided over the years. It welcomes Alessio Brown in his new role.
Milena Nikolova at work with Editors Alessandro Cigno, Klaus F. Zimmermann, and Erdal Tekin (left to right):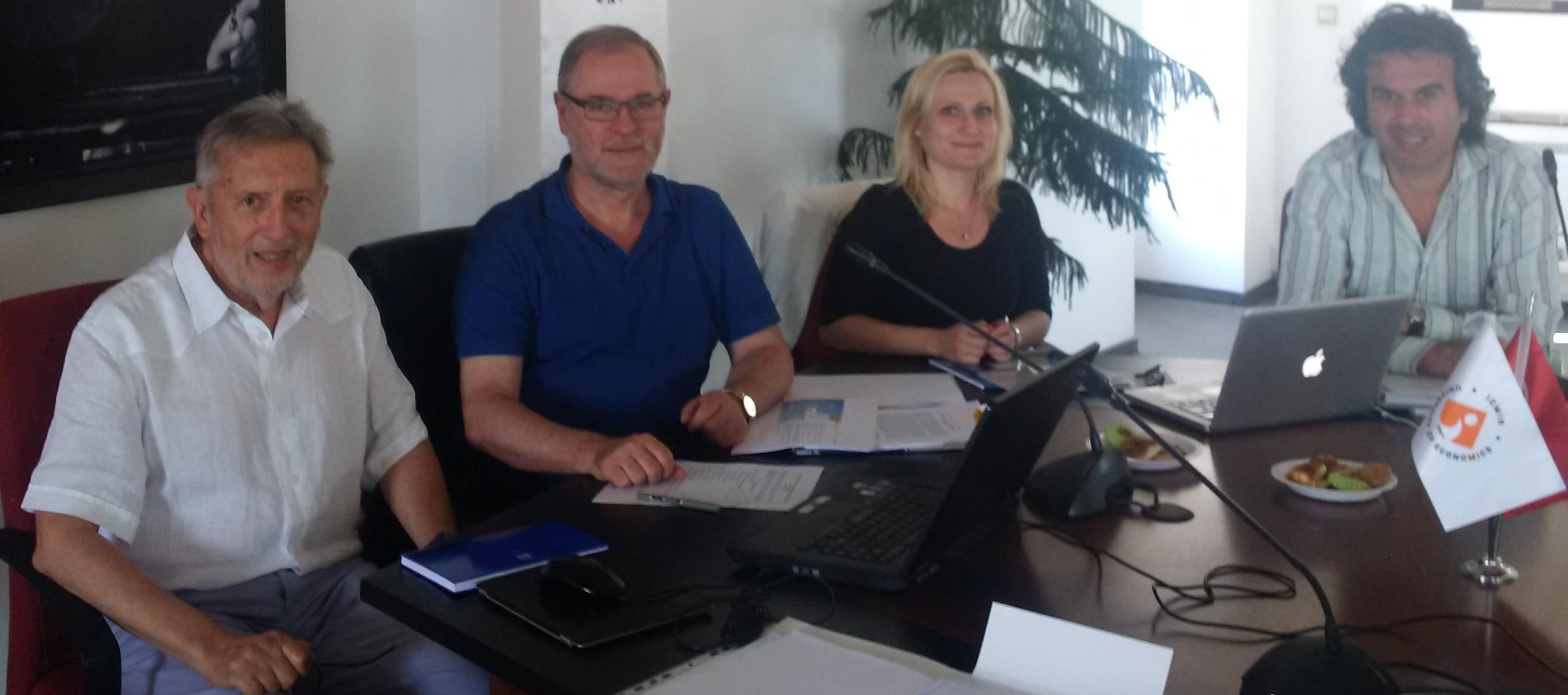 Alessio Brown entering UNU-MERIT: