San Diego State University, San Diego, California on June 25-26, 2017
The first meeting of the Society of Household Economics will be held in San Diego on Sunday June 25 and Monday June 26 2017. There will be parallel sessions and plenary sessions featuring Barry R. Chiswick, Daniela Del Boca, Michael Grossman, Charles Horioka and Klaus F. Zimmermann.
You may submit an extended abstract (max 1000 words) for consideration by Wednesday, February 15, 2017, here .
Authors of accepted abstracts will be notified by 15 March 2017. The full paper submission and registration deadline is 15 April 2017.
The keynote speech of Klaus F. Zimmermann (Princeton University and Co-Director of POP at UNU-MERIT) is scheduled to be: "The Economics of Multitasking". Alessio J.G. Brown (Co-Director of POP at UNU-MERIT) acts as a member of the Program Committee of the conference.
More information on the keynote speakers and on logistics can be obtained at http://economics.sdsu.edu/seho/.
*******************************
Klaus F. Zimmermann and Alessio J. G. Brown (right) in front of UNU-MERIT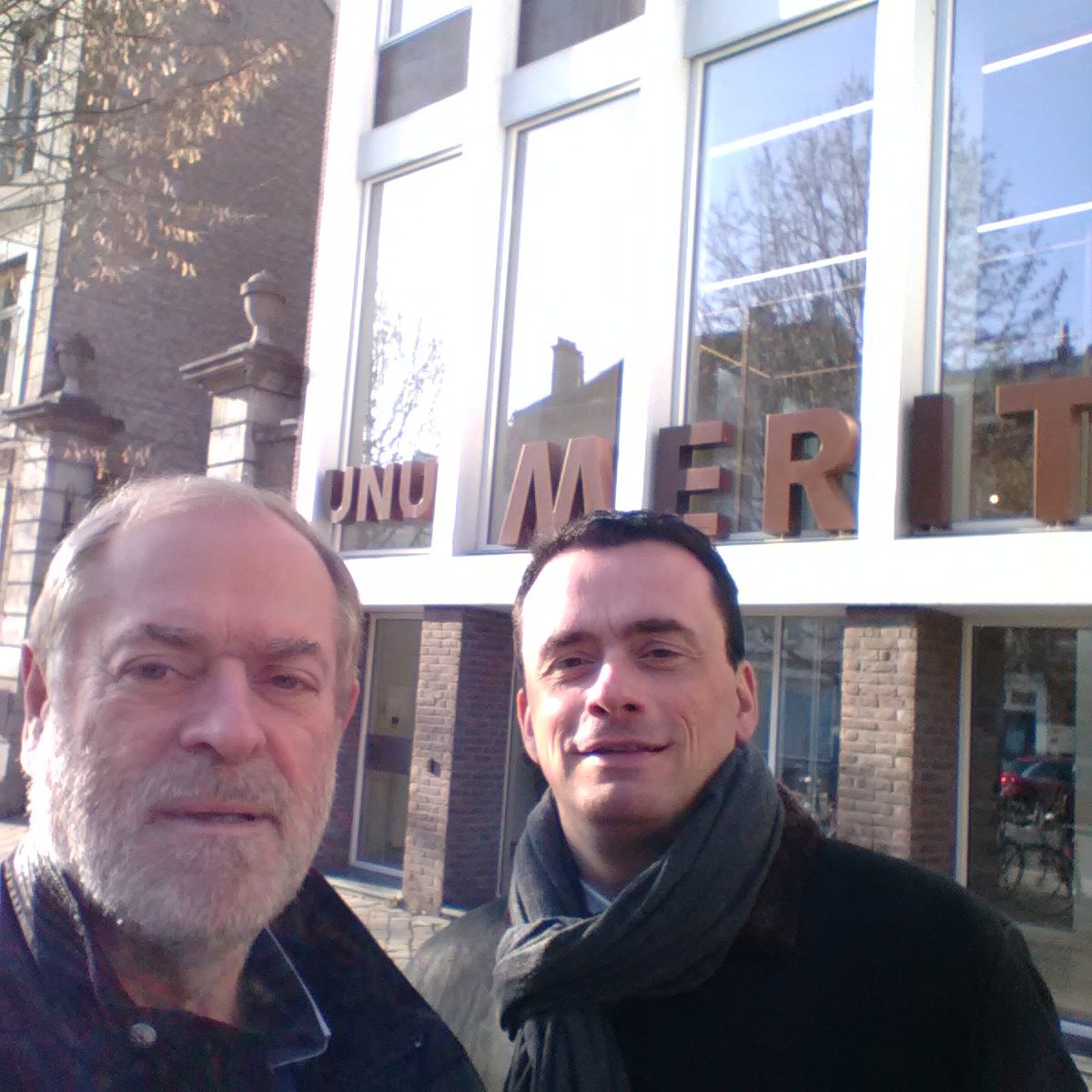 ENDS;