A new GLO Discussion Paper studies the long-run growth effects of rising longevity and an increasing retirement age.
The Global Labor Organization (GLO) is an independent, non-partisan and non-governmental organization that functions as an international network and virtual platform to stimulate global research, debate and collaboration.
GLO Discussion Paper No. 462, 2020
Rising longevity, increasing the retirement age, and the consequences for knowledge-based long-run growth – Download PDF
by Kuhn, Michael & Prettner, Klaus
GLO Fellow Klaus Prettner
Author Abstract: We assess the long-run growth effects of rising longevity and increasing the retirement age when growth is driven by purposeful research and development. In contrast to economies in which growth depends on learning-by-doing spillovers, raising the retirement age fosters economic growth. How economic growth changes in response to rising life expectancy depends on the retirement response. Employing numerical analysis we find that the requirement for experiencing a growth stimulus from rising longevity is fulfilled for the United States, nearly met for the average OECD economy, but missed by the EU and by Japan.
GLO Discussion Papers are research and policy papers of the GLO Network which are widely circulated to encourage discussion. Provided in cooperation with EconStor, a service of the ZBW – Leibniz Information Centre for Economics, GLO Discussion Papers are among others listed in RePEc (see IDEAS, EconPapers). Complete list of all GLO DPs – downloadable for free.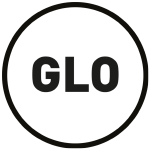 Ends;