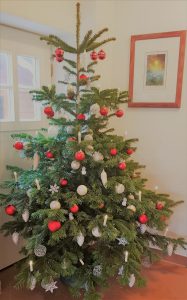 Enjoy happy, relaxing & healthy holidays!

**> Beyond the bitter experiences with the war in the Ukraine.
**> Remember the many successes achieved.
**> Thanks for all the ongoing support!

**> Best wishes for the New Year!
**> Stay in touch in 2023!



Some personal highlights of the year:
Honors:
Received one of the IEA Fellow awards for 2022 of the International Economic Association.
Selected conferences:
Scientific publications:
Selected media appearances:
Ends;