A new GLO Discussion Paper finds that in China institutional trust has been an important factor influencing adequate preventive behavior and seeking formal medical care during the COVID-19 outbreak.
The Global Labor Organization (GLO) is an independent, non-partisan and non-governmental organization that functions as an international network and virtual platform to stimulate global research, debate and collaboration.
GLO Discussion Paper No. 558, 2020
The Role of Institutional Trust in Medical Care Seeking during the COVID-19 Pandemic – Download PDF
by Wong, Li Ping & Wu, Qunhong & Hao, Yanhua & Chen, Xi & Chen, Zhuo & Alias, Haridah & Shen, Mingwang & Hu, Jingcen & Duan, Shiwei & Zhang, Jinjie & Han, Liyuan
GLO Fellow Xi Chen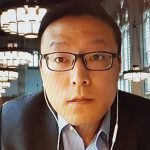 Author Abstract: This paper investigates the associations between institution trust and public response to the COVID-19 outbreak. An Internet-based, cross-sectional survey was administered on January 29, 2020 to the epicenter Hubei province, China. A total of 4,393 adults who ≥18 years of age and residing or working in the province of Hubei were included in the study. The majority of the participants expressed a higher level of trust in the information and preventive instructions provided by the central government than by the local government. Being under quarantine (adjusted odds ratio (OR) = 2.35, 95% confidence interval (CI) 1.80–3.08) and having a high institutional trust score (OR = 2.23, 95% CI 1.96–2.53) were both strong and significant determinants of higher preventive behavior scores. The majority of study participants (85.7%, n = 3,640) reported that they would seek hospital treatment if they suspected themselves to have been infected with COVID-19. Few of the participants from Wuhan (16.6%, n = 475) and those participants who were under quarantine (13.8%, n = 550) expressed an unwillingness to seek hospital treatment. Institutional trust is an important factor influencing adequate preventive behavior and seeking formal medical care during an outbreak.
The Journal of Population Economics welcomes submissions dealing with the demographic aspects of the Coronavirus Crisis.

Yun Qiu, Xi Chen & Wei Shi (2020): Impacts of Social and Economic Factors on the Transmission of Coronavirus Disease 2019 (COVID-19) in China, GLO Discussion Paper, No. 494.
REVISED DRAFT NOW PUBLISHED OPEN ACCESS ONLINE: Journal of Population Economics, Issue 4, 2020.
Further publication on COVID-19 of a GLO DP:
GLO Discussion Paper No. 508, 2020
Inter-country Distancing, Globalization and the Coronavirus Pandemic – Download PDF
by Zimmermann, Klaus F. & Karabulut, Gokhan & Bilgin, Mehmet Huseyin & Doker, Asli Cansin is now forthcoming OPEN ACCESS in The World Economy doi:10.1111/twec.12969 PREPUBLICATION VERSION
More from the GLO Coronavirus Cluster
GLO Discussion Papers are research and policy papers of the GLO Network which are widely circulated to encourage discussion. Provided in cooperation with EconStor, a service of the ZBW – Leibniz Information Centre for Economics, GLO Discussion Papers are among others listed in RePEc (see IDEAS, EconPapers). Complete list of all GLO DPs – downloadable for free.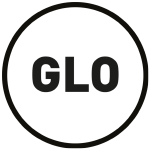 Ends;