Titles and free access/links to GLO Discussion Papers

GLO Discussion Papers are research and policy papers of the GLO Network which are widely circulated to encourage discussion. Provided in cooperation with EconStor, a service of the ZBW – Leibniz Information Centre for Economics, GLO Discussion Papers are among others listed in RePEc (see IDEAS, EconPapers). Complete list of all GLO DPs downloadable for free.
GLO Discussion Paper of the Month: June

Giuntella, Osea & Mazzonna, Fabrizio & Nicodemo, Catia & Vargas-Silva, Carlos, 2018. "Immigration and the Reallocation of Work Health Risks," GLO Discussion Paper No. 215, Global Labor Organization (GLO). PDF Free Download. Forthcoming: Journal of Population Economics
Abstract: This paper studies the effects of immigration on the allocation of occupational physical burden and work injury risks. Using data for England and Wales from the Labour Force Survey (2003-2013), we find that, on average, immigration leads to a reallocation of UK-born workers towards jobs characterized by lower physical burden and injury risk. The results also show important differences across skill groups. Immigration reduces the average physical burden of UK-born workers with medium levels of education, but has no significant effect on those with low levels. We also find that that immigration led to an improvement of self-reported measures of native workers' health. These findings, together with the evidence that immigrants report lower injury rates than natives, suggest that the reallocation of tasks could reduce overall health care costs and the human and financial costs typically associated with workplace injuries.
GLO Discussion Papers of June 2018
222 Ageing, the socioeconomic burden, labour market and migration. The Chinese case in an international perspective – Download PDF
by Bruni, Michele
221 Gender and climate change: Do female parliamentarians make a difference? – Download PDF
by Mavisakalyan, Astghik & Tarverdi, Yashar
220 Unemployment and Marital Breakdown: The Spanish Case – Download PDF
by González-Val, Rafael & Marcén, Miriam
219 Self-employment as a stepping stone to better labour market matching: a comparison between immigrants and natives – Download PDF
by Ulceluse, Magdalena
218 The Role of Human Capital Resources in East African Economies – Download PDF
by Urgaia, Worku R
217 The role of conflict in sex discrimination: The case of missing girls – Download PDF
by Mavisakalyan, Astghik & Minasyan, Anna
216 A parsimonious model of longevity, fertility, HIV transmission and development – Download PDF
by Gori, Luca & Manfredi, Piero & Sodini, Mauro
215 Immigration and the Reallocation of Work Health Risks – Download PDF
by Giuntella, Osea & Mazzonna, Fabrizio & Nicodemo, Catia & Vargas-Silva, Carlos
214 R&D, Embodied Technological Change and Employment: Evidence from Spain – Download PDF
by Pellegrino, Gabriele & Piva, Mariacristina & Vivarelli, Marco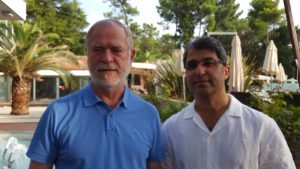 GLO DP Team
Senior Editors:
Matloob Piracha (University of Kent) & GLO Klaus F. Zimmermann (UNU-MERIT, Maastricht University and Bonn University).
Managing Editor: Magdalena Ulceluse, University of Groningen. DP@glabor.org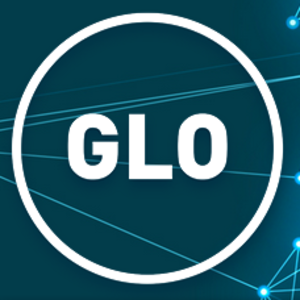 Ends;