Over 200 researchers and health leaders gathered at Yale University on May 11-13, 2018 for the second biennial conference of the China Health Policy and Management Society (CHPAMS), focusing on advances in health policy and health care in China and the United States. The event was co-sponsored by the Yale School of Public Health, Yale Macmillan Center, China Medical Board, Global Labor Organization (GLO), among others.
The three-day conference featured 7 keynote speeches, 3 roundtables, and 140 talks by health experts from China and the US on a wide range of topics. In addition, CHPAMS also celebrated its 10th birthday and vowed to continue its mission of promoting public health research and practice on China, the largest health system in the world, in the next 10 years.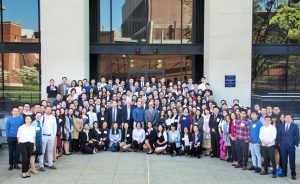 Health and labor economics studies have emphasized health as a fundamental object of choice and together with schooling as two most important components of the stock of human capital. Revolving around this consensus, leading authorities in health economics and labor economics delivered keynote talks.
Michael Grossman, Director of Health Economics Program at the U.S. National Bureau of Economic Research (NBER), summarized health economics research at the Bureau and its implications for China. Grossman advised Chinese policymakers that policies to regulate e-cigs and reduce use may increase smoking and increase weight gain by successful quitters and that crackdowns on use of marijuana may exacerbate the opioid epidemic.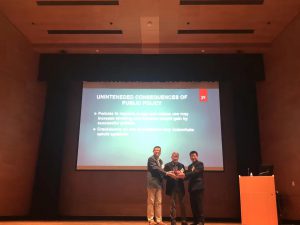 GLO Fellow Paul Schultz, the Malcolm K. Brachman Professor Emeritus in Economics and former Director of Economic Growth Center at Yale University, spoke on the challenges both high- and low-income countries face in achieving health equity, even with national health systems in place.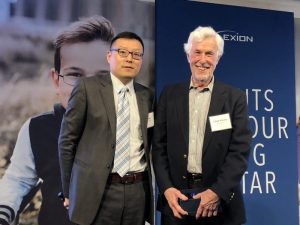 Two GLO special sessions were organized by GLO Fellow Dr.  Xi Chen of Yale University in his capacity as the GLO Cluster Lead of the "Environment and Human Capital in Developing Countries" program.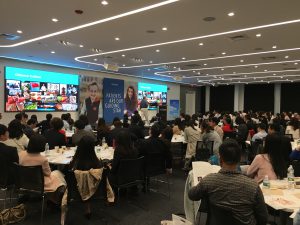 GLO Special Session I: Environment, Smoking and Population Health (Chair: Ce Shang, University of Illinois at Chicago)
Something in the Pipe: Flint Water Crisis and Health at Birth
Rui Wang                 Tulane University
Smoking and cigarette pack size: evidence from 75 countries from 2007 to 2014
Kai-Wen Cheng       University of Illinois at Chicago
What affects pregnant women expose to secondhand smoke: a cross-sectional study in the border and minority urban areas of northwest China
Jiangyun Chen         Huazhong  University of Science and Technology
R24 proposal to build a consortium on trans-disciplinary public health law research (PHLR), education, prevention of substance use disorders in Colorado
Qing Li                      University of Colorado Denver, San Diego State University
GLO Special Session II: Air Pollution (Chair: Zheng Li, US CDC/ATSDR)
Air Pollution and Lung Cancer Mortality: Evidence from a Natural Experiment
Qing Han                  The University of Kansas
What Happens in the Womb under the Dome: The Impact of Air Pollution on Birth Outcomes
Xiaoying Liu           University of Pennsylvania
Maternal Exposure to Ambient Air Pollution and Childhood Overweight and Obesity: A Prospective Birth Cohort Study in Wuhan, China
Shaoping Yang       Huazhong University of Science and Technology
Maternal Exposure to Air Pollution and Risk of Neural Tube Defects
Jinzhu Zhao             Huazhong University of Science and Technology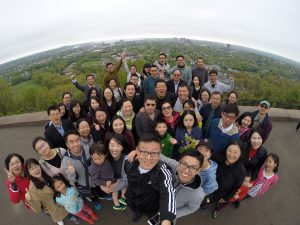 NEWS ARTICLE
The link below leads to the Yale News article on the conference.
Improving the World's Largest Health System—Scholars Convene at YSPH to Plan for Future
FULL PROGRAM
CHPAMS Yale Conference Program Book
THE ORGANIZER

Xi Chen, Yale University and GLO. He is the GLO Cluster Lead of "Environment and Human Capital in Developing Countries" and the incoming President of CHPAMS.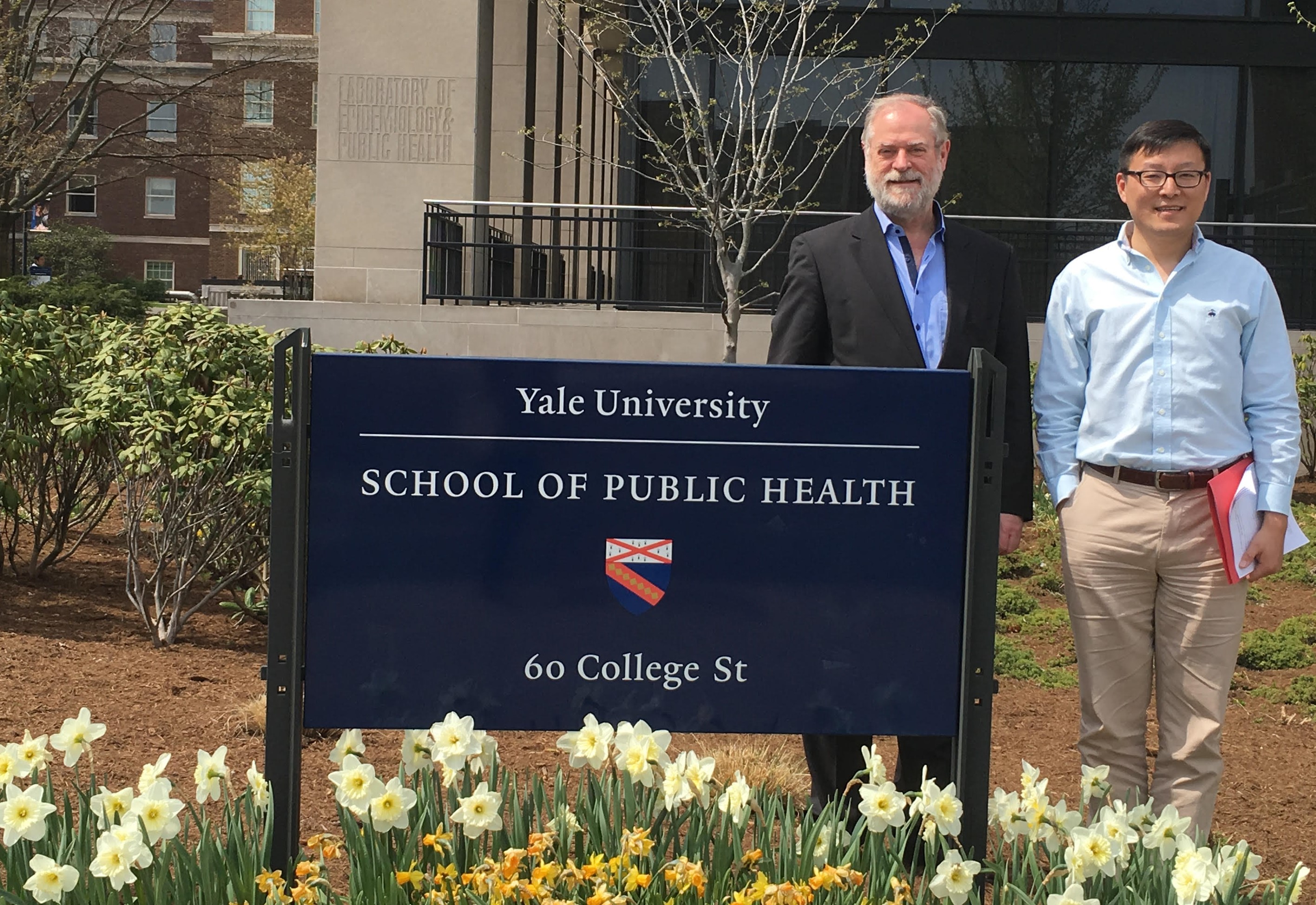 Xi Chen & Klaus F. Zimmermann (left) at Yale University on a previous visit.

Ends;