Starting from Bruxelles airport, GLO President Zimmermann reached on 1 December 2018 the Marriott Hotel in Kigali/Rwanda that hosted the 3-5 December African Economic Conference 2018. Organized jointly by the African Development Bank (AfDB), the United Nations Economic Commission for Africa (ECA) and the United Nations Development Programme (UNDP), this year's topic was "Regional and Continental Integration for Africa's Development". Zimmermann spoke in the opening plenary session 1, the "High-level panel on drivers, opportunities and lessons for Africa's integration". After his participation at the 3-5 December African Economic Conference 2018 in Kigali/Rwanda, GLO President Klaus F. Zimmermann, traveled on December 5 from Kigali through Doha and Hongkong to reach Xiamen on December 6.
For details of the conference see REPORT 2 & REPORT 1.
Meeting with GLO Fellow Professor Rama Rao (right), University of Rwanda/Kigali, in the Marriott Hotel to discuss future ventures in Africa.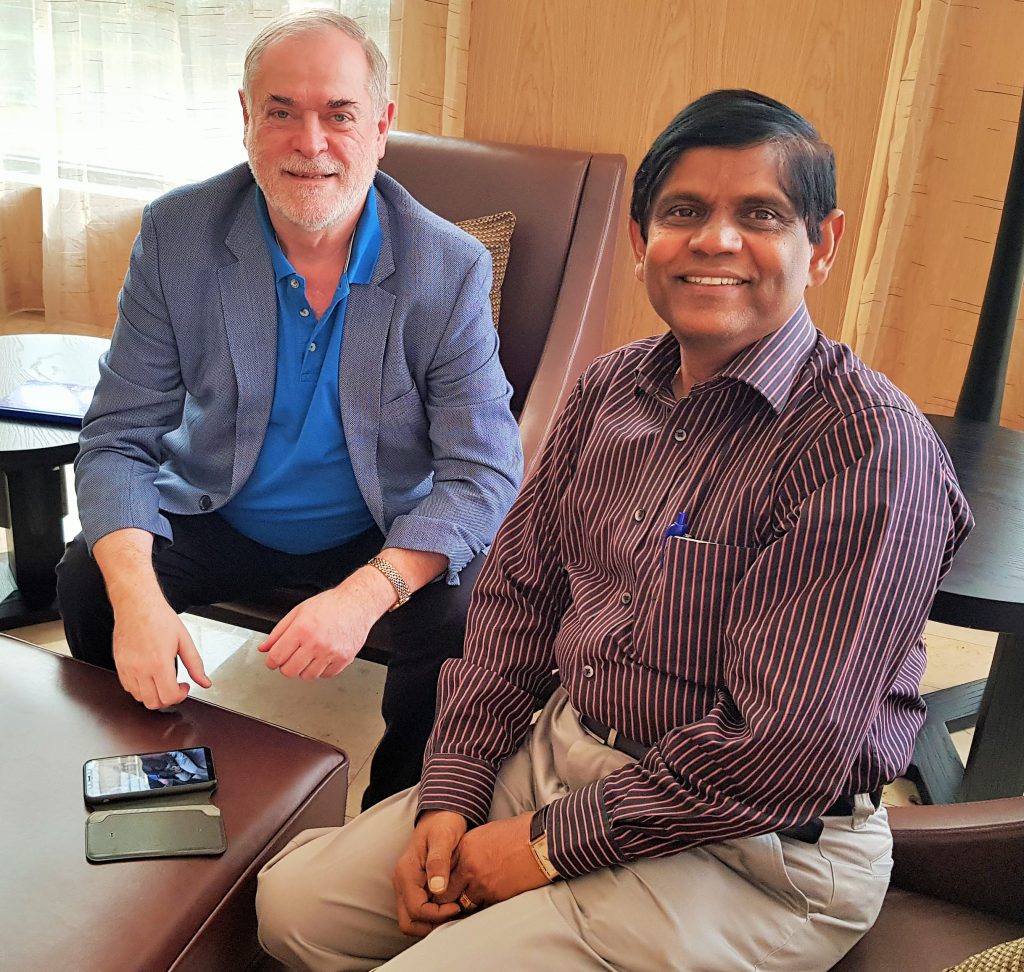 Refreshing old contacts: Tony Muhumuza, National Economist and Team Leader Strategy and Policy Unit at United Nations Development Programme (UNDP); Economist with a PhD from Humboldt University of Berlin, where he was in the doctoral program of the German Institute for Economic Research (DIW Berlin); Zimmermann was DIW President at the time and had created the doctoral program of DIW Berlin together with Georg Meran of the Technical University of Berlin, who then was the DIW Vice President.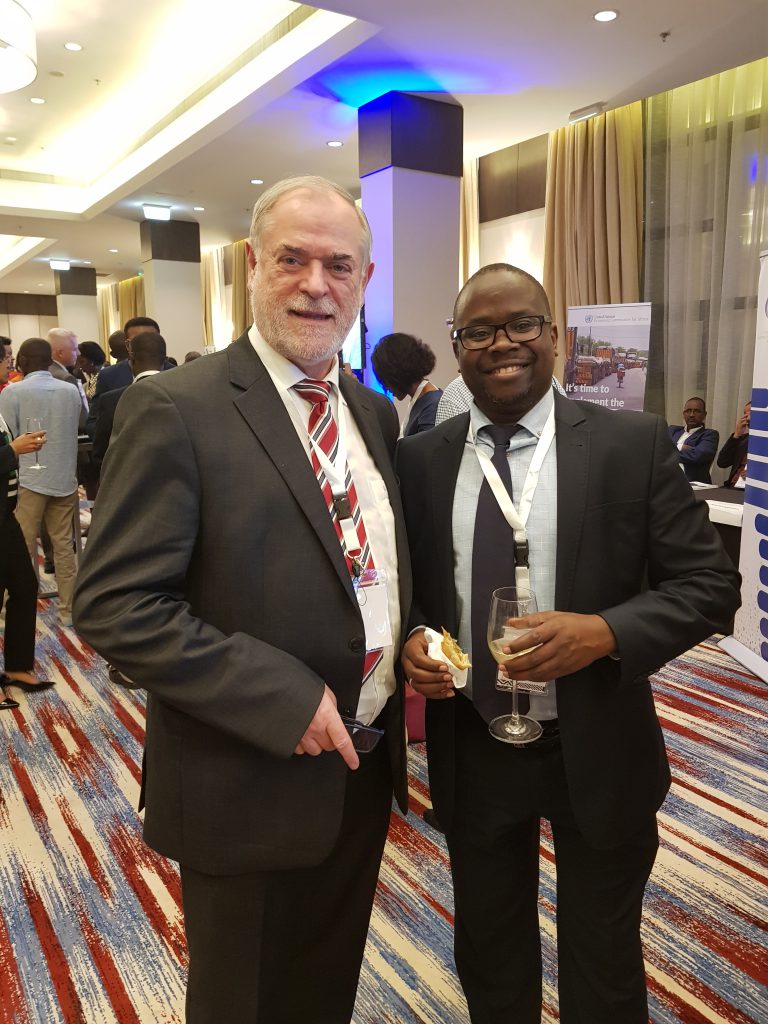 Leaving the "land of thousand hills", Rwanda: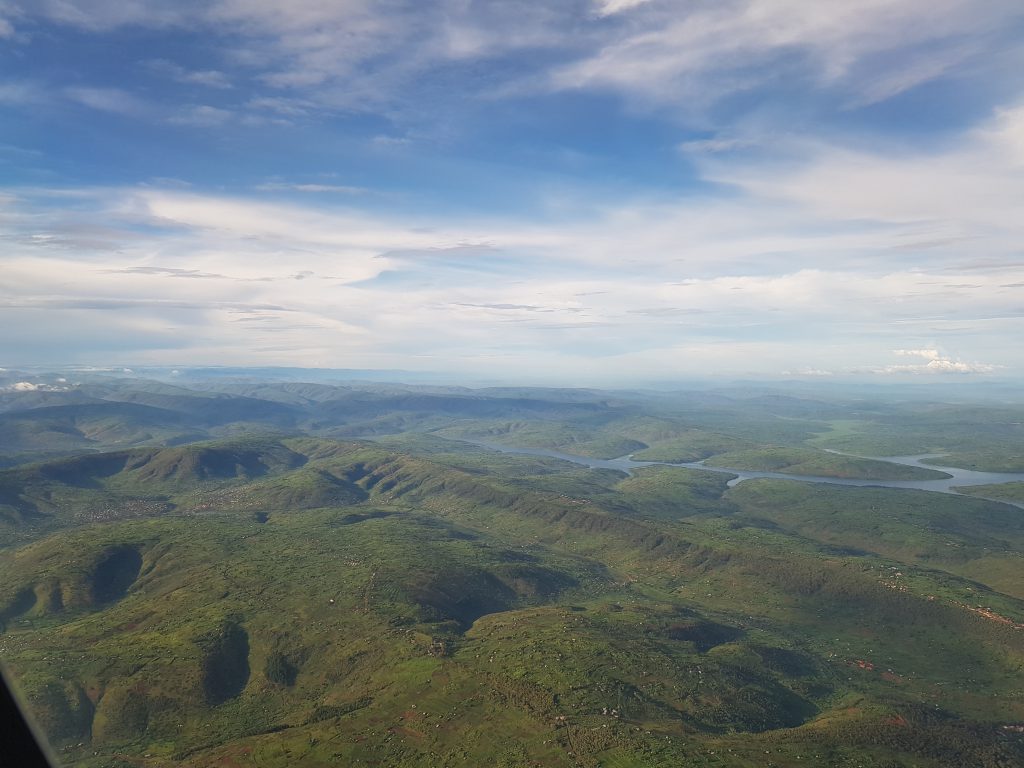 Transfer with Qatar Airways from Kigali – Doha – Hongkong and with Cathay Dragon from Hongkong – Xiamen. Qatar Airways was named 2017's best airline by Skytrax, the authoritative airline review and ranking consultancy group.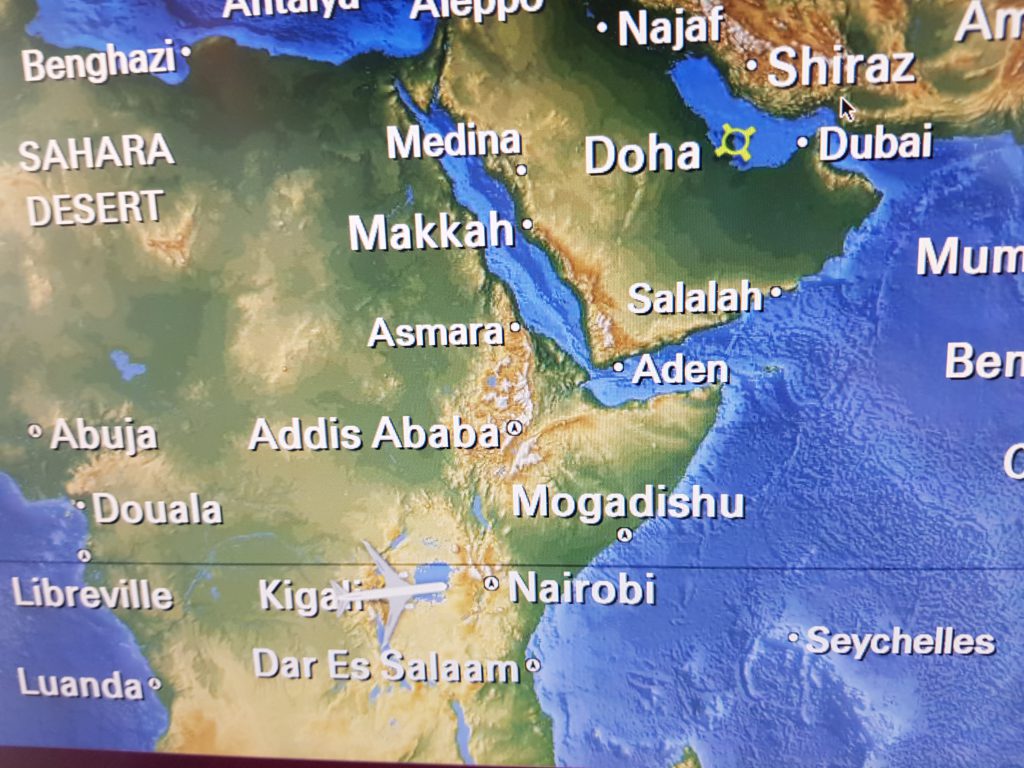 In Xiamen at the university, Zimmermann will participate at the 8-9 December 2018 International Symposium on Contemporary Labor Economics. As Richard Freeman of Harvard University and others, he will provide a keynote speech. This is the 10th anniversary of the symposium. Freeman and Zimmermann were also keynote speakers at the first symposium.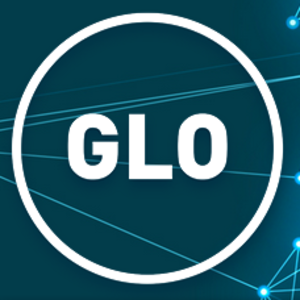 Ends;